Grimes and Elon Musk Welcome Secret Second Baby Through Surrogate
Grimes and Elon Musk have welcomed their second child via surrogate. The baby, a girl they call Y for short, was born in December 2021.
Elon Musk and partner Grimes secretly welcomed a second baby through a surrogate in December 2021. While Grimes confessed in an interview with Vanity Fair the couple was keeping the new addition a secret, she eventually revealed there was indeed a "colicky" baby in the house.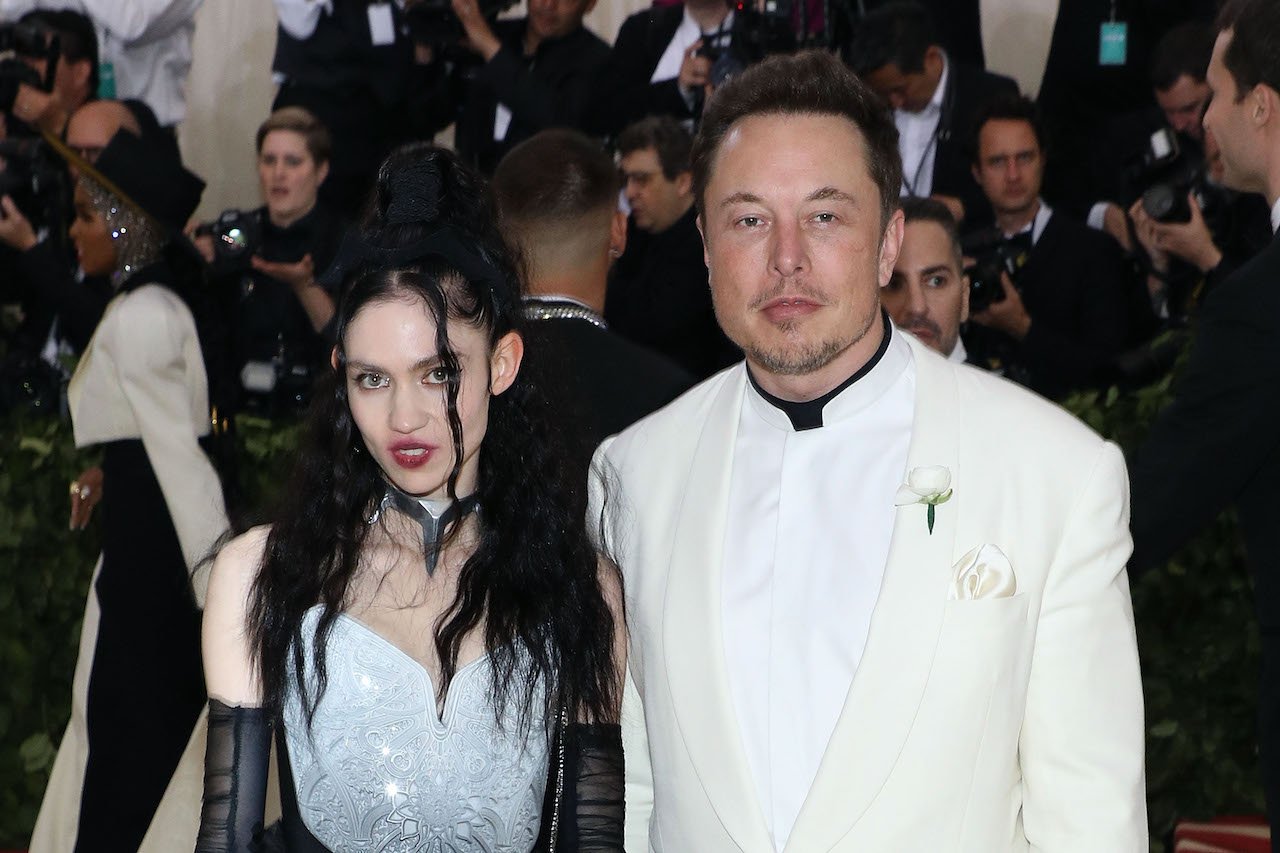 Grimes gave birth to X with Elon Musk in May 2020
As noted in Vanity Fair, Musk and Grimes, a musician, singer, and songwriter, already share a child "they call X Æ A-12, which she pronounces 'X A.I. Archangel,' or X for short."
According to Grimes, they move a lot to protect X from prying eyes, which can include drones flying overhead. She feels he is "just out there" in terms of exposure. "We move and move and move," she said, "because people keep finding where we live."
Seemingly, the experience with X's infancy impacted her decision to keep the second pregnancy a secret. But once she invited Vanity Fair into her home for an interview, she could no longer hide the crying baby in her life.
Grimes revealed new baby called Y with Elon Musk, born via surrogate in December 2021
In Grimes' interview, she revealed their new baby, a girl named Exa Dark Sideræl Musk but called Y for short, was born in December 2021. She noted complications in her first pregnancy played a part in their decisions on having another baby.
"[X] was pressing on my nerves, so I kept collapsing," she said of her pregnancy. "I took a few steps and collapsed. It was kind of scary, because you don't want to fall a lot when you're eight months pregnant. So I would just crawl to the bathroom and crawl back or whatever."
So, she and Musk chose to use a surrogate for their second child.
Grimes and Elon Musk are 'very fluid' in their relationship
Notably, when Musk talked to Time for his 2021 Person of the Year interview, he made it sound like he and Grimes were no longer together. "Grimes and I are, I'd say, probably semi-separated," he said (per Vanity Fair.)
"There's no real word for it," Grimes said of their companionship in her own interview. "I would probably refer to him as my boyfriend, but we're very fluid."
"We live in separate houses," she explained, "We're best friends."
But according to her, their relationship is the "best it's ever been," and they plan on having more children, too. "We've always wanted at least three or four," she shared.