Grimes Explained Why She Chose to Have Elon Musk's Baby: 'I Do Actually Just Really Love My Boyfriend'
Elon Musk and Grimes are preparing to welcome their first child together -- and Grimes explained why she wanted to have a baby with her boyfriend.
No one ever expected the Tesla CEO to fall for the awkward and strange pop-techno musician Grimes, but the two have been together since 2018. And it all began with a tweet. While Elon Musk was going to make an inside joke that few would understand, he found that Grimes had already tweeted the joke several years earlier. After messaging her, the two hit it off — and now, they're ready to welcome their first child together into the world, as Grimes is nine months pregnant.
Grimes, whose real name is Claire Boucher, is more vocal about her music, her relationship, and her soon-to-be-born baby than ever before. While she and Musk aren't married, the pregnancy appears to be a conscious choice. Here's what she said about why she wanted to have a child.
Grimes announced her pregnancy via Instagram
Musk hasn't spoken about his upcoming child much, but he did recently tweet about Grimes and the baby. On May 1, he told a Twitter follower that the baby's due date is May 4. "Baby due on Monday," the tweet simply stated.
As for Grimes, she's been much more vocal about how she feels while pregnant. On Jan. 8, 2020, she posted a photo of herself that's edited to show a fetus in her womb — and no one knew if it was a real pregnancy announcement or just an attention-grabbing post. Then, on Jan. 9, she posted another photo of herself clearly showing off her pregnant belly. And she openly discussed her pregnancy with a post added to Instagram on Jan. 31.
"Fake or real? Haha. Wow I'm starting to feel bad," she wrote on the 'gram. "Had some complications early on, a decent second trimester but starting to hurt everywhere at 25 wksz. What were yalls experience w this stuff like? I feel like I was woefully ill prepared cuz I dunno if pregnancy is as visible or discussed as it should be."
Elon Musk already has 5 children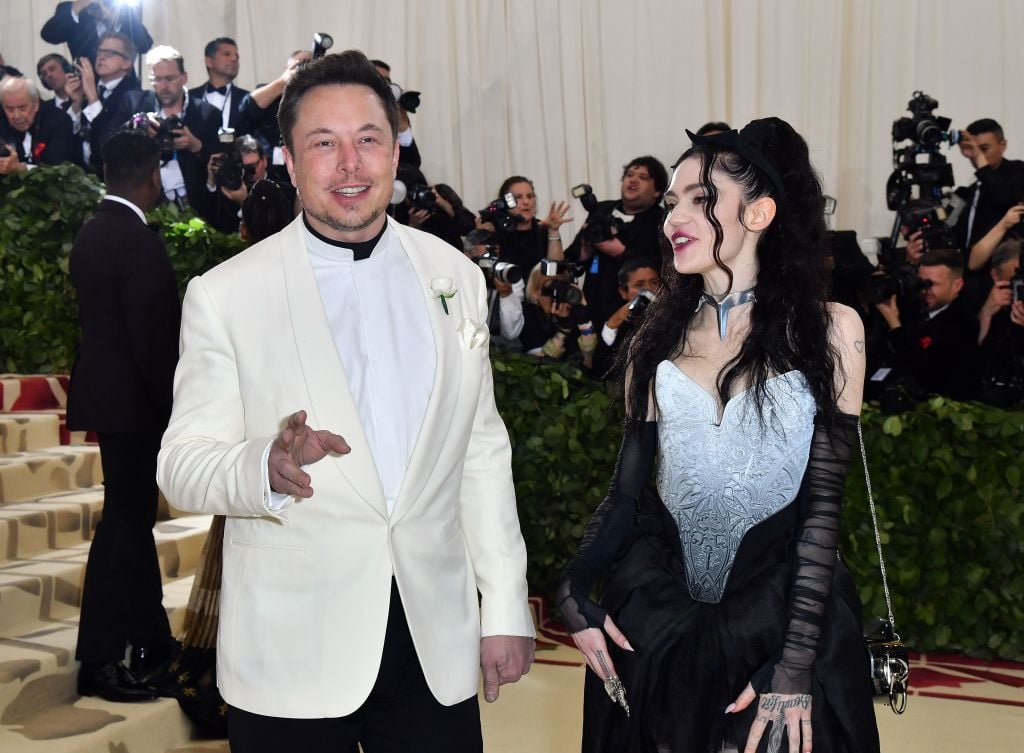 This is Grimes' first child, but it's certainly not Musk's. Musk has been married twice, and he welcomed his first child, Nevada, back in 2002 with his first wife, Justine Wilson. Unfortunately, Nevada passed away due to SIDS, Distractify reports. The couple then went through IVF to have more children. This resulted in twins, Griffin and Xavier, in 2004, and triplets, Saxon, Kai, and Damian, in 2006.
Musk and Wilson couldn't make their marriage last much longer after the birth of the triplets, though. They divorced in 2008 — and Wilson has spoken out against Musk since then. And she noted Nevada's death was a serious point of contention in their marriage.
"Elon made it clear that he did not want to talk about Nevada's death. I didn't understand this, just as he didn't understand why I grieved openly, which he regarded as 'emotionally manipulative,'" Wilson wrote for Marie Claire. I buried my feelings instead, coping with Nevada's death by making my first visit to an IVF clinic less than two months later."
Grimes explained why she wanted to have a child with Musk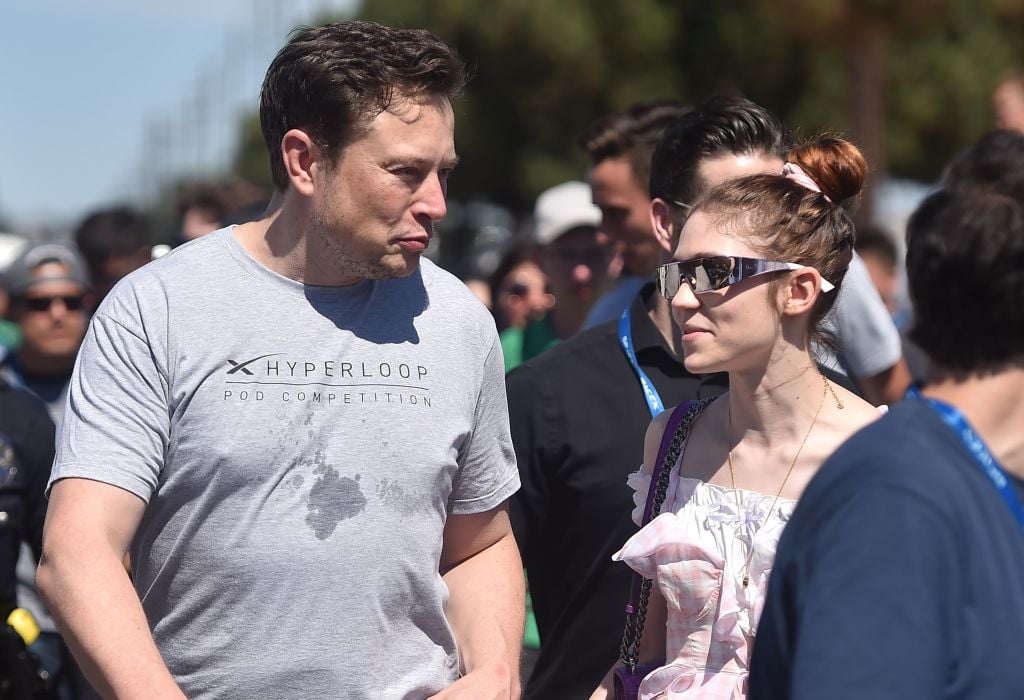 Wilson clearly doesn't have much good to share about her marriage to Musk. But it doesn't appear to rattle Grimes. Grimes talked to Rolling Stone about her pregnancy, and she explained why she wanted to have a baby.
"For a girl, it's sacrificing your body and your freedom," she told Rolling Stone. "It's a pretty crazy sacrifice and only half of the population has to do it. It was really profound to me when I decided I was going to do it, to actually go through the act of — like, y'know, unprotected sex. I'm just like, I have sacrificed my power in this moment."
After noting that allowing a baby to grow in her body was a "profound commitment," she also noted something quite simple. "I do actually just really love my boyfriend. So I was like, 'You know, sure.'"
We're not sure if Grimes and Musk are planning to ever wed. But we're all excited to see how they raise their child in their blended family.
Check out Showbiz Cheat Sheet on Facebook!