'Guardians of the Galaxy' Director James Gunn Just Called This Star 'the Best Actor I've Ever Worked with'
James Gunn has worked with huge ensemble casts in both the MCU and DCEU. Now the 'Guardians of the Galaxy' director revealed the best star of his career.
In 2016, Suicide Squad overcame harsh reviews to become a box office smash. So, of course, Warner Bros. had sequel plans. Still, no one expected the studio would bring James Gunn on to write and direct 2021's The Suicide Squad. Moreover, Gunn said working with one star in particular was a highlight of the DC Extended Universe (DCEU) movie.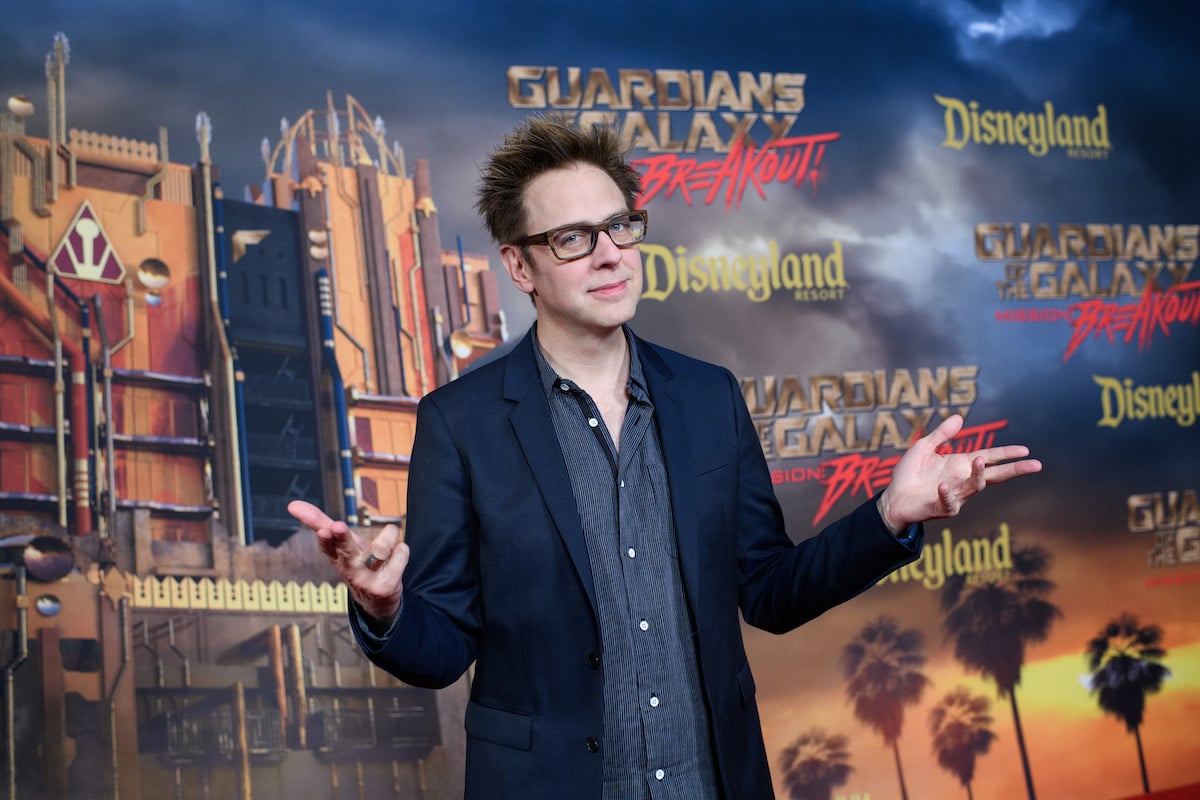 James Gunn has worked with big casts in both the MCU and DCEU
Of course, Gunn's most famous projects to date have been the Guardians of the Galaxy movies. In fact, some fans consider his two installments of the Marvel Cinematic Universe (MCU) among the franchise's best. But Gunn didn't make his directorial debut with Star-Lord (Chris Pratt) and friends.
His first two movies — Slither and Super — were R-rated entries in the horror and superhero genres, respectively. Their blend of graphic violence and dark humor feels more in line with what Gunn could bring to The Suicide Squad. The movie also makes him only the second MCU filmmaker to jump to DC, after The Avengers director Joss Whedon made Justice League.
The director admitted who he thinks is the best actor he's worked with
During that period when Gunn lost his gig directing Guardians of the Galaxy Vol. 3, Warner Bros. secured him for The Suicide Squad. And according to Gunn, the project gave him the opportunity to work with "the best actor [he's] ever worked with, bar none." The performer in question? None other than Harley Quinn herself, Margot Robbie.
After a fan on Instagram accused Warner Bros. of "forcing" Robbie into the Suicide Squad sequel, Gunn came to her defense. In addition to praising her skill as an actor, the director revealed that Harley Quinn is "probably [his] favorite DC character." Robbie reprised the role in 2020's Birds of Prey, a critical hit that performed solid, if somewhat underwhelming, box office.
Gunn plans to stay active in the MCU and DCEU with upcoming projects
Once The Suicide Squad is over and done, Gunn will head back to the MCU to round out the Guardians of the Galaxy trilogy. But before he makes his next movie, the director will develop an HBO Max series for Peacemaker, the superhero John Cena plays in The Suicide Squad.
It's remarkable enough Gunn made the seamless transition from MCU to DCEU. But more incredibly, it appears he plans to remain active in both franchises for a while. At this point, there's no telling if Marvel Studios will try to keep him around for another movie. But Gunn confirmed the upcoming third film will be the final one for his Guardians line-up.