Gucci Mane's Stage Name Has Nothing to Do With the Fashion House
There aren't many rappers today (or in history, for that matter) that stuck with their real names when they got into the industry. Whether this is because they wanted to keep their identity out of the limelight or were simply open to a nice change, the inspiration behind it is often fascinating. Even more fascinating is that the incredibly talented Gucci Mane, who, despite wearing Gucci more often than not, was not inspired by the fashion house but by a family member's nickname.
Gucci Mane's real name is Radric Delantic Davis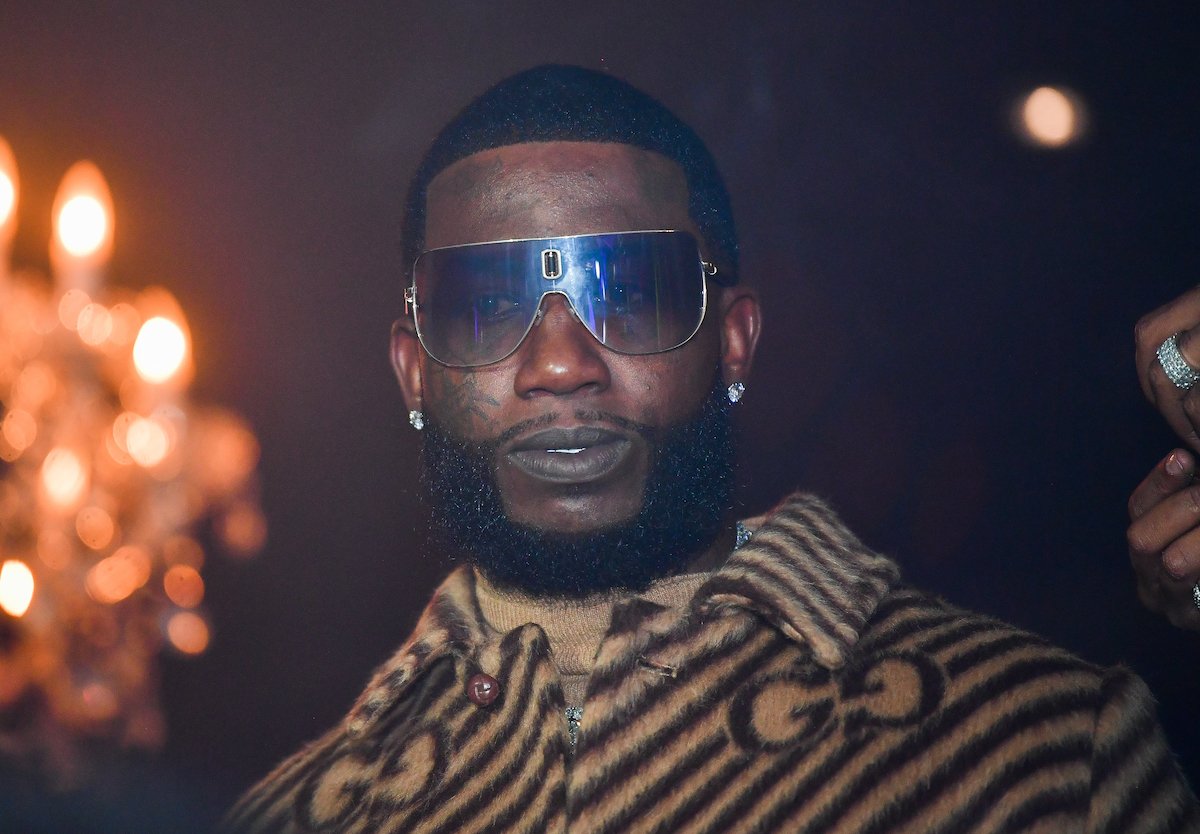 Born to Ralph Everett Dudley and Vicky Jean Davis in 1980, Gucci Mane was named Radric Delantic Davis when he was born. The Alabama-born rapper would soon pioneer the hip-hop subgenre of trap music and earn achievements beyond his wildest dreams.
Known best for hits like "Freaky Gurl," "Like That ft. Doja Cat," and "Wake Up in the Sky," Gucci Mane has earned a Grammy nominee along with award wins for MTV Video Music Award for Best Pop Video, Teen Choice Award for Choice Single: Group, and Billboard Music Award for Top Rap Collaboration. He has also earned as many as 24 RIAA certifications, with Gold and Platinum certificates being awarded for songs like "Make Love" with Nicki Minaj, "Big Boy Diamonds" with Kodak Black, and "Big Booty" with Megan Thee Stallion. He would later add another Platinum to his stack of achievements with the single "Curve" alongside The Weeknd.
Gucci Mane's stage name was inspired by a family member
Considering you'll find Gucci Mane in Gucci outfits on more occasions than you can count, it's no wonder, so many fans thought he got his name from the fashion house. As crazy as it sounds, the fashion house didn't actually have anything to do with this rapper's stage name. According to Billboard, his grandmother nicknamed his father Gucci Mane, and it stuck with Davis as he started his career in hip-hop and rap. They also report him saying, "She didn't know nothing about them clothes," in an interview talking about it.
Almost a decade after his debut, the "1017" rapper considered changing his stage name to Guwop, meaning "Get Your Weight Up P**sy," but fans were so against it that he announced he would keep Gucci Mane on Twitter. "I am officially NOT changing my name to Guwop," he wrote. "It will officially stay Gucci Mane due to my fans' response." Talk about a sigh of relief!
Here's how other famous rappers came up with their stage names
Gucci Mane is far from being the only rapper using a stage name instead of his real name — and you wouldn't believe the range of inspirations behind them all.
In addition to Waka Flocka Flame getting his name from a childhood cartoon character and A$AP Rocky getting his name from childhood friends and a nickname, there are many inspirations behind some of the most well-known stage names to us today. To name a few, there is Macklemore (real name Ben Haggerty), who drew inspiration from an alter-ego superhero he would draw in high school, and Lupe Fiasco (real name Wasalu Muhammad Jaco), who got his stage name from a Firm album and a friend's name.
There's also The Game (real name Jayceon Terrell Taylor), who got the nickname from his grandmother for being "game" for anything, and Future (real name Nayvadius DeMun Wilburn) was nicknamed his stage name by the Dungeon Family's G-Rock who viewed him as the future of the musical collective.
RELATED: What Is Rapper Rick Ross' Real Name?