'Guess Who's Coming to Dinner': Katharine Hepburn Was Outraged at Isabel Sanford's Taking a Bus to Get to the Film Set
The 1968 film Guess Who's Coming to Dinner packed serious star power in its cast with Katharine Hepburn, Spencer Tracy, and Sidney Poitier.
For future The Jeffersons star Isabel Sanford, the film was her first, but there was very little red carpet treatment considering she had to take daily public transportation to get to the film's set.
Once Hepburn found this out, as Sanford's character Tillie famously remarked in the movie, "all hell done broke loose now!"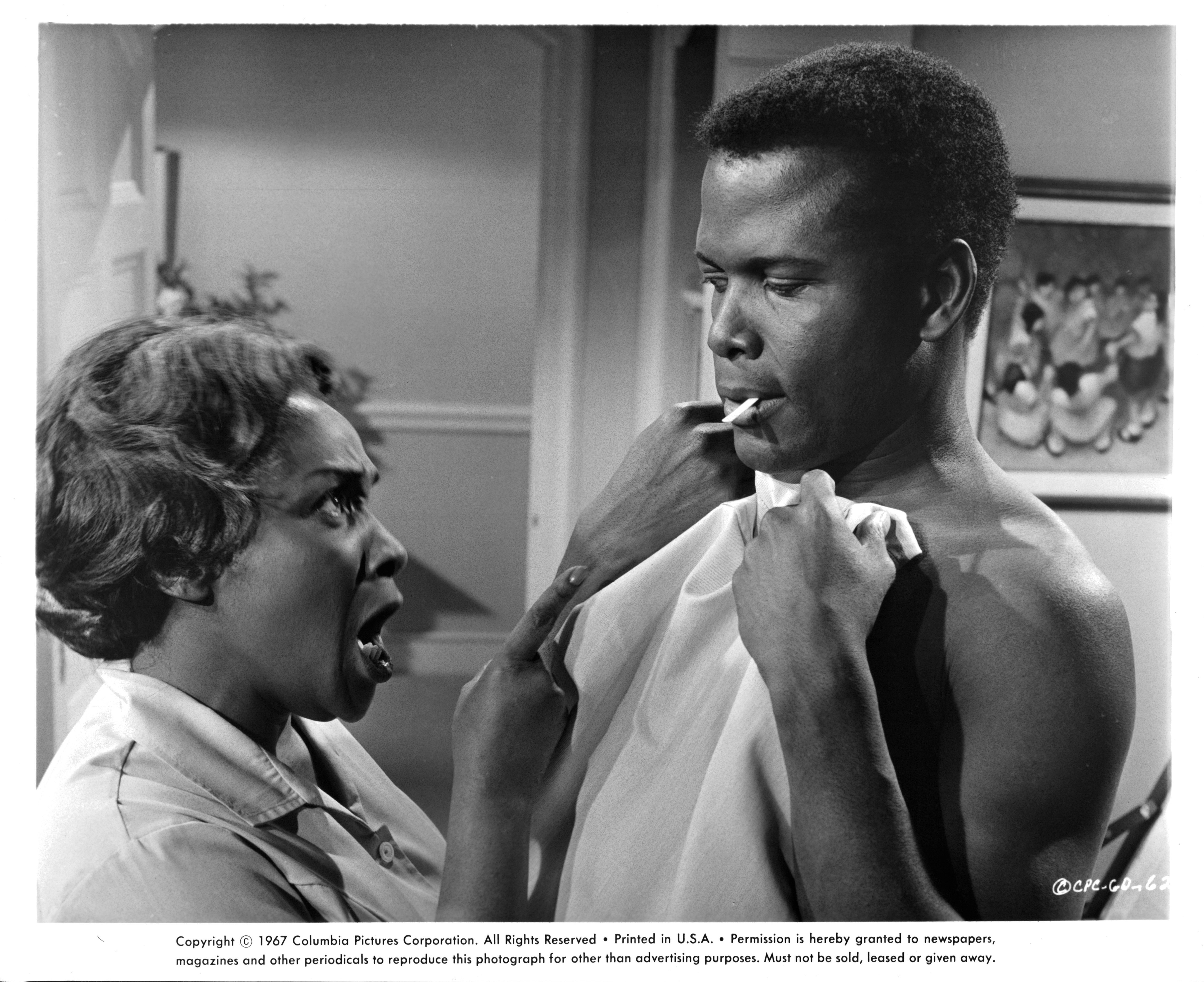 What it was like for Sanford to work on a Hepburn-Tracy film
In a 2002 conversation with the Television Academy Foundation, the actor reminisced about "having arrived" when she got the role of Tillie, Matt (Tracy) and Christina (Hepburn) Drayton's housekeeper.
Even more than the feeling of having finally made it was her delight in working alongside such Hollywood royalty. While it was her first film, it would be Tracy's last. The Adam's Rib actor died of a heart attack just 17 days after shooting his final scene on the film.
"I was in awe," she said. "But after a while, it became a regular thing with me, because they were so nice. I was in awe. I loved to hear [Hepburn] speak about Spencer."
The On Golden Pond star showed Sanford photos of Tracy, remarking on how "distinguished" he looked with his gray head of hair and how in his youth, he resembled "an Irish cop."
For his part, Sanford said, Tracy frequently commented on his partner's legs.
"'She's still got those legs,'" the former All in the Family star quoted Tracy as saying. "It was very evident that they knew each other quite well, and they cared for each other."
She had to take the bus to work
As Sanford explained, she was telling the set hair stylist, who would daily powder the actor's hair for her role, about having been offered a seat on the bus on her way home.
"I was telling Helen and she thought it was funny and I thought it was funny, and we laughed," Sanford recalled. "In comes Katharine Hepburn and Helen told her the story and [Helen] was laughing about it."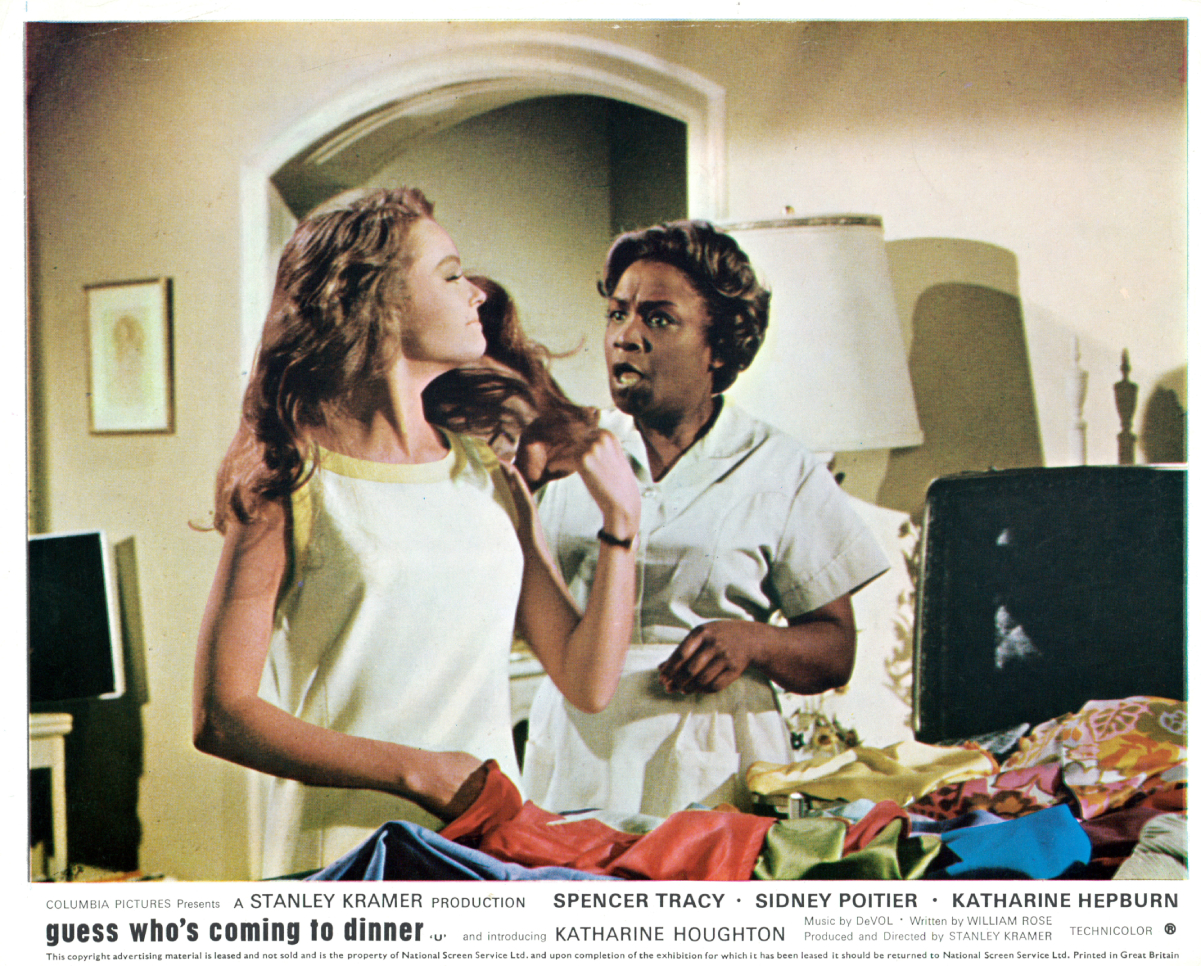 RELATED: 'The Jeffersons' Stars Isabel Sanford and Sherman Hemsley Had Adorable Nicknames For Each Other
Hepburn wasn't amused and immediately took action.
"'She shouldn't take a bus to work!,'" Sanford quoted her as saying.
Immediately, Hepburn called for Tracy to weigh in on their cast member's predicament.
Telling Tracy that Sanford was taking a bus to work, her partner first said, "'So?'" Hepburn demanded he "do something about it!" asking him to "get someone to pay her way to work."
The Louise Jefferson actor explained that once Tracy confirmed with her that this was what she wanted, he contacted the film's accountant and arranged for the actor to receive reimbursement for a daily cab to and from the set.
Poitier had this to say about Sanford
When Sanford died in 2004 of natural causes at age 86, her co-star Poitier remembered her with great fondness. Poitier portrayed Dr. John Prentice in the film.
"The impact of Isabel Sanford's career on American theater, television, and film will be a lasting one," Poitier said in a statement at that time. "Having had the opportunity to work with her remains a treasured moment in my career."