'Guiding Light': Where Is Kim Zimmer Now?
Guiding Light actor Kim Zimmer is a soap opera icon. The star is best known for her Daytime Emmy winning role as Reva Shayne on the CBS soap opera. Zimmer portrayed Reva on and off from 1983 to 2009. So what has daytime's favorite darling been up to since then?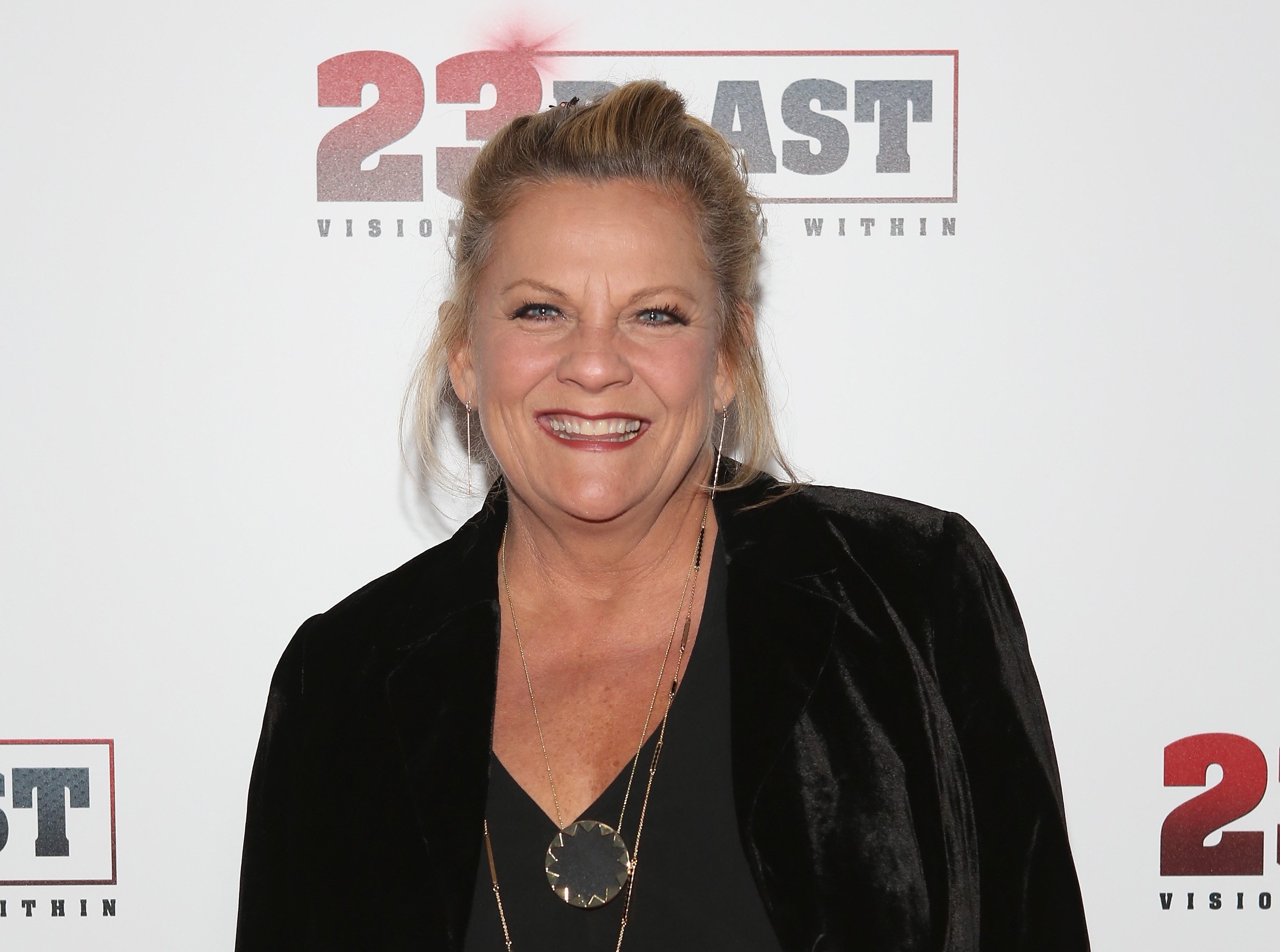 'Guiding Light' star Kim Zimmer is doing theater work
It's been over 12 years since Guiding Light fans said goodbye to Zimmer and her co-stars as the soap opera aired its series finale. After the show's cancellation, Zimmer reprises her role as Echo DiSavoy on One Life to Live. Zimmer's role on the ABC soap opera lasted one year, with her final appearance coming in October 2011. She reunited with former Guiding Light co-star Crystal Chappell for the internet soap opera Venice.
Aside from her TV work, Zimmer has kept busy doing theater work. Her theater credits include the Broadway musical Wicked and the off-Broadway production Love, Loss, and What I Wore. She's also appeared in several musicals at the famed Barn Theatre in Augusta, Michigan. Zimmer also became a published author with the 2011 release of her memoir I'm Just Sayin': Three Deaths, Seven Husbands, and a Clone! My Life as a Daytime Diva.
As for her personal life, simmer and her husband A.C. Weary have been married for over 40 years. The couple has three children: daughter Rachel and sons Max and Jake. Jake is an actor like his famous mom and currently stars in the TNT drama Animal Kingdom.
Reva Shayne is her most famous role
Zimmer made her Guiding Light debut as Reva in November 1983. The actor portrayed the feisty and adored heroine until her departure in August 1990. After nearly a five-year absence, Zimmer returned to the soap opera in April 1995 and stayed until its cancellation in September 2009.
Reva experienced many obstacles during her life, including three presumed deaths, numerous divorces, breast cancer diagnosis, and being cloned. One of Reva's significant scenes involved her stripping down to her lingerie, jumping into a fountain, and baptizing herself the Slut of Springfield. Performances like the fountain scene helped earn Zimmer four Daytime Emmys.
Reva had many love interests, but Josh Lewis (Robert Newman) captured her heart. Despite their issues, Reva and Josh never stopped loving each other. The finale ended on a happy note for the couple as they reunited and drove off to their new journey.
Reunions with former onscreen husband Robert Newman
Zimmer has reunited with her Guiding Light co-stars, including Newman, on several projects. The two performed together in many stage productions, including Gypsy. They also worked together on Venice with their characters Tori and Richard, teasing a possible romance.
With Newman currently on The Young and the Restless, fans hope for another soap opera reunion with him and Zimmer. On Twitter, fans expressed their desire for Zimmer to pop up in Genoa City. "Kim Zimmer is one of the greatest actresses ever. I'd love to see her on the Y&R," wrote one viewer. "So good to have him back on CBS! Now hire Kim Zimmer as someone from Ashland's past," another commenter chimed in.