'Gunsmoke': Amanda Blake Said 1 'Touching' Fan Letter Gave Her the Strength to 'Keep Going'
Gunsmoke actor Amanda Blake never took her fans for granted. The Western show became more popular than the cast and crew ever imagined, quickly becoming network CBS' most valuable show. However, everything changed when the show was suddenly coming to an end. Nevertheless, Gunsmoke fans continued to write in, brightening up Blake's world and helping her through one of the hardest times of her life.
'Gunsmoke' actor Amanda Blake had difficulty getting work after she quit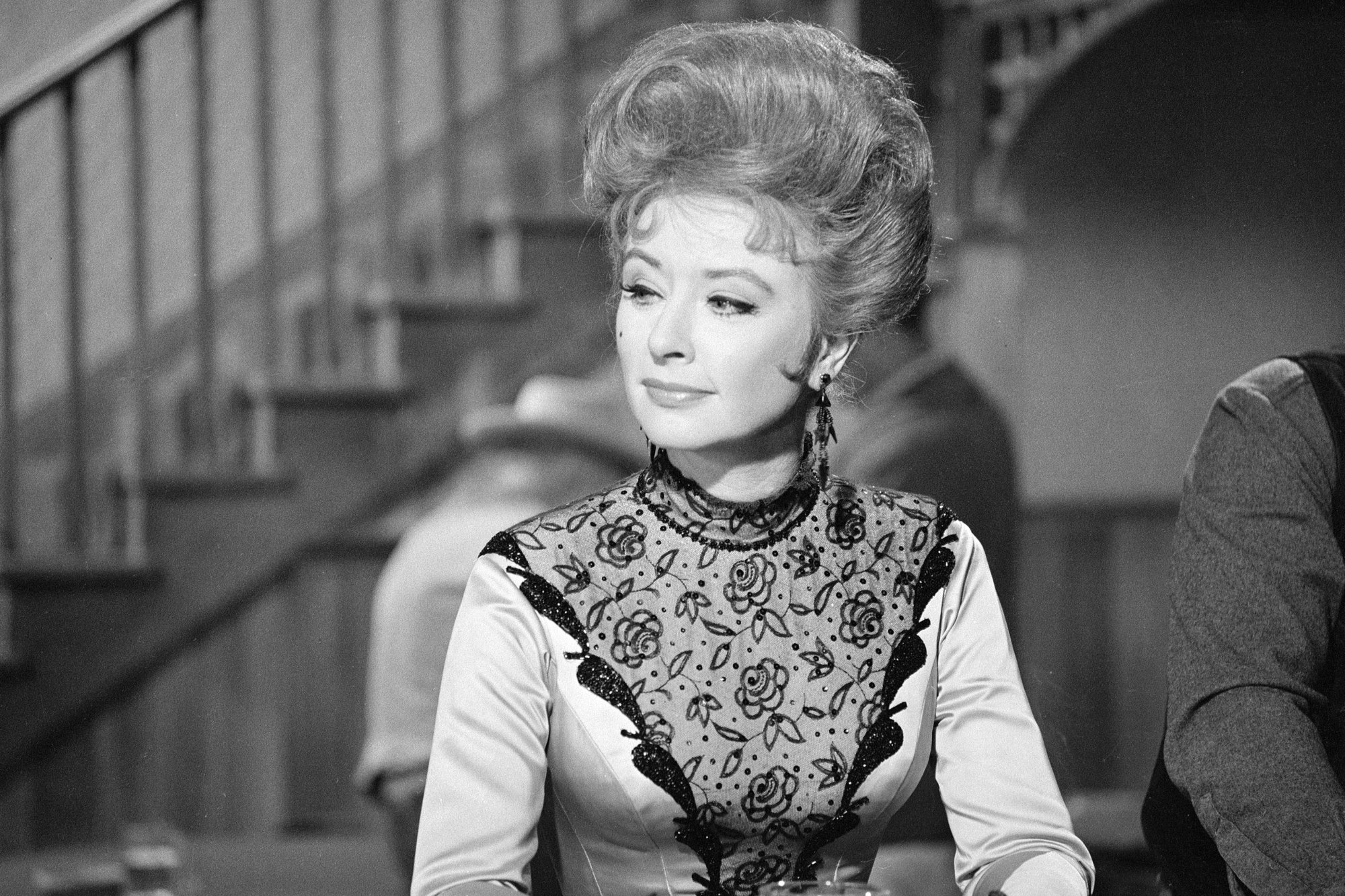 Blake was initially brought on to play Miss Kitty Russell as a part of the principal cast in the first seasons. She was introduced to the world alongside James Arness' U.S. Marshal Matt Dillon, Milburn Stone's Doc Adams, and Dennis Weaver's Chester Goode. Blake quit Gunsmoke after 19 seasons, leaving only one season without her in it.
The success of Gunsmoke allowed some actors to thrive after they left, which was the case with Burt Reynolds after he decided to chase a movie career. However, Blake didn't have that same experience. She had difficulty finding work, primarily playing small parts in movies such as B.O.R.N. and The Boost. Additionally, she starred in guest roles in The Quest, Hart to Hart, and The Love Boat. The made-for-TV movie Gunsmoke: Return to Dodge gave her career a bit of a jump start.
A young 'Gunsmoke' fan's letter touched Amanda Blake very deeply
Blake continued to read through the fan letters that she got from Gunsmoke fans long after she left the show. She was no longer playing Miss Kitty, but the impact that she left on the world reached back out to her. According to David R. Greenland's book, The Gunsmoke Chronicles: A New History of Television's Greatest Western, the actor was having a difficult time outside of her career, as well.
Her fifth husband, Mark Spaeth, divorced her, ultimately leading to her moving back to Los Angeles, which she detested. However, Blake needed the work, and LA was where she was going to get it. However, one fan letter, in particular, is what helped her push through, as she said:
"My wonderful, loyal fans have helped me through the tough times, even though they had no idea what I've been going through. I read every letter. A few months ago, I was very depressed over my situation, then the mail came, and there was a fan letter from a little girl who'd seen a Gunsmoke episode on cable. She told me how much she liked Miss Kitty, and closed by saying she prayed that God would bless me. It was so moving and so touching that I found new strength to keep going. With fans like that, I can't lose. I may be down, but I'm not out."
When did Amanda Blake die?
After Gunsmoke ended, Blake delivered her final performance in an episode of Dragnet as Mrs. Sylvia Wilson in 1989. She tragically didn't survive much longer. Blake died on Aug. 16, 1989 at the age of 60, with the official cause of death listed as mouth and throat cancer. However, it was later released that it was "complicated by a type of viral hepatitis brought on by acquired immune deficiency syndrome." Reports stated that it was believed that she contracted it from her fifth husband.
Nevertheless, Blake's Gunsmoke legacy remains with fans to this day. Additionally, her love for animals and her commitment to making the world a better place for them is also held close to her name.