Guy Fieri Doesn't Need to Cook on His Shows Anymore to Prove He's a Master
It might sound odd to think a show on The Food Network would become so popular when the host no longer does any cooking. That might sound like a complete sell-out when what took them there was their initial gastronomical prowess.
Case in point is Guy Fieri who basically rules as the true king of shows on TFN. What makes him unique is it seems rare when he does any cooking himself on his shows as he did in his earlier days.
Is this something unusual for the network, or is it just a natural gravitation to being a host than showing off his chef skills? Some fans say he has nothing more to prove.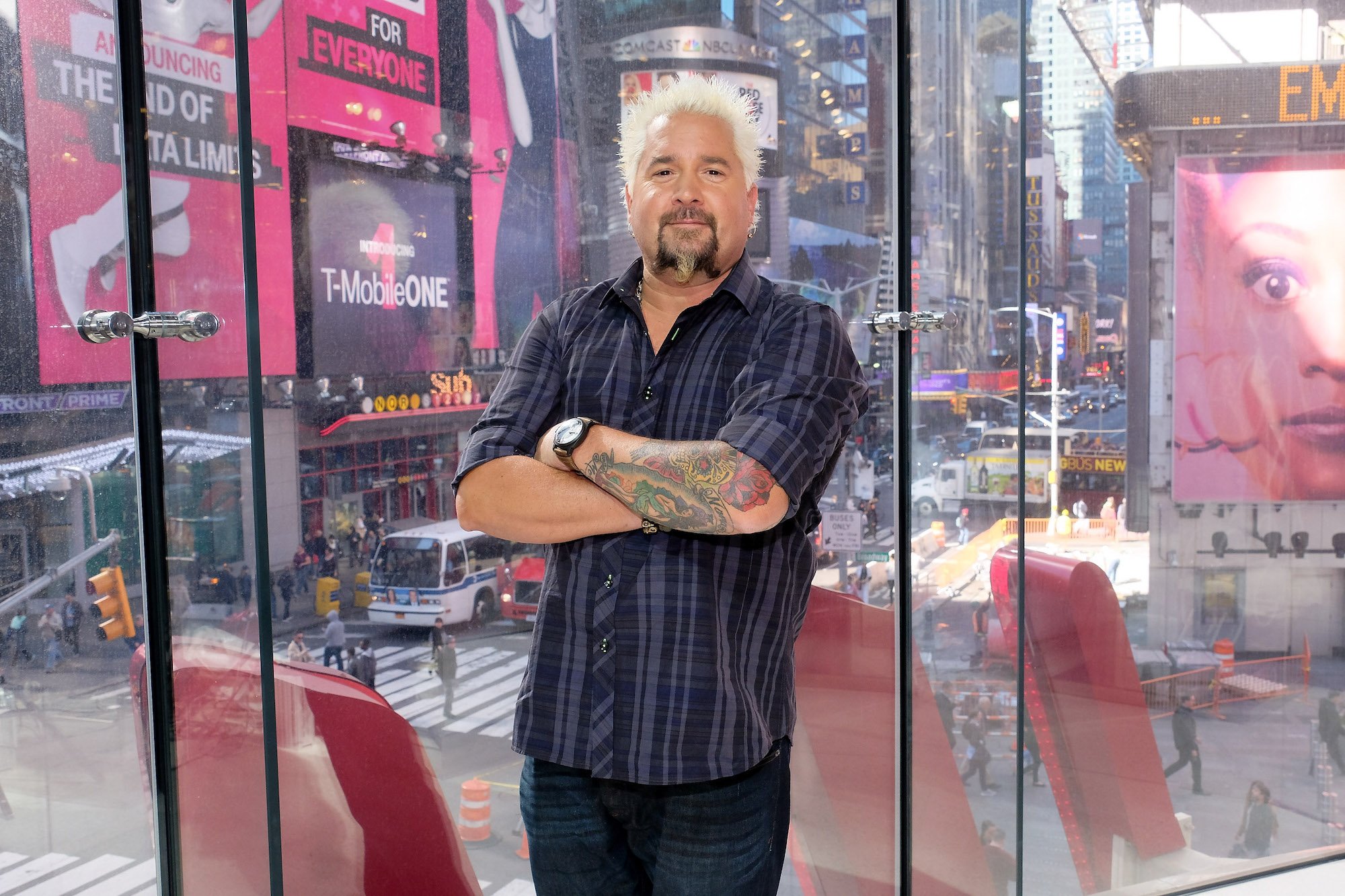 Guy Fieri proves his chef skills on 'Guy's Big Bite'
Anyone who remembers Fieri's long-running Guy's Big Bite will remember it as a true showcase for his food-making skills. Running from 2006-2016, it was a reminder of how he got to where he is today.
He landed this gig thanks to winning the second season of Next Food Network Star where he first demonstrated his diverse cooking talents. As his first major show, Guy's Big Bite featured some of his best recipes using salmon and sangria shrimp as just two common examples. Of course, his barbecue sauces and salsas are also a strong part of his brand.
In each episode, he made each step in his recipes easy to follow. By the end of the show's run, he also took the show to his own backyard to give it a more personal feel. Over the last four years, though, Fieri was asked to host a few other things. One of those essentially turned him into a game show host with little to no input on making food.
The rise of Guy Fieri, The Food Network host
By 2016, Fieri was at the top of the star roster at The Food Network. It was just a little before this time when he landed more programs on the network, with one of the longest-running being Diners, Drive-Ins, and Dives. This show is still going after 13 years, giving Fieri an opportunity to act as host and observer of other people's restaurants.
Fans on Reddit said this is one of their favorite shows of Fieri's, and no end is in sight. Said one Reddit fan: "Yeah, I think it's great that he goes around showing off largely unheard of places and showcasing their talents and menus. It's a ton of fun to sit back and enjoy and seeing him chat with the owners and chefs. And yes he has had shows where he cooks and a lot of them have included his sons which is always good fun as well!"
Six years after Diners, Drive-Ins, and Dives started, the network gave Fieri another show, defining who he is now as more of an entertainment host than anything.
Morphing into a game show host
Back in 2013, nobody would have believed Guy Fieri would host a game show associated with food. Sure enough, TFN concocted the perfect game show as one-half remake of Supermarket Sweep and the other half a cooking competition show like Chopped.
Guy's Grocery Games kicked off as one of the network's biggest hits. It still goes on with Fieri doing all duties as a typical game show host. He maintains his hosting role while trying to stay impartial to any of the amateur chefs competing.
Then again, if one watches carefully, he clearly gives secret tips to the contestants, sometimes making all the difference. As many gastronomical secrets as Fieri likely has, he has no qualms about giving some away as part of his continued generosity.