Guy Fieri Fans Called Him Out for the Way He Pronounces 'Worcestershire'
Guy Fieri might be one of the most high-profile celebrity chefs on the Food Network, but he just can't seem to catch a break with fans. The TV personality and host of the show Diners, Drive-Ins, and Dives have been on the Food Network for years, and although there's no doubt that he's a huge success, he has caused a lot of controversies. Viewers have taken issues with everything from Fieri's hair to his speaking style — and recently, some fans on Reddit aired out a new grievance that they have with the outspoken chef. 
Guy Fieri has multiple shows on the Food Network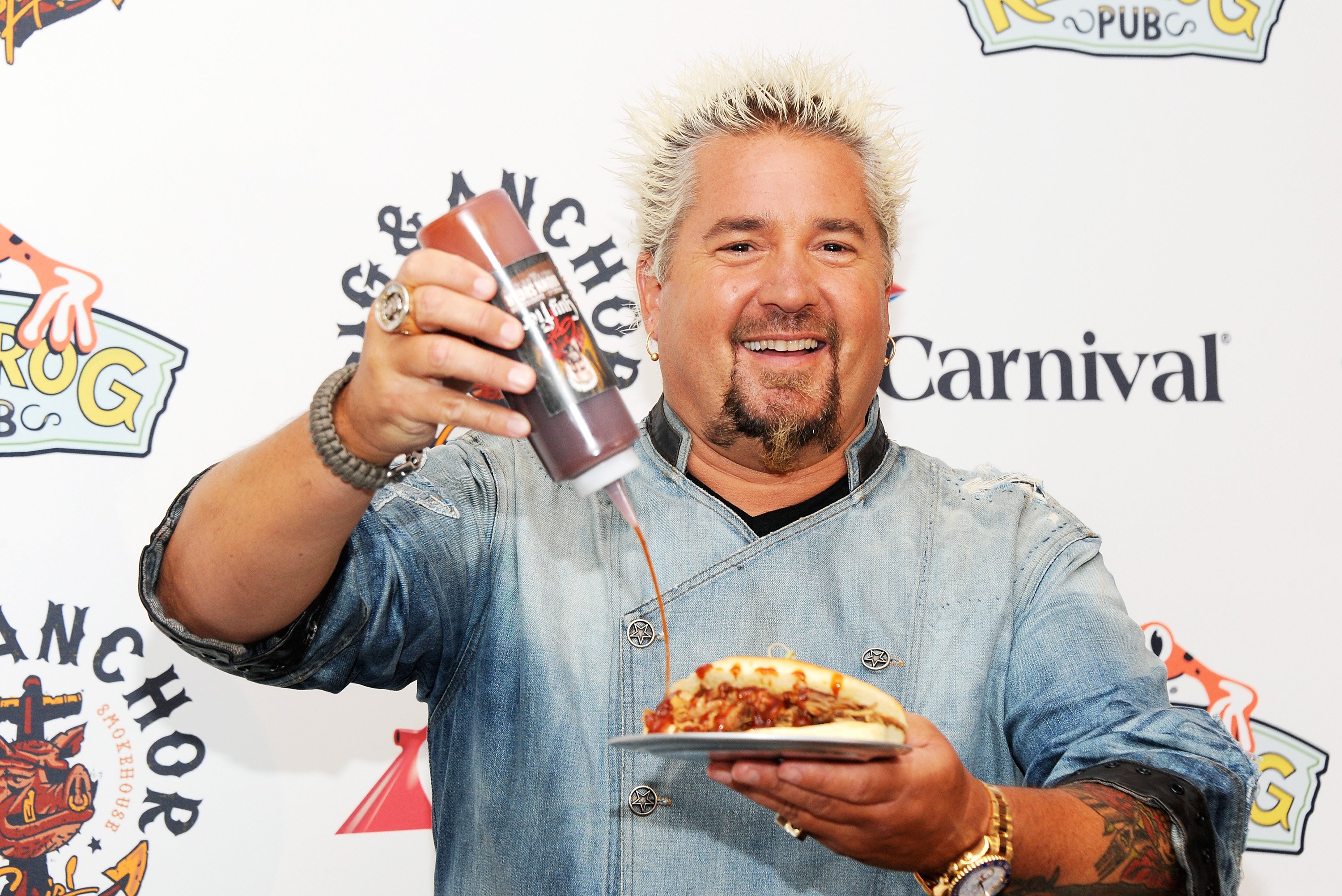 Fieri was born in 1968, and from a very early age, he was interested in cooking and being in the kitchen. His love of cuisine was ignited after a study-abroad trip in France, and once he returned, he began pursuing his restaurant career in earnest. Fieri worked at a number of restaurants, enjoying moderate success in an industry that he loved.
In the early 2000s, Fieri began appearing on the Food Network, beginning with his win in the second season of The Next Food Network Star. Fieri's booming voice and rambunctious personality went over well with viewers and the network began tasking him with hosting duties on several shows.
Fieri's most successful series by far has been the long-running series Diners, Drive-Ins, and Dives, featuring Fieri as he drives around the country, visiting locally-owned eateries and tasting their most well-known dishes. Fieri also hosts the series Guy's Grocery Games and has appeared on many other shows on the network, from Rachael vs. Guy: Kids Cook-Off to The Best Thing I Ever Ate. 
Why do people not like Guy Fieri?
Without a doubt, Guy Fieri is an American success story. While the chef and author has many fans, there is a very vocal faction of viewers who don't like Fieri, and have no trouble making their opinions heard.
One of the most common complaints leveled against Fieri is that he has no traditional culinary training — rather, his cooking experience comes from working in a wide variety of restaurants. Additionally, many viewers have called Fieri out for his manner of speaking, including supposed "crude" language.
Still, others have accused him of having a huge ego, and of acting as more of a movie star than a professional chef. There are other cosmetic reasons why some viewers take issue with Fieri, including the way that he styles his hair and his tattoos.
While many of these might come down to a matter of personal taste, recently, some fans took to Reddit to call out the way Fieri pronounces the name of a popular kitchen condiment.
Fans on Reddit recently called Guy Fieri out
The original Reddit poster began the discussion by stating: "Is anyone else being driven nuts by the 'Guy's Grocery Games' commercial where he says that everyone is pronouncing 'Worcestershire' wrong? I looked it up to double check and guess what?—Guy is the one who is pronouncing it wrong. He says it 'Wurst-ur-shire' but in fact it is 'Wust-a-shure.'" The poster ended by stating, "I don't really care how people say it – I just don't like that he's trying to school everyone when he is in fact wrong."
A number of fans jumped in to agree, with one viewer going so far as to say "what do you expect from a middle-aged goof trying to act like a 60s hipster?" Most of the posters on the thread were quick to condemn Fieri's pronunciation, with a few commenting that they also have a hard time saying the condiment's name. Ultimately, it seems as though some fans might not like Guy Fieri, no matter what he does or how he pronounces certain words.