Guy Fieri Has 6 Mouthwatering Chicken Wing Recipes for Your Super Bowl 55 Menu
When it comes to your game day menu, Guy Fieri is the go-to expert for all things delicious. If you're looking for a chicken wing recipe, the Mayor of Flavortown has seven mouth-watering options to choose from that will have you cooking like a pro for Super Bowl 55.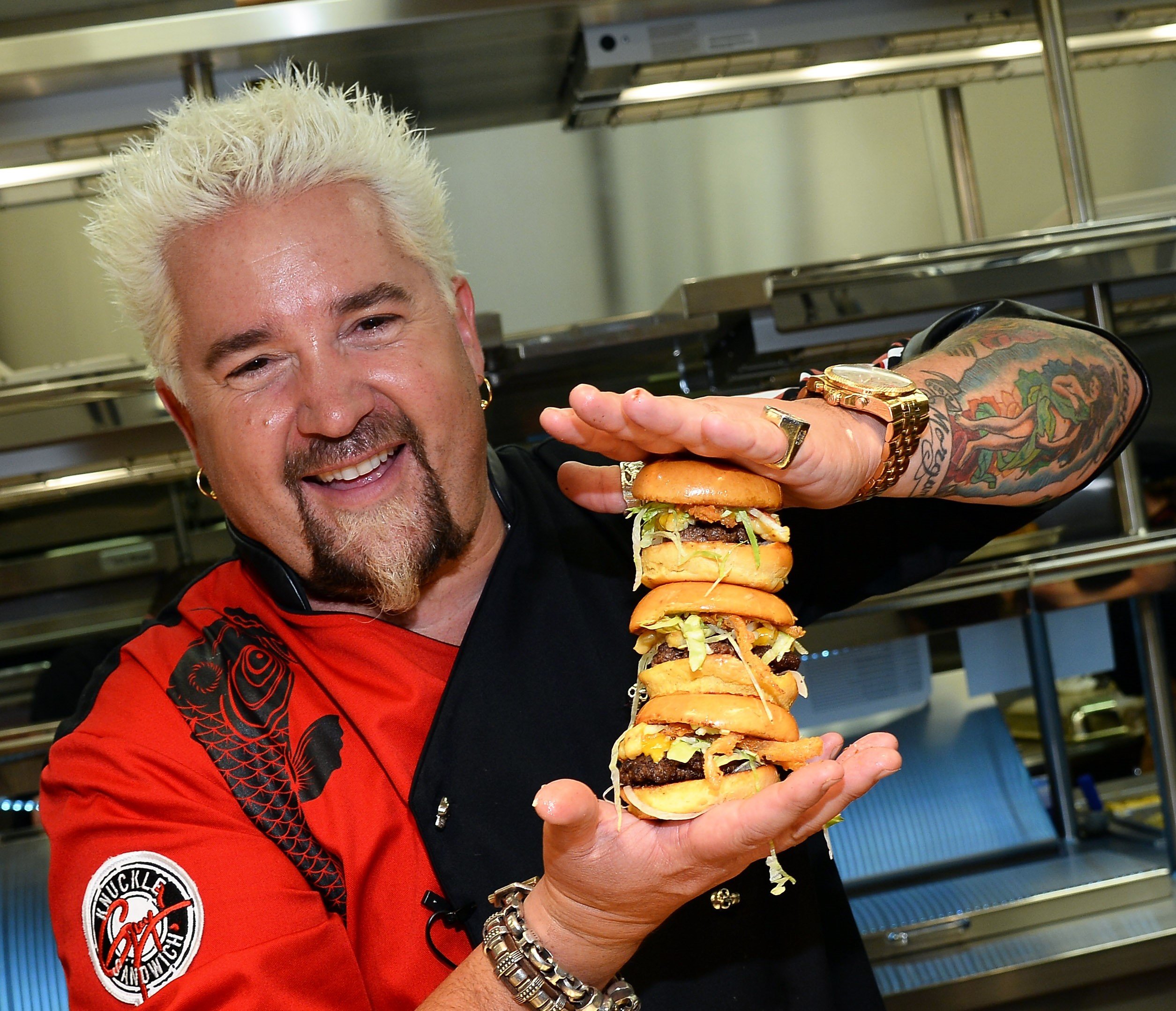 Make Garlic Parmesan Chicken Wings just like Guy Fieri
This easy-to-follow recipe for Garlic Parmesan Chicken Wings will be a hit with your entire family. The ingredients create a delicious cheesy-garlic flavor, and these wings taste even better baked instead of fried.
This recipe makes 24 wings. The sauce consists of butter, garlic, fresh parsley, and Parmesan cheese. The secret to this recipe tasting like something Guy Fieri would make is to buy high-quality, freshly grated Parmesan cheese instead of the stuff in a can.
Honey BBQ Chicken Wings
This recipe for Honey BBQ Chicken Wings will become your go-to recipe for every event. You don't need a ton of ingredients, and they'll be ready in an hour. The ingredients to make sauce for 20 wings are:
1 cup flour
1 teaspoon chili powder
1 teaspoon kosher salt
1 teaspoon black pepper, freshly ground
1 teaspoon paprika
1 teaspoon garlic powder
20 chicken wings, or drumettes
1 cup BBQ sauce
½ cup honey
Cajun Baked Chicken Wings
This Yummly recipe for Cajun Baked Chicken Wings features a homemade blend of Cajun spices that coats oven-baked wings. The result is a flavor that's a little bit smoky and a little bit sweet. There's also a little bit of heat.
The ingredients used in this Cajun seasoning are salt, paprika, dried thyme leaves, dried oregano, dried parsley, garlic powder, onion powder, cumin, cayenne pepper, brown sugar, and black pepper.
RELATED: Is Guy Fieri's Restaurant Empire In Trouble? Fans Are Concerned After Tex Wasabi's Closes Its Doors
You don't need Guy Fieri's commercial kitchen to make these Fried Chicken Wings
A well-cooked fried wing can happen at home. The key is temperature control. This recipe for Fried Chicken Wings will result in tender and juicy chicken wings with a crunchy exterior. And they'll taste great without any sauce.
For seasoning, you'll start with covering the wings in a spicy egg wash before dredging them in seasoned flour. You can also toss them in your favorite hot sauce, if you prefer.
Crispy Baked Chicken Wings
Yes, you can make crispy chicken wings in the oven! All you have to do is follow this recipe for Crispy Baked Chicken Wings, which calls for two special ingredients to achieve that crispy result – salt and baking powder.
You can choose to season these wings with some crushed black pepper. Or you can save the spicy kick for the homemade sauce, which includes Sriracha.
You will need a wire rack for baking these wings. It will also take a couple of hours to complete this recipe. But the results are absolutely mouthwatering.
RELATED: Guy Fieri Is Taking on Paula Deen With Dueling Restaurants in Branson
These Lemon Pepper Chicken Wings will have your guests calling you 'Guy Fieri'
This recipe for Lemon Pepper Chicken Wings is very easy, and it doesn't call for a ton of ingredients. All you'll need is 20 pieces of chicken wings (10 wings cut at the joint and tips removed), the juice of one lemon, three garlic cloves (minced), two tablespoons of flour, two tablespoons of lemon pepper, and freshly ground black pepper to taste.
To make this dish, start by putting the chicken wings, lemon juice, and garlic in a Ziplock bag and let it marinate for at least three hours. Next, drain the excess juice from the bag before adding the flour and lemon pepper.
Shake the bag to coat the wings. Then, place the wings in a single layer on a cookie sheet lined with parchment paper. Add some freshly ground black pepper to each wing before cooking them for 45 minutes at 400 degrees. Turn the wings midway through cooking.
Super Bowl LV airs Sunday, February 7 on CBS.