Guy Fieri Has Given Over $20M to Help Save Restaurants During the Pandemic
Guy Fieri's charitable side is shining during the pandemic, as the celebrity chef has donated millions to help the restaurant industry.
Guy Fieri might be one of the most hated celebrity chefs of all time. From his catchphrases that drive fans nuts to his questionable fashion tastes, Fieri has quite a few detractors. He might have just gotten quite a few restaurateurs to change their mind, however.
Fieri is well known for being brash and in your face, but in spite of his annoying quirks, he tries to help others when he can. That's why when ABC News reported Fieri's latest effort to help restaurants, no one was really surprised. 
Guy Fieri, Lord of Flavor Town
RLEATED: Guy Fieri Hates Watching Himself on TV — Here's Why He Does It Anyway
Restaurant work is hard, but Fieri seems to get a thrill from it. He's the host of Diner's, Drive-In's, and Dives, and drives around the country trying different types of food. Some of the dishes he's tried like grasshopper tacos and a platter covered with a pig's head have been less than appealing. The Pig Head Platter might sound extra disgusting, but they covered it with flowers so it at least looked somewhat appetizing.
When he's not driving around the country, Fieri spends a lot of time with his family. He's close to his wife Lori Fieri, and even shares the kitchen with her. He's also willing to take life advice from his dad, even though he's a grown man with kids of his own now.
Guy Fieri helped raise $22M for restaurants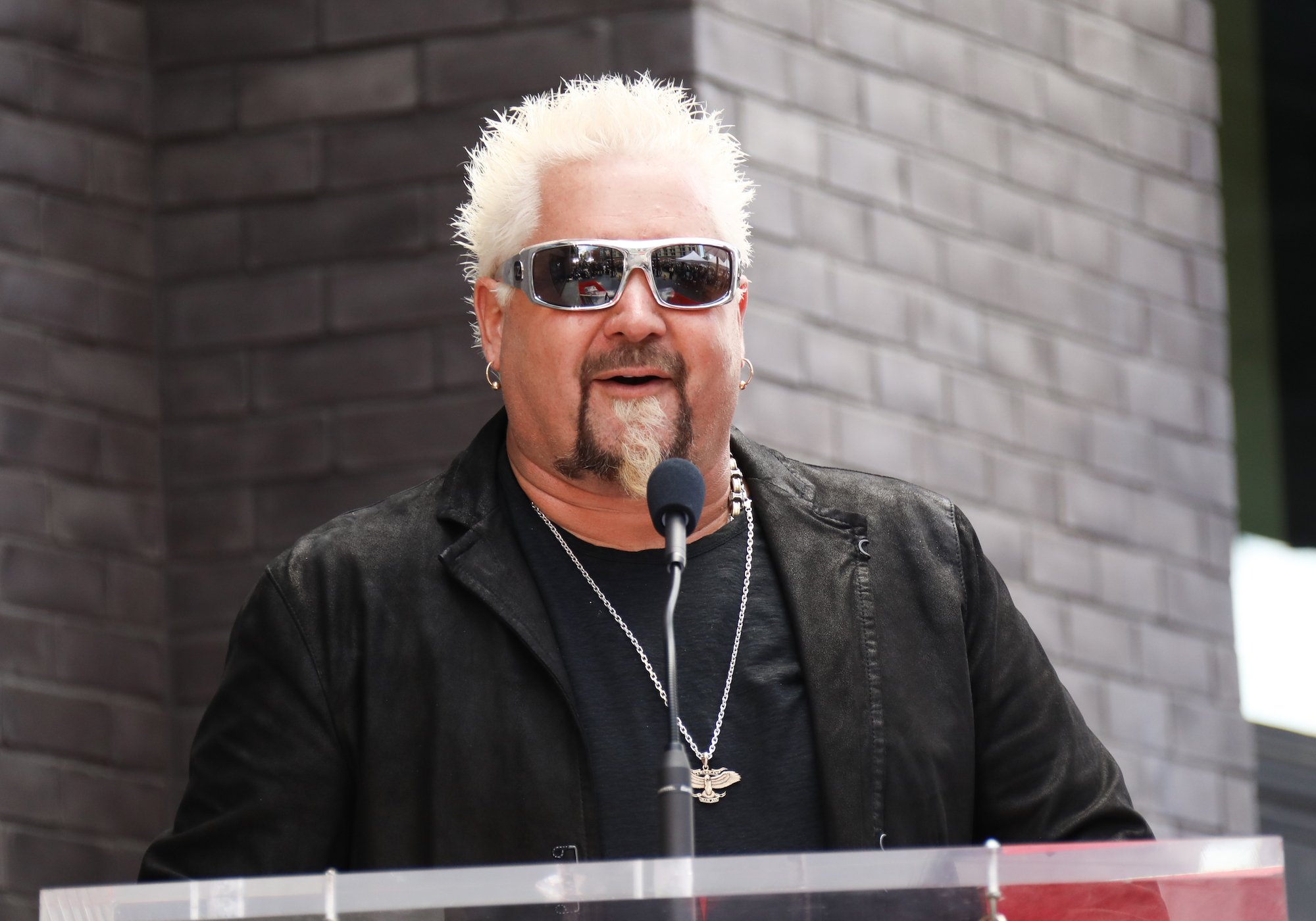 According to ABC News: "Fieri and other notable names within the restaurant industry — still reeling from the sudden economic impact and uncertainty of the pandemic — banded together with the National Restaurant Association's Educational Foundation (NRAEF) in April to provide grants for restaurant workers who are out of work."
There were lots of restaurants lining up for help. In fact, over 60,000 people applied for the grant. So far, roughly 20,000 have been approved. 
The money is being raised to not only help restaurants keep their doors open, but to help staff members who are unable to work. Staff such as dishwashers and servers who have been forgotten in the crisis will be able to keep their jobs until restaurants can open again.
While Fieri may have a reputation for being brash, those who know him when the camera reels stop running aren't very surprised that he's trying to give back.
Guy Fieri wasn't alone in helping raise the money
While Fieri might have been the main force behind raising all this money, he didn't do it alone. He reached out to several other notable companies to help raise this money.
Some of the companies include: Uber Eats, PepsiCo., TikTok, Netflix, Constellation Brands, Wingstop Restaurants Inc., Cargill, Ecolab, Moët Hennessy USA, Robin Hood Foundation, The Coca-Cola Company.
Since many of these companies are heavily involved in the restaurant business, such as PepsiCo. and The Coca-Cola Company, companies like Netflix have no skin in the game. That's why it's such a pleasant surprise to see Fieri and all these companies donating money so that restaurants can keep their doors open during Covid-19.
Fieri's new venture has also drawn out another celebrity who is even more famous than Fieri to help with his venture. Bill Murray faced off against Fieri in a Nacho challenge that was streamed live on Food Network's Facebook page on May 15.
Other celebrities such as chef Carla Hall, basketball legend Shaquille O'Neal, and actor Terry Crews joined Murray and Fieri, as well Homer Murray, Bill's son, and Hunter Fieri, Guy's son.
Murray didn't actually cook any nachos, as his son is the actual cook in the family. Instead, Murray called foul on the Fieris' anytime they used interesting ingredients. According to EW, the final showdown ended with Fieri winning the contest, but the restaurants who will now be able to stay open are the real winners.