Guy Fieri Helped the Restaurant Industry More Than Almost Anyone in 2020
No stranger to philanthropy, celebrity chef Guy Fieri has helped the restaurant industry more than almost anyone in 2020.
Saying 2020 was a difficult year would be an understatement for many people. The restaurant industry was one of many that were majorly affected by the new normal and stay-at-home orders.
However, one positive that the pandemic brought is how people came together to help each other during the hard and uncertain times. Celebrities have also been noted for their generosity during the pandemic. No stranger to philanthropy, Guy Fieri has helped the restaurant industry more than almost anyone in 2020. 
Recap of Guy Fieri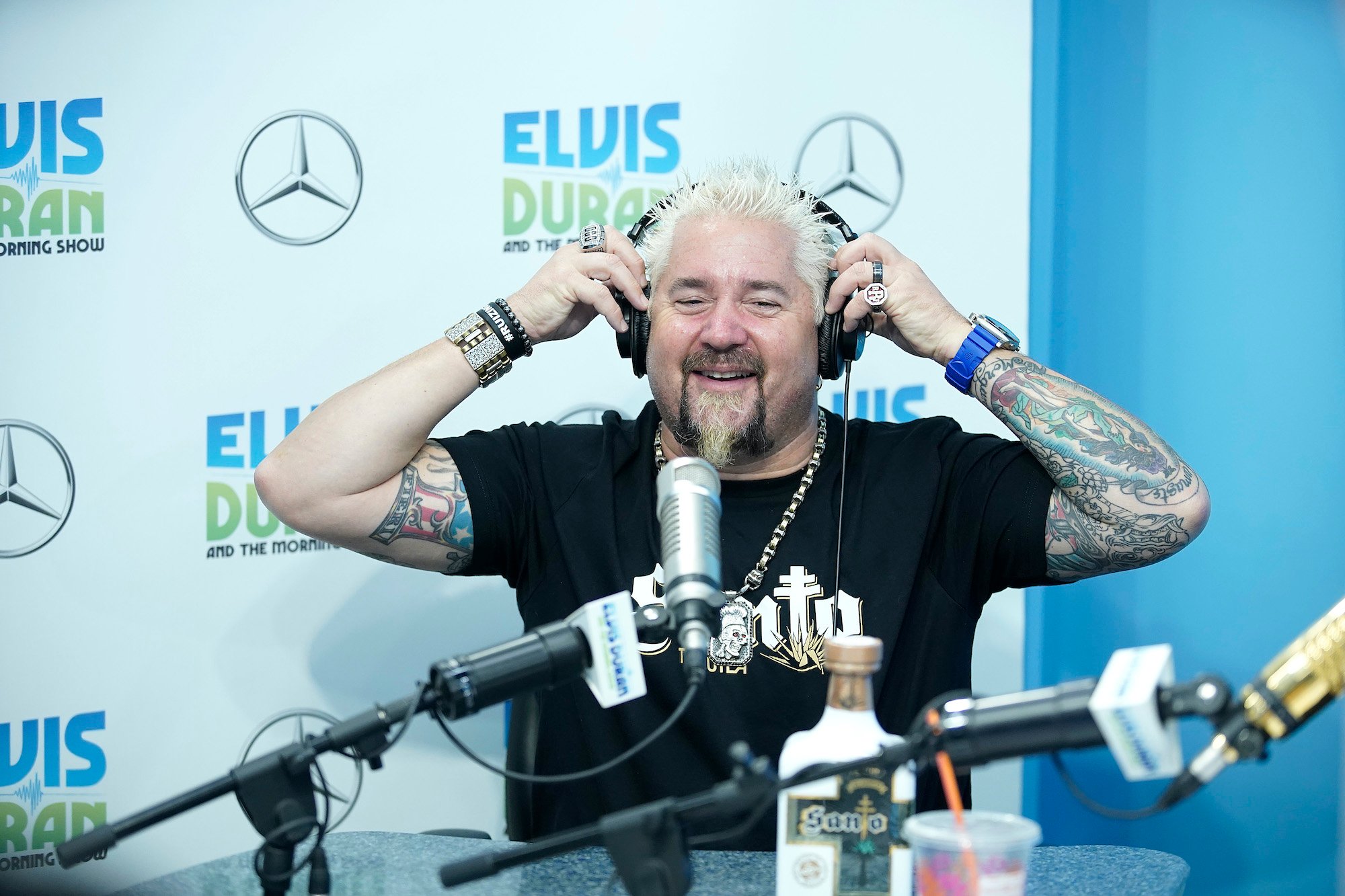 As a world-renowned chef and Food Network star, Guy Fieri has always been a foodie. His passion for cooking began at a young age when his father built a bicycle cart that Fieri used to sell soft pretzels. Fieri has worked in the restaurant industry almost his entire life, early on as a dishwasher until he could afford to study culinary arts in France.
During his time abroad, his culinary skills and knowledge of international flavors grew greatly. He returned to the United States after his international culinary lessons with a renowned talent. 
Fieri and his business partner, Steve Gruber, opened their first restaurant in 1996 and later opened a unique barbecue and California-style sushi fusion eatery in the early 2000s. Fieri's TV appearance on the Food Network in 2006 is what skyrocket the chef's career.
Since then, he has licensed restaurants in New York City, Las Vegas, and the Carnival Cruise fleet. In addition to Fieri's TV appearance on foodie shows, he was also the host of the original Minute to Win It game show that aired on NBC. 
How Fieri became a Food Network sensation
Fieri first appeared on the Food Network in the second season of The Next Food Network Star. Being crowned the winner in 2006, he was awarded a six-episode commitment for his own cooking show on the popular TV network. His series Guy's Big Bite was an instant hit.
This led to his second widely recognized series, Diners, Drive-ins and Dives. By mid-2010, Fieri was the face of the Food Network. Besides his several exclusive Food Network series, he has made numerous appearances on other cooking shows and cooking competition shows on the network. 
Fieri helping the restaurant industry in 2020
While Fieri has had many accomplishments in his career, one of his most rewarding is the ability to give back to others. When the pandemic hit, he knew he needed to help restaurant workers suffering financially because of COVID-19. Fieri started his Restaurant Employee Relief Fund to do just that.
He challenged major corporate sponsors to support his efforts to help unemployed and struggling hospitality employees during uncertain times. According to Newsweek, a representative with The National Restaurant Association Educational Foundation revealed that Fieri and his relief fund raised $21.5 million between March and August 2020.
The article talked about how "Fieri's philanthropic efforts to help hurting hospitality workers in the past seven weeks has prompted many to highlight Congress' failure to pass any major pandemic relief in the past seven months." 
To shed some light on the challenges restaurateurs faced amid the pandemic, Fieri worked as an executive producer for a documentary set to be released by the Food Network. The documentary is appropriately titled Restaurant Hustle 2020. 
Fieri's other acts of kindness 
The creation of his relief fund for restaurant workers is not the first time Fieri has shown his generosity.
While many people may label him as the most hated celebrity chef of all time, no one can deny his dedication to lend a helping hand. Especially in 2020, his acts of kindness were the hope restaurant workers needed during the struggling times.