Guy Fieri Just Inked a 3-Year Food Network Deal and Will Likely Make a Pile of Cash
Super celebrity chef Guy Fieri has been with the Food Network for 15 years injecting his own brand of cool into original programs including Guy's Grocery Games and Diners, Drive-Ins, and Dives.
The frosty-haired television personality has become synonymous with the food channel, his presence seemingly constant in blocks of programming – and his fans love it.
So what's Fieri likely to earn for an additional three years on Food Network?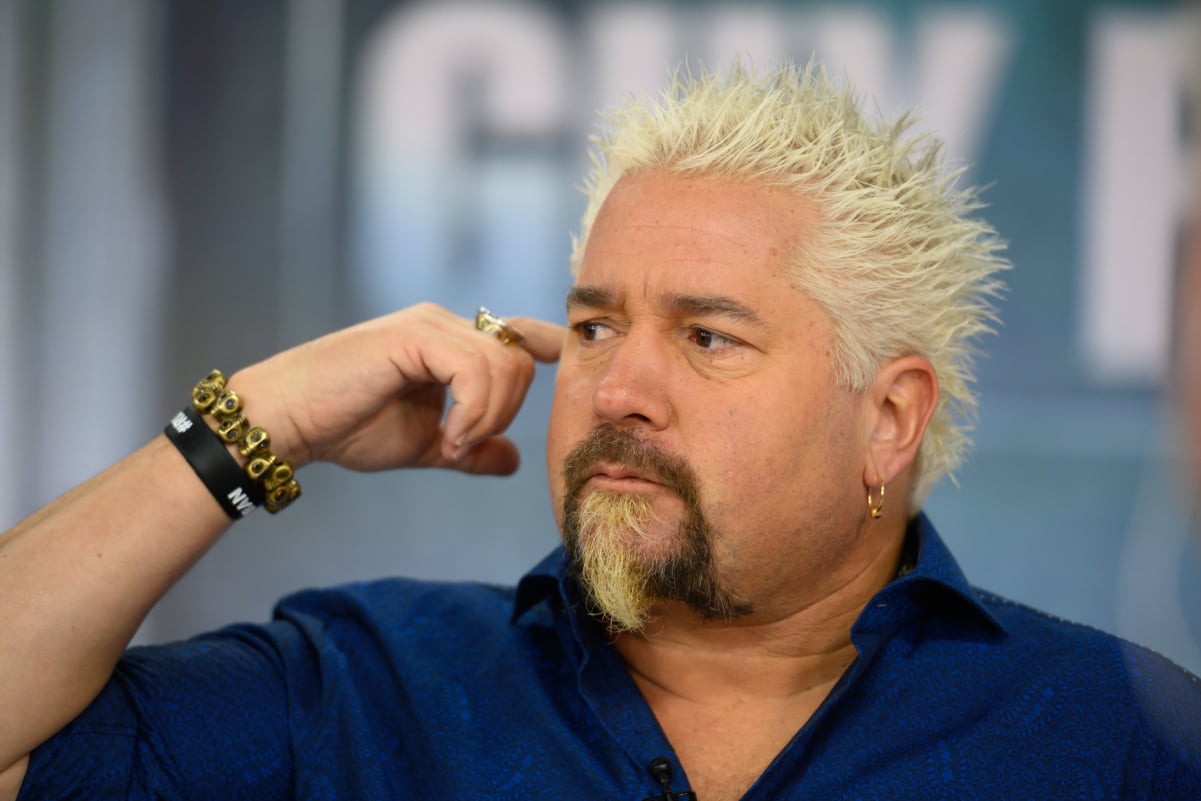 Fieri has been a superstar for the restaurant industry during the pandemic
When Fieri heard in 2020 that the National Restaurant Association Educational Foundation (NRAEF) had announced a relief fund for unemployed restaurant workers, he put his full effort into raising money.
"Guy heard we were forming a relief fund and wanted to partner with us," Rob Gifford, President of the NRAEF told Today at that time. "He's been a fantastic partner since he's so passionate about the project."
Fieri said in a statement at that time, "I've . . . spent the better part of the last 15 years traveling this great country meeting other folks who've dedicated their lives to this business . . . they are the hardest working, most real deal workers you've ever met … the heartbeats of their communities."
By the end of 2020, it had been reported by Newsweek that Fieri helped raise an incredible $21.5 million on behalf of restaurant workers between March and August 2020.
Guy Fieri doesn't like to watch himself on TV
Fieri got his big break on the Food Network show, The Next Food Network Star. He won season 2 of the contest and has not only become part of the channel's brand; he's something of a pop cultural icon.
He began by hosting his own program, Guy's Big Bite, then moved on to Guy Fieri's Rockin' the Kitchen, and Diners, Drive-Ins and Dives. Then came Guy Off the Hook, Ultimate Recipe Showdown, Tailgate Warriors, Celebrity Cook-Off, Guy's Ranch Feast, and Guy's Grocery Games.
Fieri told Thrillist: "I don't like to watch my shows, and nobody likes to watch himself on TV. But I watch it. I watch it with a pad of paper and sit there and take notes. Am I doing too much of this? [Doing] too much of that? Am I not giving this person enough time? Just always evaluating."
Fieri's expectedly lucrative 3-year Food Network deal
And now, the Ohio-born Fieri has come an even longer way from his 2006 Food Network Star win. After 15 years with his home network, he's been signed to a new three-year deal.
"Guy Fieri infuses his unmatched energy and passion into every show he makes," Food Network president Courtney White said in a statement. "He is truly one-of-a-kind, adored globally for his own love of food and his deep appreciation for the people behind the restaurant scenes. I am beyond thrilled to be able to continue this extraordinary, creative partnership."
As for the chef himself, here's what he had to say of his deal with the Discovery-owned network: "Food Network is my home and I'm stoked to continue the partnership with the entire Discovery family. I can't wait for everyone to see what we're cookin' up next."
As far as how much Fieri is getting for his new deal, those details have not been made public. But it's safe to say that the Hollywood Walk of Fame honoree, who has a net worth of $25 million, will be raking in even more cabbage.