Guy Fieri Once Called Roasted Chicken '1 of the Greatest Things You Can Have in Barbecue' — Here's How He Cooks It
Want an express ticket to Flavortown? Roast a chicken on the barbecue. Guy Fieri loves switching up his typical barbecue menu with roasted chicken. Here's how the Mayor of Flavortown does it. 
Guy Fieri likes to change up his barbecue menu with chicken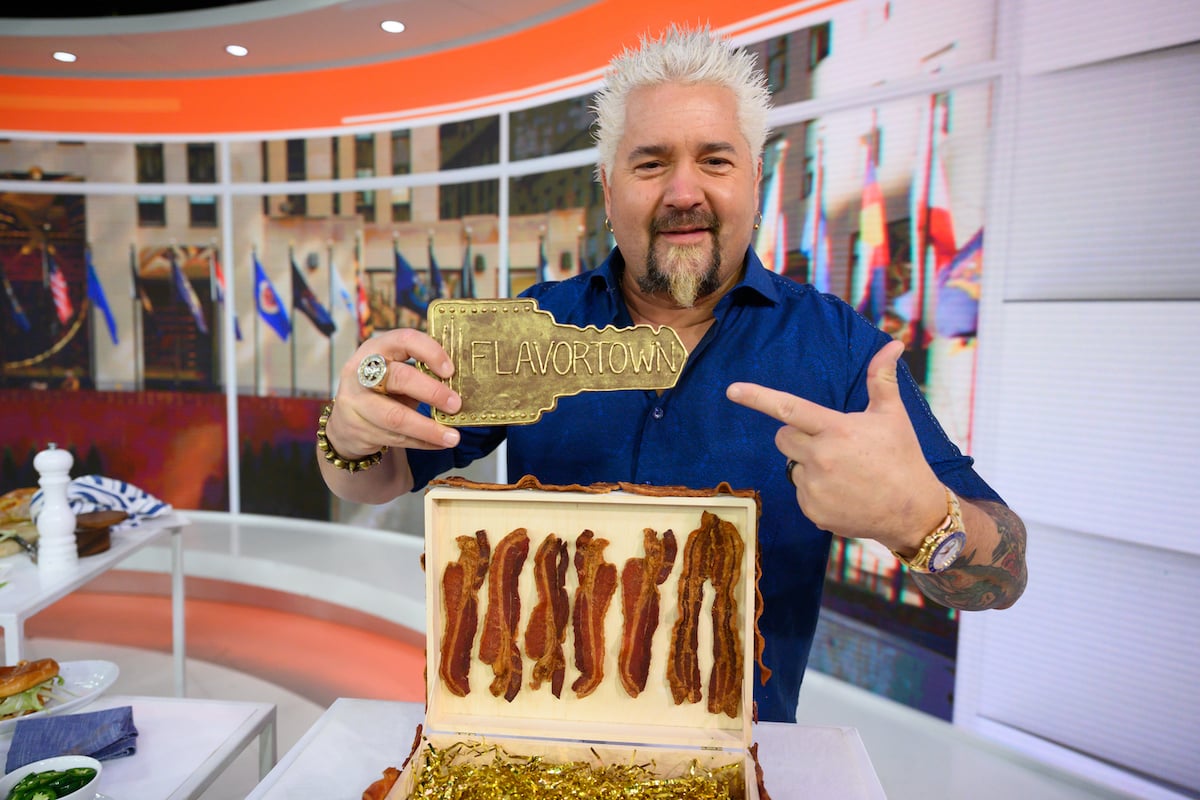 RELATED: Guy Fieri's Least Favorite Grocery Shopping Trend Reached New Heights in 2020
Sure, the Food Network star likes to barbecue classics — think: slabs of ribs and pulled pork — but he does switch up occasionally. His choice? Chicken. Fieri called it "one of the greatest things you can have in barbecue," during a 2018 interview with UsWeekly. 
Keep in mind the cookbook author's tips for barbecuing still apply. That means cooking the chicken low and slow.
"Barbecue is cooking a slower temperature with a seasoning, a dry rub, and then letting the meat get really worked by the heat and break itself down," Fieri said. "Grilling is another thing, that's where we're going hot and fast and searing the meat."
The 'Diners, Drive-Ins, and Dives' host recommends making a simple chicken brine before barbecuing
What does Fieri do when he's barbecuing a roast chicken? What he often does with other meats, make a brine.
"You take the chicken and you give it a nice brine," the Guy's Grocery Games host said.
He recommends a simple chicken brine made of "equal parts of salt and sugar, a little bay leaf, and some peppercorns and chili flakes." Also throw in "some thyme and some garlic and you brine that chicken."
Fieri explained it doesn't require many ingredients because the whole chicken's being barbecued.
"The beautiful thing about it is that when you're cooking something and you're getting the bone, the fat, the skin, all of the pieces coming together, that's what's all adding that really deep rich flavor to that barbecue," he said.
The Mayor of Flavortown likes to make sandwiches with roasted chicken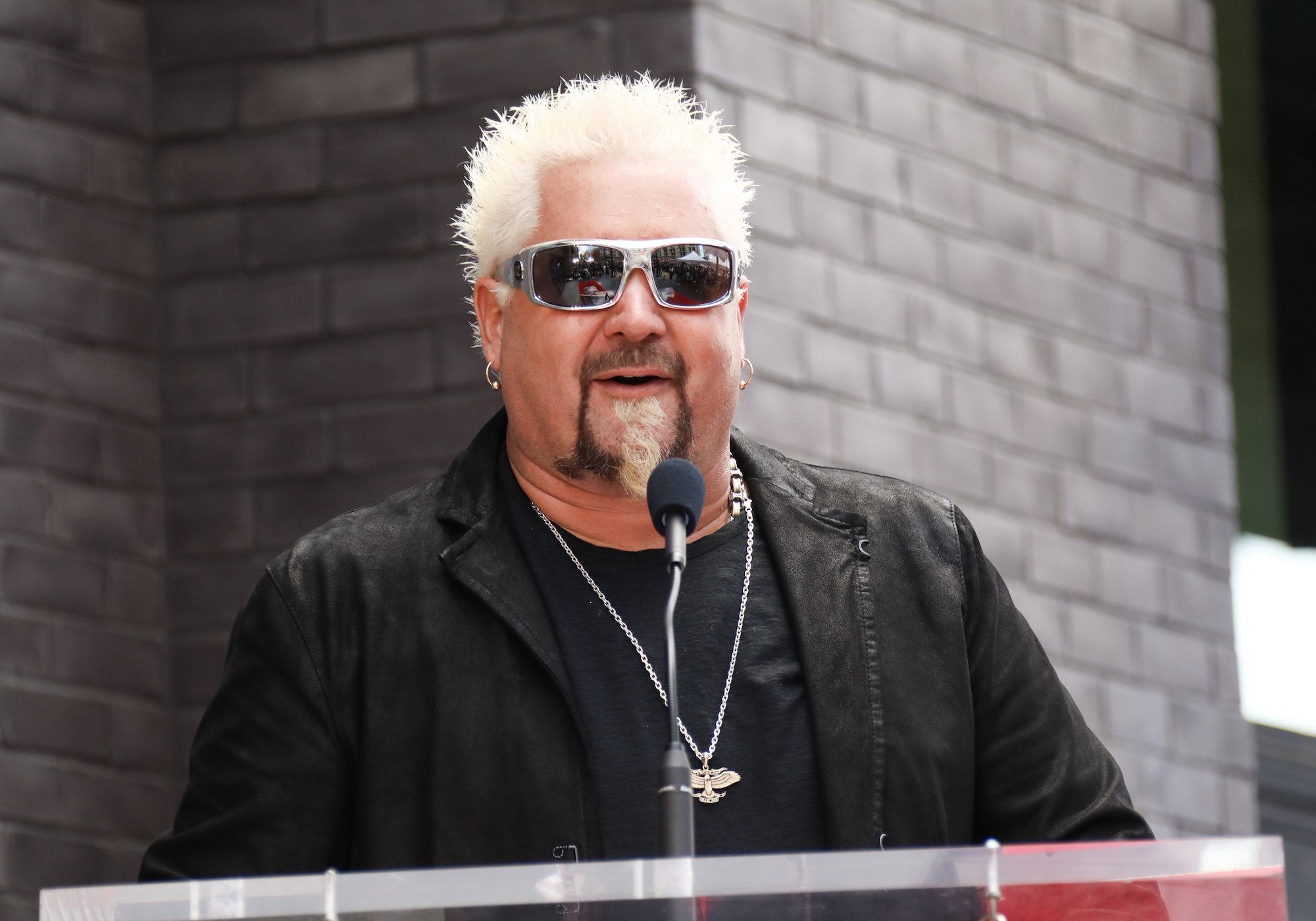 RELATED: Guy Fieri Once Admitted To 'Always' Getting 'Busted' by His Wife for Buying Too Much of 1 Pantry Staple
Once the chicken's done on the barbecue serve it as is. Or do what Fieri does and make chicken sandwiches.
"Take that roast chicken and pull it fresh from the chicken and mix some white meat and dark meat," he said. "Throw it on a garlic bread toasted baguette and hit it with a little bit of your favorite hot sauce — Frank's, or Durkee's or whatever it might be — and a little blue cheese dressing."
"You get all of your crunch out of the toasting of the bread and don't have to worry about it being the fried chicken element," he added. "You really get to taste the chicken."
Fieri has barbecued chicken wing recipes too
Not ready to barbecue a roasted chicken? Start with one of the many chicken wing recipes from Fieri. There's a flavor for everyone.
Go classic with honey barbecue chicken wings. Mix things up with garlic parmesan chicken wings. Or get spicy with cajun baked chicken wings. Not a fan of chicken wings? Make Fieri's fan-favorite chicken salad or chicken alfredo.
Whatever the flavor, whatever the dish, be sure to keep in mind Fieri's tip about temperature when firing up the barbecue.