Guy Fieri Has 1 Secret Trick For Creating the Best Nachos Ever
Guy Fieri might be best known as the host of Food Network's Diners, Drive-Ins, and Dives, but he also has some serious cooking skills of his own. Fieri has several additional Food Network shows, including Guy's Big Bite, where he cooks hearty, flavorful meals, from barbecue dishes to creamy pasta.
Fieri has come up with plenty of tricks throughout his culinary career — and he holds one secret to preparing the perfect nachos.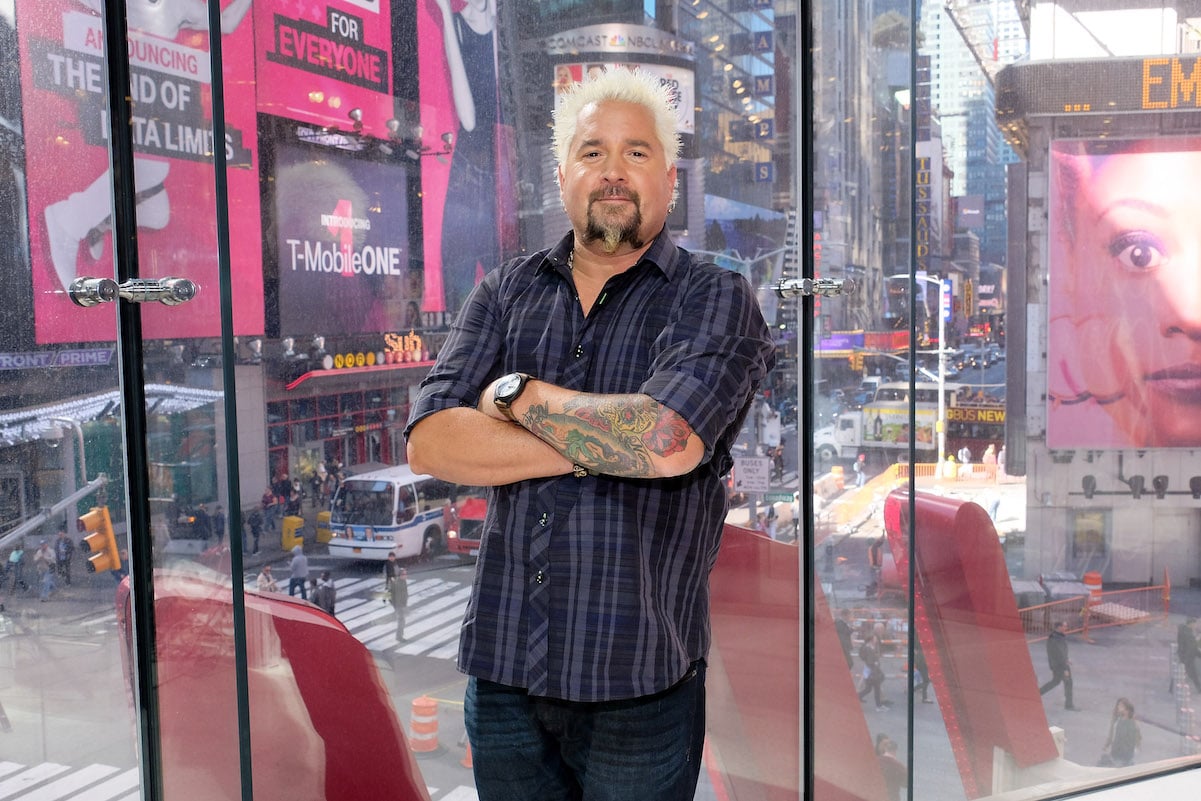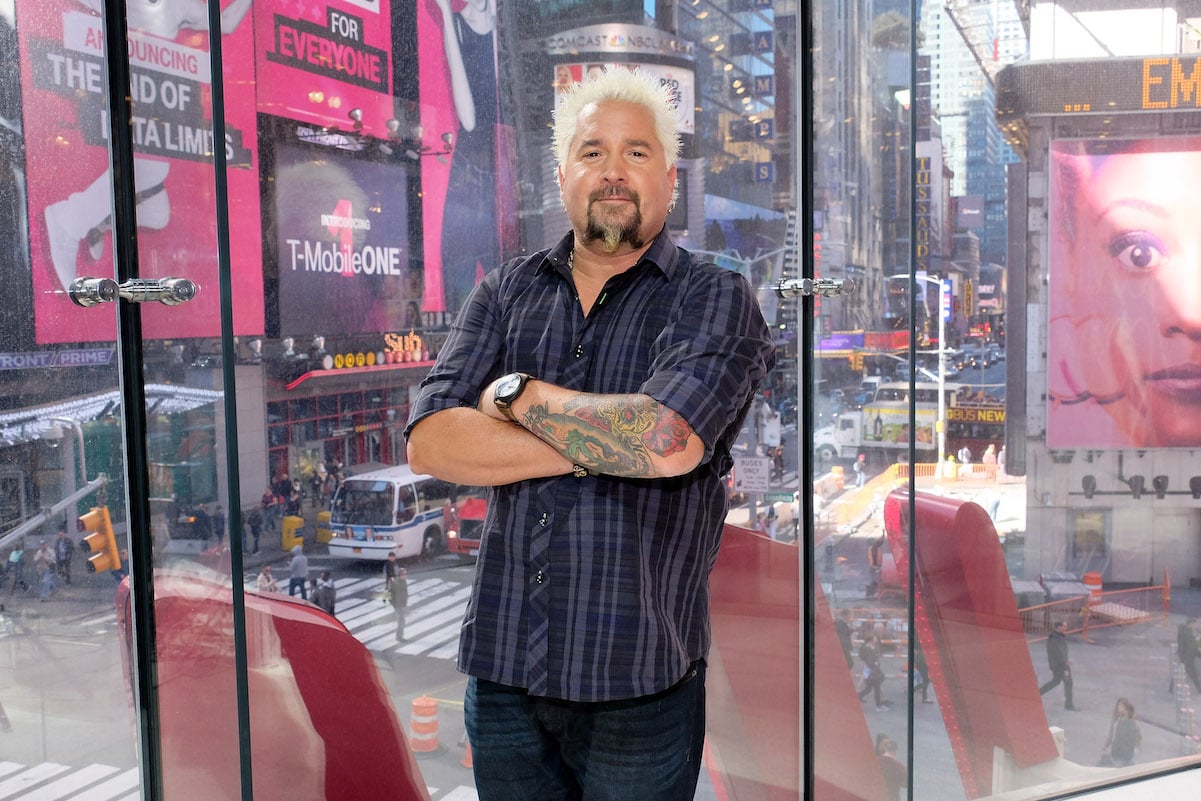 Guy Fieri has built a brand around his personality and style
Fieri first appeared on Food Network back in 2006 when he competed on The Next Food Network Star. Fieri won the competition, proving that he not only had the cooking skill but also the personality to be a television star. From there, his first show, Guy's Big Bite, was broadcast on the channel, and it eventually led to something bigger. Producers reached out to Fieri about potentially hosting a show that traveled around the U.S. to discover the best restaurants — and so Diners, Drive-Ins, and Dives, otherwise known as Triple D, was born.
Fieri's personality sold the show, and his frequent flame shirts, sunglasses, and positive attitude became part of his signature style. The look was completed with his bleached hair — a unique feature that only helped expand his massive fan base.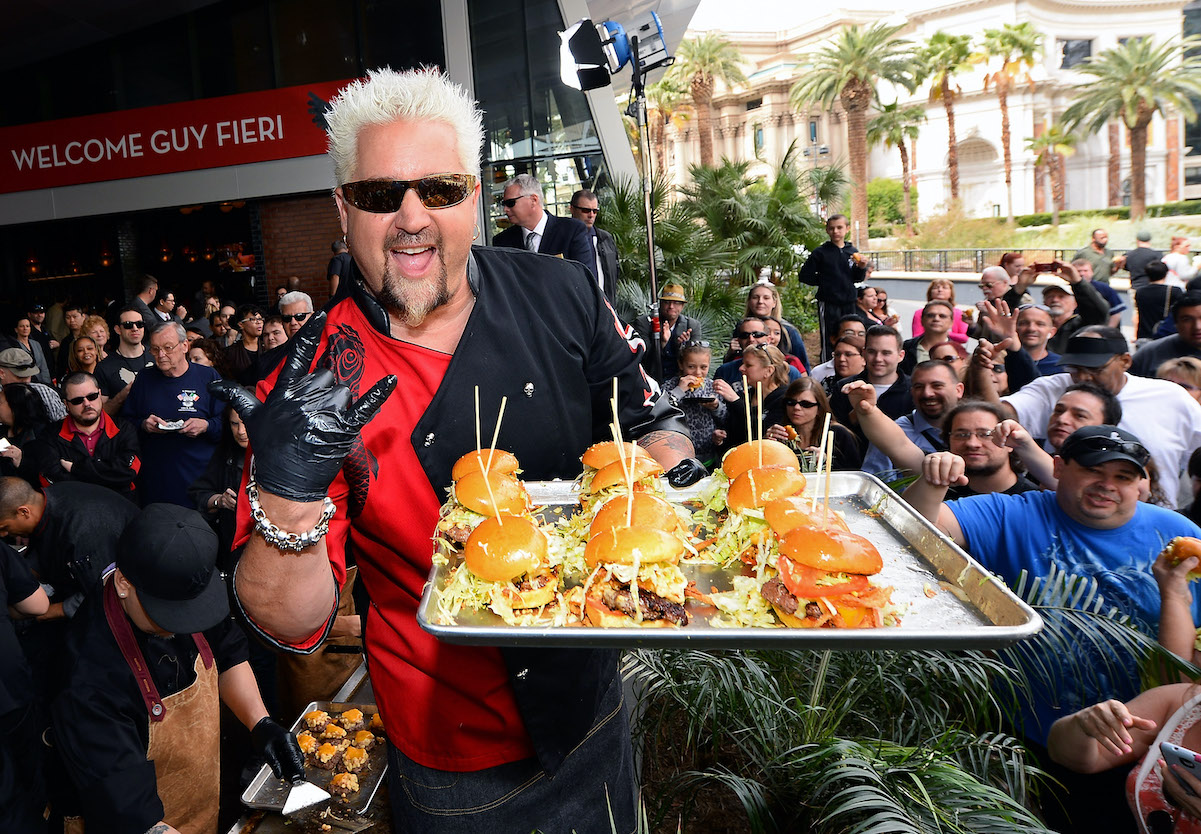 Guy Fieri has 1 secret trick for the greatest nachos
Although Triple D is arguably Fieri's most famous show, he does his own cooking on Guy's Big Bite and hosts his chef friends on Guy's Ranch Kitchen. And in episodes of the former, Fieri has made it clear that he loves putting together serious nachos displays. His trash can nachos have become somewhat of a signature dish (find the recipe on Food Network's website), though his one easy trick for the best nachos isn't what you'd expect.
The real secret? Don't use tortilla chips. Fieri noted in an episode of Guy's Big Bite that, for real-deal nachos, standard tortilla chips just won't do the trick. They're too flimsy. Instead, Fieri recommends frying up some fresh pita, cut into triangles. The oil creates a crisp exterior and soft interior, giving the pita the perfect texture. Not only does fried pita taste amazing, but it also makes for a much sturdier nacho.
Fieri's "Guy-talian" nachos take a different kind of chip: Wonton wrappers. Fieri fries up the wontons as another sturdy replacement for a typical tortilla chip.
Guy Fieri's son, Hunter, appears to be following in his rad dad's footsteps
Fieri has certainly made a name for himself in the food industry, and now that his kids are growing up, his older son, Hunter Fieri, seems to be following closely in his father's footsteps. Growing up, Hunter made a few appearances on Triple D, but once the pandemic hit, he became a more prominent figure in Fieri's shows.
In 2020, Triple D started temporarily filming at Fieri's house, and Hunter was often along for the ride, helping his dad cook. Hunter has also posted photos to his Instagram account on the set of new episodes, suggesting he could be on his way to carving out an even more permanent spot on the show.