Guy Fieri: So Why Exactly Does He Call His Sauce 'Donkey Sauce?'
Guy Fieri is arguably the most famous chef alive. He's known for his hearty recipes, his larger-than life personality, his chain of restaurants and his highly acclaimed donkey sauce.
If Fieri's food has a signature ingredient, it's donkey sauce. Part of why it's so famous is it's name. How do you forget an name like donkey sauce? So, why does it have the name "donkey sauce?"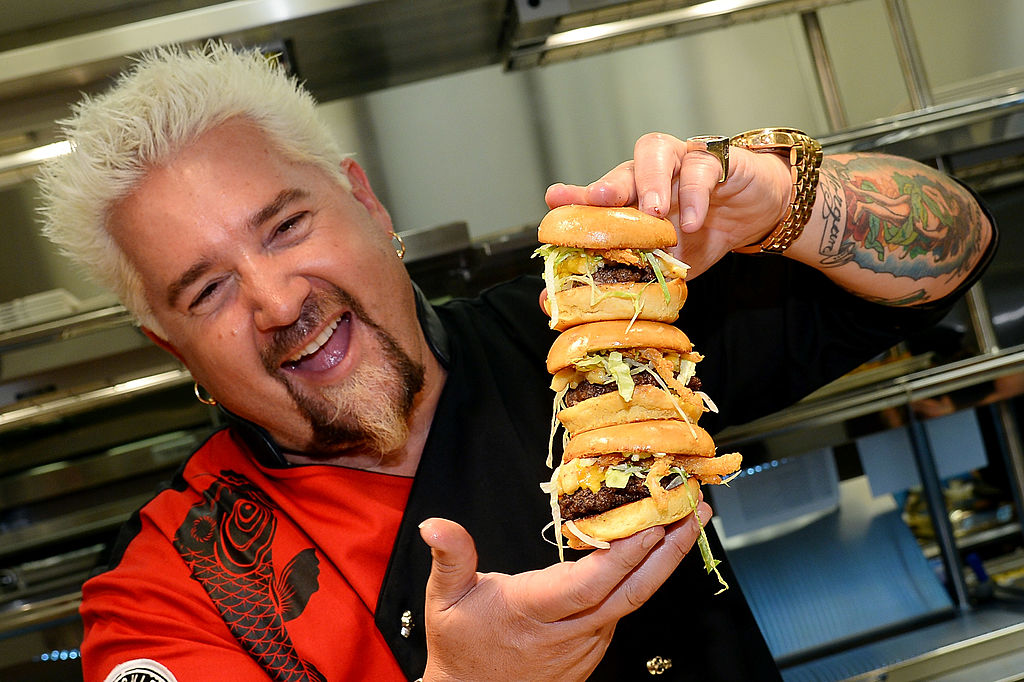 The history of donkey sauce
The name "donkey" sauce is a touch controversial. In 2012, Pete Wells of The New York Times wrote a scathing and widely circulated review of Fieri's restaurant in New York City. He seemed befuddled by the choice of the name "donkey sauce." He asked "when we hear the words Donkey Sauce, which part of the donkey are we supposed to think about?"
All of Fieri's patrons can take comfort in knowing the name of the sauce has nothing to do with donkey anatomy. Fieri once worked as in the kitchen on a Carnival Cruise. At one point while he was working that job, he told a chef he needed to put sauce on burgers. The chef asked why. Fieri said he would look like a "jack*ss" if he didn't put sauce on the burgers.
The chef's English wasn't great. He asked Fieri what a the word "jack*ss" means. Fieri explained a jack*ss is a donkey. The chef responded "Oh, so it's donkey sauce."
Why did Guy Fieri use the name 'donkey sauce?'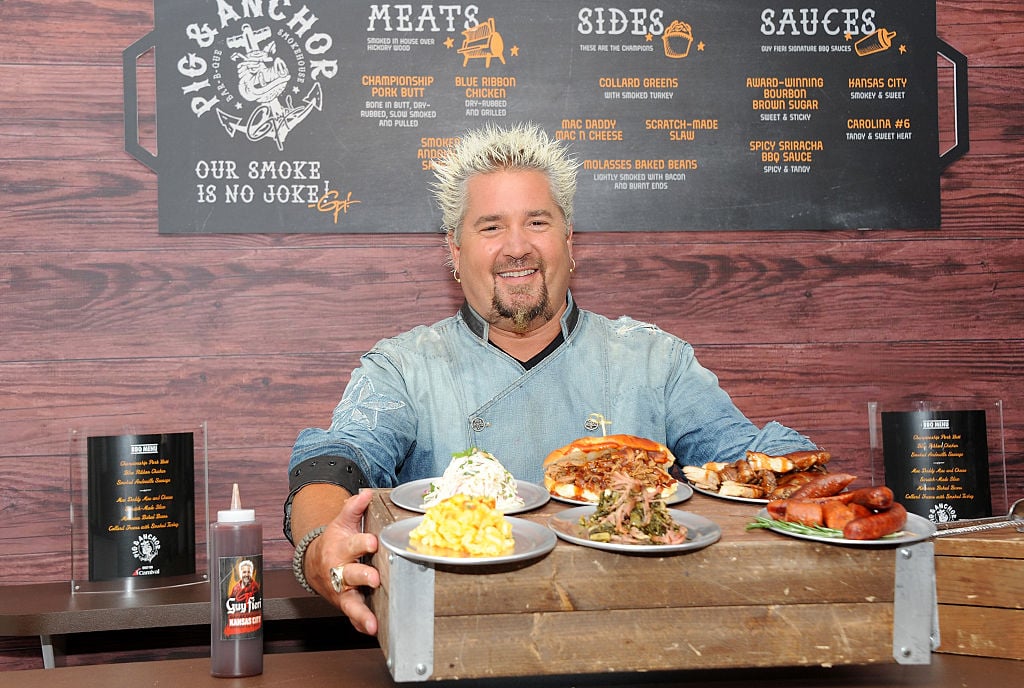 Fieri appropriated the name for one of his own sauces. He decided on the name partially because he likes to make fun of his own creation. Who would have guessed an offhand comment would have inspired one of Fieri's signature creations?
Of course some people don't like the name even though we know now there's really nothing donkey-related about the sauce. Fieri has a famous sense of humor and he's joked about the sauce's name. He figured if he just called the sauce "aioli" it might be a little "sexier." Maybe the sauce would be "sexier" with a different, more conventional name, but it certainly wouldn't be as memorable!
Guy Fieri has a knack for donkey-related names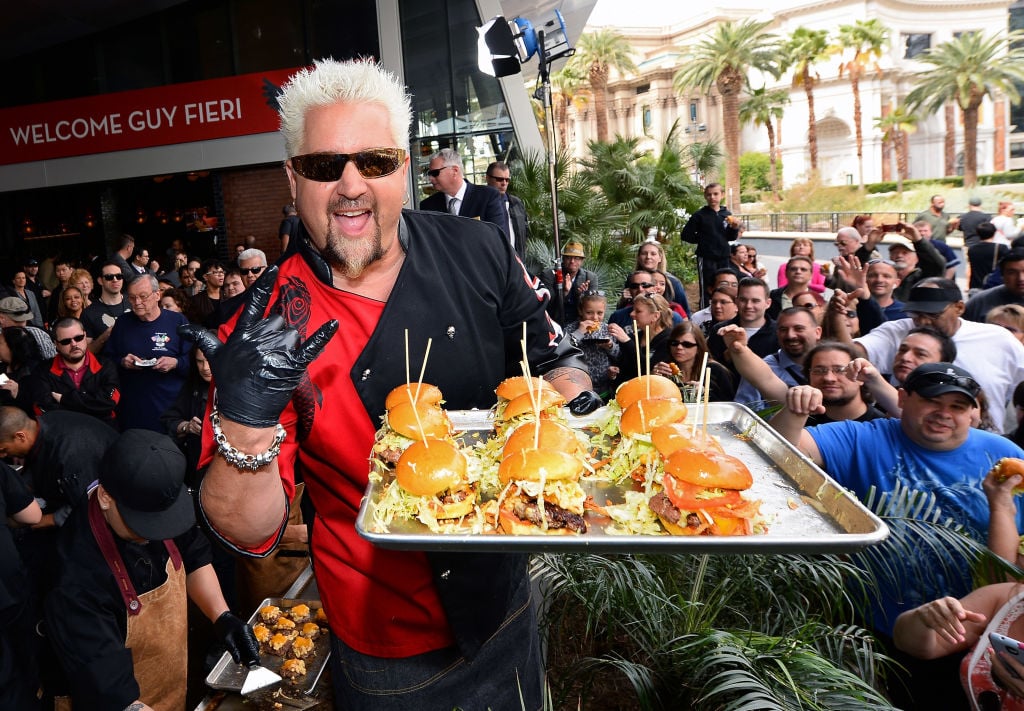 Fieri seems to have a knack for interesting, donkey-related names. He has a restaurant named El Burro Borracho. The restaurant's name translates to "The Drunk Donkey.
That's a bizarre name for a restaurant. How did the restaurant's name go over? Fieri explained "Caesars Entertainment asked me to do a restaurant in Laughlin. They then asked what he wanted to name it.
He told the people at Caesars Entertainment his idea and they asked what the name meant. After he told them it meant "The Drunk Donkey," "They looked at me for a minute and said they loved it." That name seems to have inspired less controversy than "donkey sauce!"