Guy Fieri's $200K Lamborghini Heist Started With Rooftop Rappelling and Ended With Life in Prison
One of the most popular celebrity chefs in the world, Guy Fieri isn't well-known for the same reason that other chefs are. Sure, he can cook up some good food, but unlike other chefs, he likes doing some weird stuff in the kitchen. While this has made him the type of celebrity that some people will love and others will hate, it's what Fieri likes to do and it seems to be working. Not only is he a host on a show on Food Network, but he also owns many restaurants, and he's also the 'Mayor of Flavortown.' All of those things sound fun and exciting, but the most thrilling thing to happen to Guy Fieri might be that time his Lamborghini got stolen.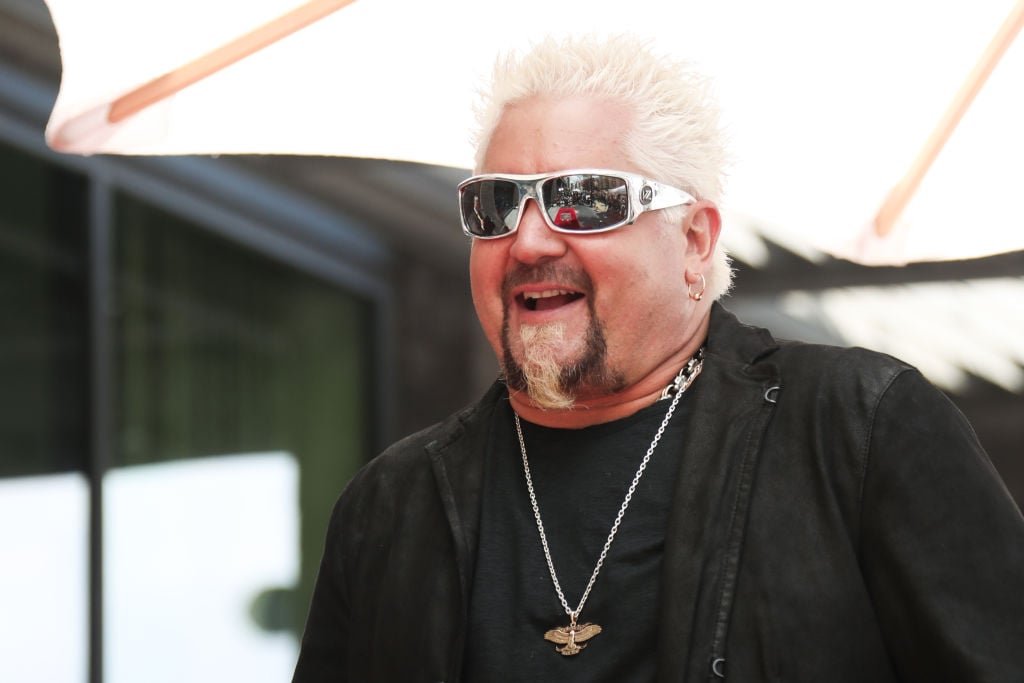 The cars in Guy Fieri's garage
Other than that Lambo, Fieri is actually a pretty big car collector. As Drive Tribe mentioned, he owns many classic American cars, such as a 1968 Pontiac Firebird and a 1967 Chevy Camaro. He's been able to collect these cars because of how successful he's been.
Partially due to his successful TV shows, and partially due to his restaurants, Fieri has a net worth of about $8.5 million. That said, with all that money in his bank account, there was probably no way that he could've prevented the theft of his Lamborghini from happening.
The daring Lambo heist
In 2011, while filming an episode of 'Triple D' in Chicago, Fieri's bright yellow 2008 Lamborghini Gallardo was being serviced at a San Francisco dealership. This car was valued at $200,000, so it wasn't long before it got targeted by thieves. In this case, though, it was just one thief, and he was only 16 years old. 
Max Wade, the thief, rappelled down the building, found Fieri's Lambo, cracked its window, disabled the alarm, and then drove it out of the dealership. This was all caught on camera, and even though people spotted Fieri's custom car driving down the Golden Gate Bridge, the cops couldn't catch Wade for a year. 
In fact, Wade even took the stolen Lambo Gallardo out on joyrides, and some of Fieri's friends reported seeing it pass them by. Sometimes they'd call Fieri, but he'd dismiss those reports. Wade wasn't caught during these joyrides, either. Instead, he was busted for a different crime. The police ended up finding Fieri's Lambo in Wade's storage locker. When Fieri was told about these joyrides being real, he said, according to Eater, "Brave kid."
The conclusion of this wild ride
In 2013, Fieri was called up to the stand to testify against Wade. While Fieri's stolen Lambo was a major aspect of the case, that wasn't the only crime that Wade had committed. In fact, at the end of the trial, he got sentenced to life in prison for attempting to murder his acquaintances.
It also wasn't a happy ending for Fieri's car. It was also reported that Fieri's insurance company took his car after the trial ended. That said, since his Lambo had been stolen for over a year, this was probably the best thing that could've happened to it. When the trial ended though, Fieri's real personality shined as bright as the yellow paint on his Lambo did. 
Fieri told reporters waiting outside the courtroom, "There are other facets to [this case] that are far more important than my car." With this saga out of the way, the 'Diners, Drive-ins, and Dives' host continues to make the most out of his life by doing what he does best, and that's having fun.