Guy Fieri's Least Favorite Grocery Shopping Trend Reached New Heights in 2020
As the host of Guy's Grocery Games, it's no surprise Guy Fieri loves shopping for food. But there's one grocery shopping trend the Food Network star doesn't think is dynamite.
Guy Fieri once admitted he doesn't like shopping for groceries online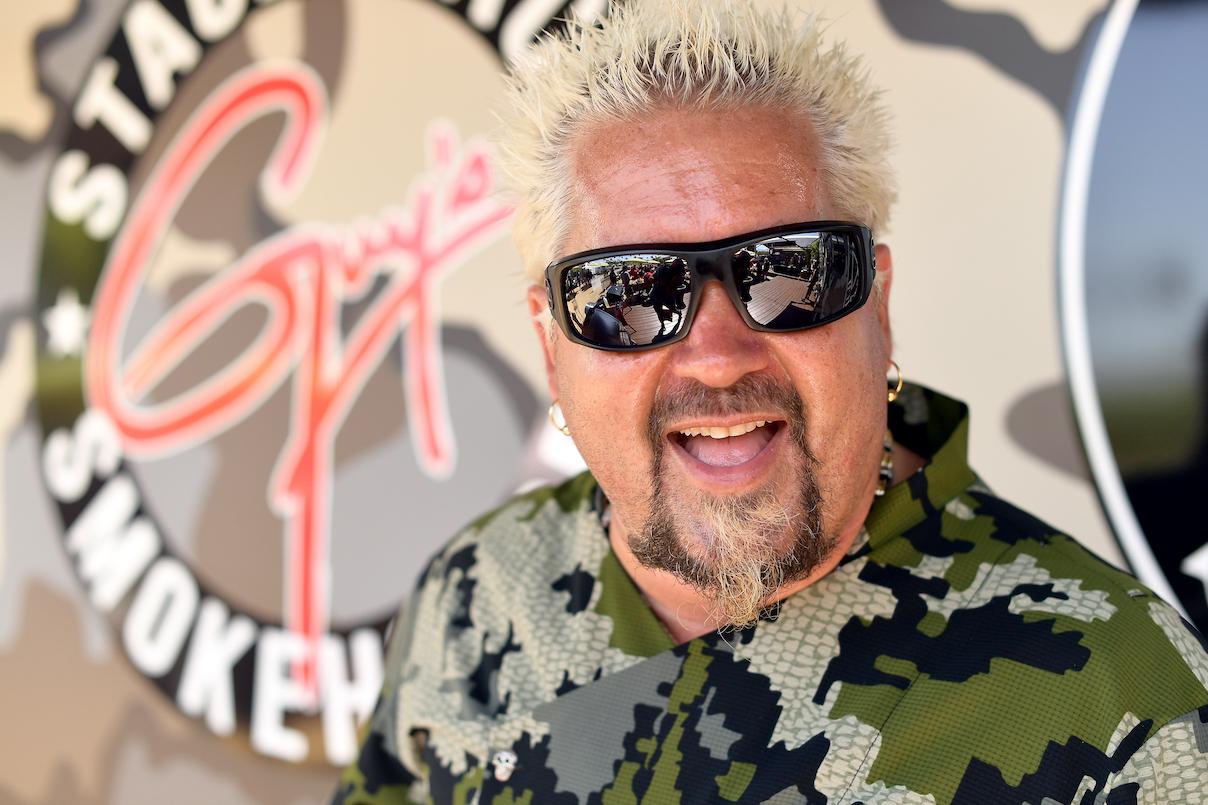 RELATED: Guy Fieri's Least Favorite Foods Might Be Your Least Favorite Too
Asked by Food Network's FN Dish about the "future of grocery shopping" in 2015, namely self-checkout and online ordering, Fieri admitted he's not enthusiastic about buying groceries online. The restauranteur and celebrity chef went so far as to say he'll probably never like online ordering.
"I don't think I will ever be a fan of online ordering. I can't buy things on the Internet. I'm the worst at trying to buy things on the Internet," he said. "And then I wait with worry and anticipation of what's coming, especially when it comes to food."
He continued, saying he wants to have more of a sensory experience when it comes to grocery shopping.
"I want to smell those oranges, I want to see those bananas, I want to feel, I want to look at those beets. I want to see the asparagus," he said. "I know the picture, but you're not going to send me that exact asparagus. You're going to send me those pencil ones. I don't want those pencil ones. I want the medium to large."
Fieri added that while some people may have success with online grocery shopping it's just not for him
"I think it works for some folks, but in my style, in my food, in my way, in my desires [it doesn't]," he said, saying that when given the option he prefers to shop the day of to get the freshest ingredients.
2020 saw a massive spike in online ordering because of the coronavirus. And some people may continue to get their groceries delivered straight to their homes but given Fieri's 2015 comments, he'll be returning to his regular grocery store visits as soon as possible.
RELATED: 'Diners, Drive-Ins, and Dives': All the Rules Restaurants Must Follow on Guy Fieri's Hit Food Network Show
The Food Network star plans for fan interactions at the grocery store
The longtime host of Diners, Drive-Ins, and Dives doesn't let his fame keep him from visiting his local market. Fieri still goes to the grocery store but he budgets his time accordingly.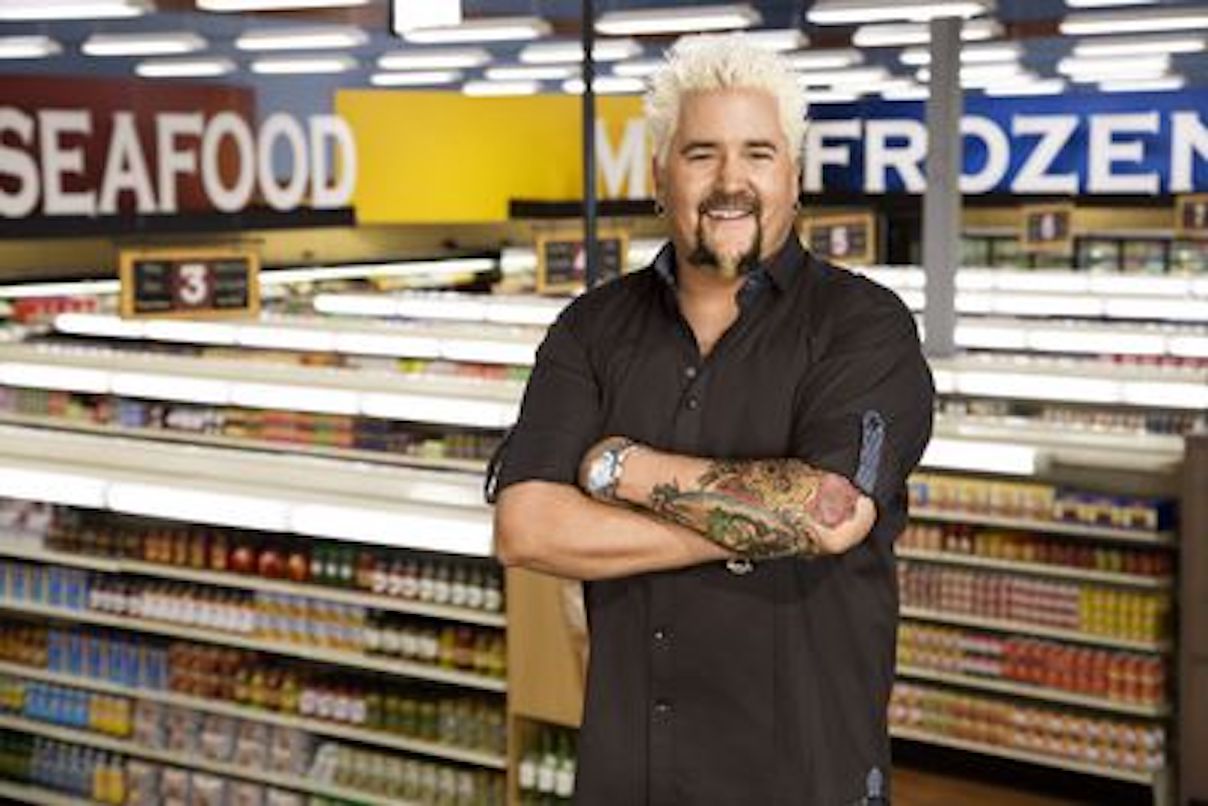 That means embracing his celebrity status and answering fans' questions. Asked whether or not he wears a disguise to the store, Fieri says he plans for about an hour of talk with fans whenever he goes grocery shopping.
"Where will you find bees? At a beehive. Where will you find Food Network fans? At the grocery store. So I don't really wear any disguise," he said. "I just account for an extra 45 minutes when I go to the store, because I answer more questions and talk about more recipes, but I also love it."
Guy Fieri has his own market on 'Guy's Grocery Games'
Fieri films Guy's Grocery Games, or Triple G to fans, in Flavortown Market. A nod to the chef's famous catchphrase, he might describe the store as "off the hook." Stocked with all sorts of products and ingredients, it's ready for contestants to dash through the aisles and fill up their carts.
The market is actually inside a 15,000 square-foot warehouse in Santa Rosa, California. All of the food is, in fact, real. It's all cataloged by people working on the show and when it's time, any food that's not used is sent to local food banks.
Watch Guy's Grocery Games on Hulu.