'Guy's Grocery Games' Host Guy Fieri Reveals 1 Common Mistake Most Contestants Make
Guy's Grocery Games on Food Network isn't your average reality cooking show. It combines the fun personality of Guy Fieri, who got famous on Diners, Drive-Ins, and Dives, with the excitement of the retro favorite Supermarket Sweep.
During the competition show, chefs compete to craft gourmet meals using ingredients they find at the grocery star. Guy's Grocery Games (also called Triple G) fans enjoy how the series feels relatable. But host Fieri pointed out one common error contestants keep making over and over.
The DDD alum says aspiring winners have a much better shot if they avoid these common errors.
Guy Fieri knows how to test chefs on Guy's Grocery Games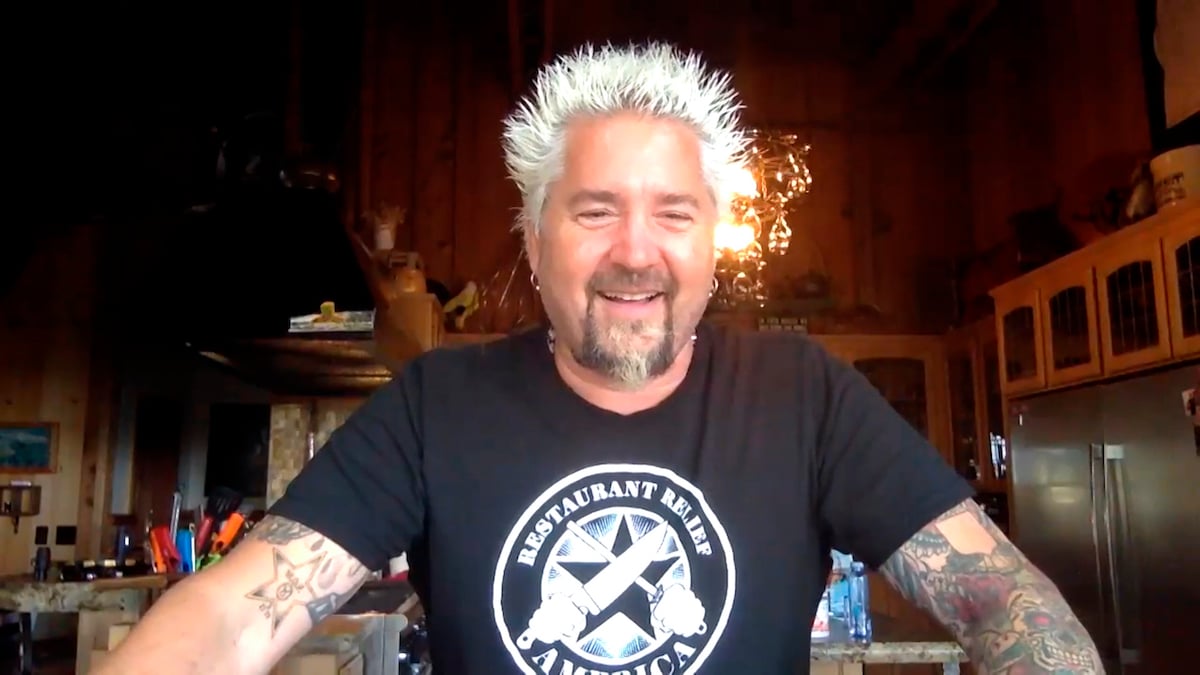 There are dozens of different challenges on Triple G dealing with specific ingredients, searching the aisles, and even shopping clearance sections. With 25 seasons and more than 250 episodes, it's impossible to get bored watching Fieri's show.
But the myriad of different competitions means contestants have a harder time planning their strategies to win. Overall, they have to come up with a way to impress the Guy's Grocery Games host. And luckily, he went on record explaining just how to do that.
Fieri says winning Guy's Grocery Games isn't about strategy
The 53-year-old Food Network host said one of the most common mistakes contestants make on Guy's Grocery Games is not seasoning the food enough. In a similar way, some chefs make their dishes overly complicated. As he told Food Network, contestants should be focused on a single recipe instead of dishes that "compete against one another."
On a more specific note, Fieri said that most under-seasoned dishes he samples are lacking acid. So chefs should focus on finding that perfect balance of flavor no matter what they're cooking. In general, Fieri says "less is more," and cooking protein to that perfect temperature that's not too raw but not overdone is vital.
The show host says chefs need to trust their instincts
Fans of Guy's Grocery Games know a few things about the show, which may have led them to develop strategies for winning. But the Diners, Drive-Ins, and Dives star cautions potential contestants against sticking with what's been done before.
Going with a predetermined strategy on Triple G might seem like a good bet. But the host advises show participants not to make a plan ahead of time. "Use your imagination," he told Food Network. "Don't rely on the defining term of what the dish is. Don't play it safe."
In general, Fieri says contestants should go with their guts, even if that means taking big risks while creating new dishes. That creativity could be the ticket to winning big.
'Guy's Grocery Games' looks different during pandemic days
Like everything else in the world, the Food Network reality show had to make some changes in the face of the coronavirus (COVID-19) pandemic. Now, Guy's Grocery Games is still going on, but contestants receive food deliveries at home and are forced to cook up creations in their own kitchens. It adds a whole new level of difficulty to the contest.
Even with the updated format, Fieri's advice for contestants is still valid. They have the best chance of winning if they season everything perfectly and try to think outside the box – and the cart.