'Guy's Grocery Games' vs. 'Chopped': Why Many Prefer Guy Fieri's Show
Now in its 20th season since 2013, the show is a cross between the classic game show Supermarket Sweep and TFN's other popular series, Chopped.
The Food Network might be considered The Guy Fieri Network of late, yet no one can deny the entertainment value of his shows. Out of a dozen programs he hosts, his Guy's Grocery Games seems to have become his most popular. Now in its 20th season since 2013, the show is a cross between the classic game show Supermarket Sweep and TFN's other popular series, Chopped.
Fans seem to prefer Guy's Grocery Games, though, and it might be for reasons going beyond the format itself. Some interesting facts exist about how the show is put together, making it unique from any other show on the network.
In comparison, Chopped might be an aging concept in cooking competitions.
What makes 'Guy's Grocery Games' such a standout?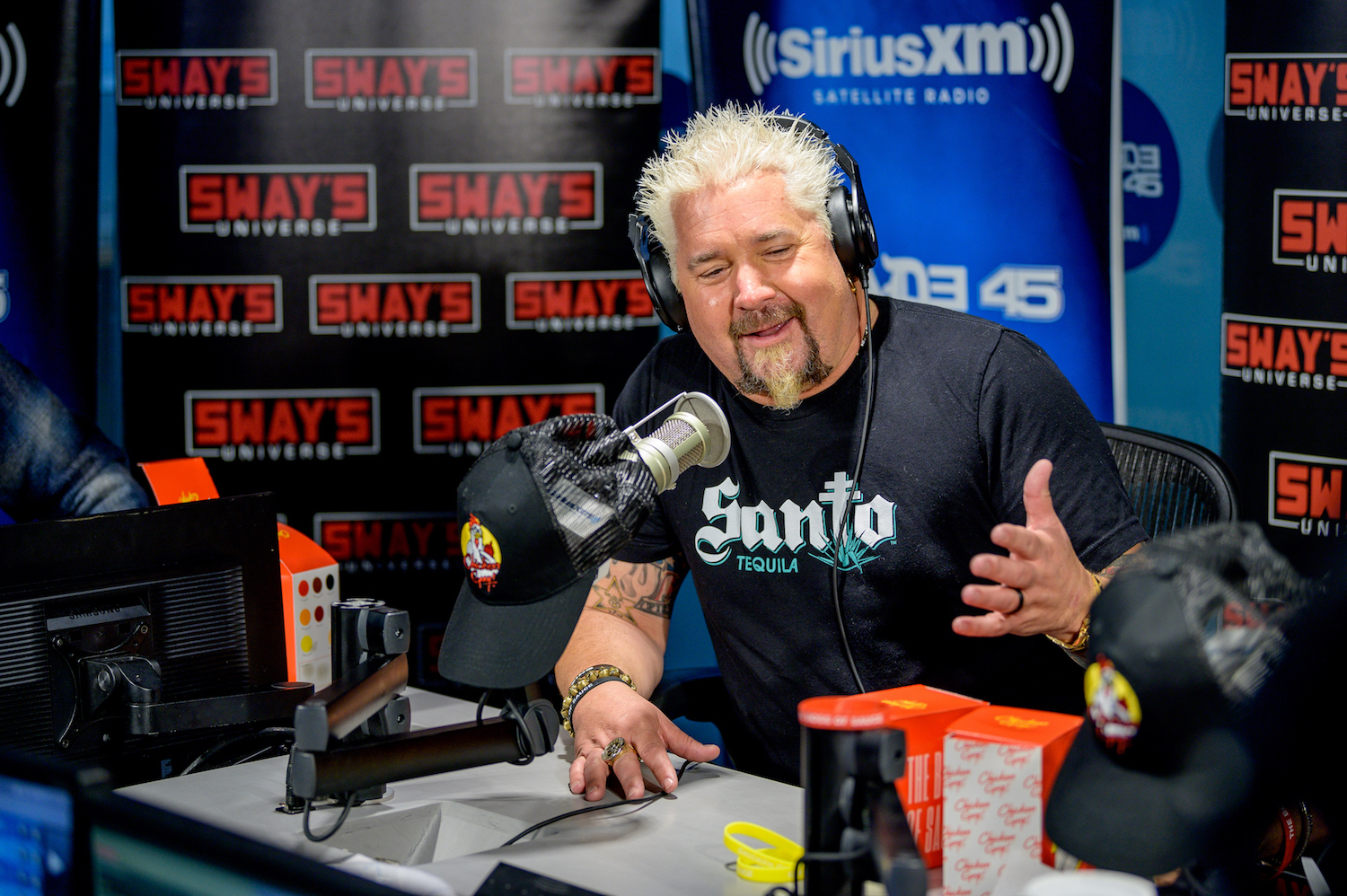 To those who remember the old game show Supermarket Sweep from the 1960s (and the 1990s revival) will probably look at Guy's Grocery Games as a bit of a knockoff. The twist on Fieri's show is that chefs compete to do cook-offs in an elaborate grocery store based on groceries found on the shelves.
This is only one part of the entire show, which also includes myriad games and quizzes to further challenge the budding chefs. Making it stand apart from other shows like it is they film in a real grocery store layout.
During the first season, it was shot in a store called Field's Market, located in West Hills, California. Later, it was moved to a Santa Rosa warehouse-turned-real store (just for the show) called Flavortown Market.
The amount of money spent for this series is also incredible, making it one of the most visually appealing of all cooking competitions on TFN. When placed alongside Chopped, latter show starts to look a bit outdated.
Then again, cooking competition shows are certainly not done based on the amount of them within the network, cable, and streaming universes.
Is 'Chopped' becoming a tired concept?
In some ways, Guy's Grocery Games and Chopped are fairly similar. They both have a group of amateur chefs competing with one another to make the best possible dish. Defining Chopped from anything else is it gives the chef contestants random ingredients while they try to create something edible out of what they are given.
Hosted by longtime TFN star Ted Allen, any avid viewer knows the judges can be quite harsh on the concoctions made. Like Guy's Grocery Games, it also has a lot of elaboration, including both taking considerable time to tape per episode due to the complexity.
Regardless, what might make some viewers prefer Fieri's show over Chopped may come down to pure heart. According to Mashed, some evidence exists that Chopped is manipulated like most TV reality shows are.
According to E! Online, in comparison, Fieri's show is known to treat contestants with more respect, including doing a notable gesture all cooking shows with food overflow should do.
What does 'Guy's Grocery Games' do with leftover food?
One of the biggest problems with cooking competition shows is so much food is made and seemingly goes to waste. Judges clearly never eat the entire dishes the contestants cook up. Where does all the rest of the food go?
In the case of Fieri's show, they donate leftovers to Redwood Gospel Mission in Santa Rosa. Local media has covered this by noting the luxurious food has been much-appreciated thanks to the show donating thousands of pounds of food per week.
Public knowledge of this no doubt is why fans continue to enjoy Fieri's show, with ratings staying high. Not that Chopped is any slouch either in keeping their fans.
Over time, however, it might start to lose some favor as reality shows begin to go in more positive directions rather than be so manipulative.