Gwen Stefani and Blake Shelton Just Took a Major Relationship Milestone
Blake Shelton and Gwen Stefani just took their relationship to the next level.
Blake Shelton and Gwen Stefani are one of music's hottest couples. After failed marriages to other people, both music superstars seem to have found lasting happiness with each other. They have been dating for several years, and in spite of continued rumors, have not yet gotten engaged or married. Still, a recent report reveals that the couple has just taken a big step, one that could point to marriage sometime in the very near future. 
When did Blake Shelton and Gwen Stefani start dating?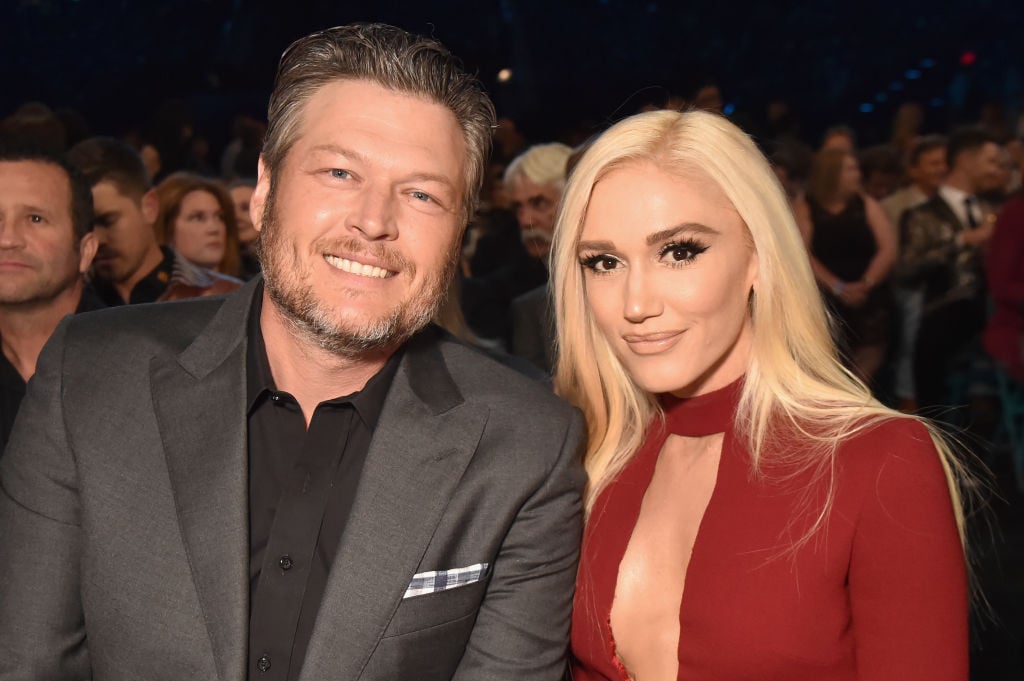 When Shelton and Stefani first met in 2014, as judges on the set of the reality competition show The Voice, they were married to other people. Stefani was in a relationship with Gavin Rossdale, while Shelton was hitched to fellow country music superstar, Miranda Lambert.
Not long after Stefani and Shelton started working together, their respective marriages dissolved. They found themselves single, struggling with how to manage divorce in the spotlight.
By late 2015, Shelton and Stefani were rumored to be dating. The two didn't confirm their romance until early 2016 when they walked the red carpet together at a Vanity Fair party. Their relationship progressed fairly quickly, and by the spring of that year, they were writing music together.
Stefani and Shelton have been together ever since, spending time together on Shelton's ranch as well as at Stefani's California home. They never miss a chance to gush about each other in interviews, and truly seem to be happy with each other and their relationship.
Blake Shelton helps Gwen Stefani with her three boys
While Stefani has three young sons, whom she shares with her ex, Gavin Rossdale, Shelton has no children of his own. Therefore, he has really taken a liking to Stefani's sons.
According to her, he has stepped naturally into the role of a stepfather. In a 2019 interview, Stefani gave Shelton props for being "a good dad," and admitted that he helps her out a lot with day to day chores, such as getting the boys ready for school. 
There have been rumors that Shelton and Stefani are considering adding more children to the mix at some point in the future. But, for now, the two definitely seem to have a solid family life.
In particular, Shelton is said to share a special bond with Stefani's youngest son, Apollo. After all, Shelton has been in the young boy's life since he was a toddler, and has likely been there for many of his formative moments. 
What major step did Blake Shelton and Gwen Stefani just take?
Up until now, Stefani and Shelton have been splitting their time between Oklahoma and California. Although they have probably managed to assimilate their households pretty well, the couple will be spending even more time together in the near future.
According to a recent report, Shelton and Stefani just purchased their first home together, a $13.2 million mansion located in the San Fernando Valley.
With over 13,000 square feet of living space, the new home has plenty of room for Stefani, Shelton, and Stefani's three boys. The property is also located in a super-private neighborhood, so neither Shelton nor Stefani has to worry too much about the prying eyes of the paparazzi.
Could the two be considering adding on to their family in the near future? Only time will tell if the two lovebirds will welcome a child together, but for now, they are most certainly celebrating their big new purchase.