Gwen Stefani and Blake Shelton's Relationship Is Rooted in Shared Trauma
One of the hottest couples in Hollywood right now is the power duo consisting of Gwen Stefani and Blake Shelton, both extremely accomplished musicians in their own right. The couple has been inseparable since meeting on the set of The Voice in 2014. They've both gone through tough times, and recently Stefani shared why she thinks that their past struggles bring them even closer together.
A history of Gwen and Blake's relationship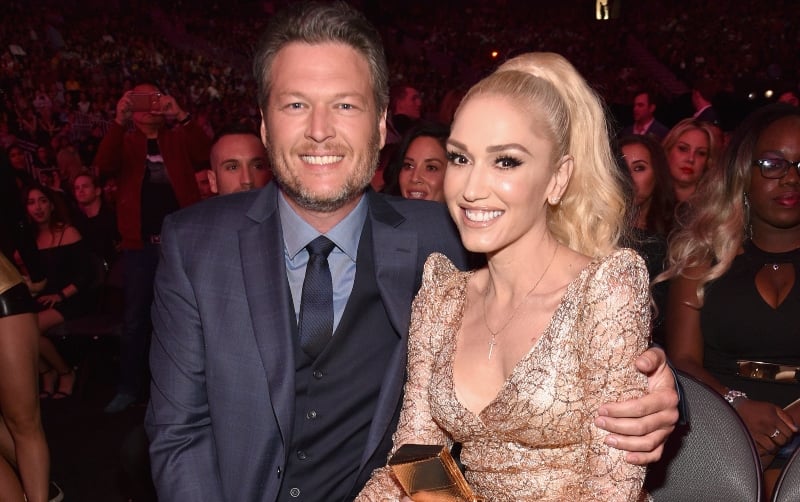 Stefani and Shelton met on the set of The Voice in 2014, and were rumored to be a couple starting in 2015. At the time, Stefani was going through a horrific divorce with ex-husband and father of her three children, Gavin Rossdale, who allegedly cheated on her with the nanny. Shelton was going through a divorce of his own with his ex-wife, and fellow singer, Miranda Lambert.
Although Stefani had no idea who Shelton was when they were first introduced, the two soon became inseparable after Shelton announced his impending divorce to his fellow coaches on The Voice. Since then, they have won their way into fans' hearts by sharing adorable photos together on social media and even performing on stage together.
Shelton has apparently become a great father figure in Stefani's kids' lives, and Stefani has described their love as something out of a "storybook". It's clear the two are absolutely crazy about each other.
How shared trauma brought them together
RELATED: Did Blake Shelton Just Dish On Having Kids With Gwen Stefani?
Both Stefani and Shelton have shared how the pain and trauma of their respective divorces, and being able to support each other through them, was one of the things that really brought them closer together as a couple.
"When there's a trauma the way that we had a trauma, back in the day, like going through all these hard times and to get to a place where you find somebody that's your best friend, that you know you can depend on and trust and just go through life (with), I think that we're just trying to be in the moment as much as we can," Stefani shared with TODAY back in 2018.
She's not ashamed to admit how powerful and reassuring Shelton's presence was in her life when she was going through her divorce, and how this led to the couple falling deeply in love.
She revealed to Extra in 2016: "It was like being handed this gift of a friend who was going through the exact same thing at the exact same time. […] And then everything flipped. It went from horrible to, like, hopeful and, like, 'Wow, God, you just don't know what's gonna happen next."
Shelton agrees. In an interview with InTouch Weekly in 2016, he said about Stefani's love and companionship during his divorce.
"Gwen saved my life," said Shelton. "Who else on earth could understand going through a high-profile divorce from another musician? You can't even imagine the similarities in our divorce."
What is Stefani and Shelton's relationship status now?
RELATED: Gwen Stefani and Blake Shelton Just Took a Major Relationship Milestone
Stefani and Shelton are still going strong as a couple, and are as adorable together as ever. They have kept fans waiting on wedding bells for years now, but they don't seem to be in a rush to get married.
That doesn't mean that they haven't merged their lives in any way; the couple reportedly spends the Thanksgiving holidays together every year in Oklahoma with their families, staying in a bed-and-breakfast hotel that Shelton owns with the whole gang.
Late last year, Stefani and Shelton took a huge step in their relationship and purchased a home together in LA. Even though the couple continues to insist that they're in no rush to get married, it seems like the relationship is getting more and more serious. Wedding or not, Stefani and Shelton are clearly in love and are not slowing down as a power couple any time soon.