Gwen Stefani Proves She's Blake Shelton's Biggest Fan and Supporter
Gwen Stefani is one of the world's biggest pop stars, the lead singer of the band No Doubt who also runs a fashion and beauty empire. Stefani has been working in the entertainment industry for decades, and even at the age of 51, Stefani remains a relevant, fascinating force. In recent years, the singer has made headlines for her romance with Blake Shelton, the well-known country singer. Recently, Stefani shared a special post on her Instagram account, a post that proves she is still Shelton's biggest fan, even after five years together. 
Gwen Stefani met Blake Shelton on the set of 'The Voice'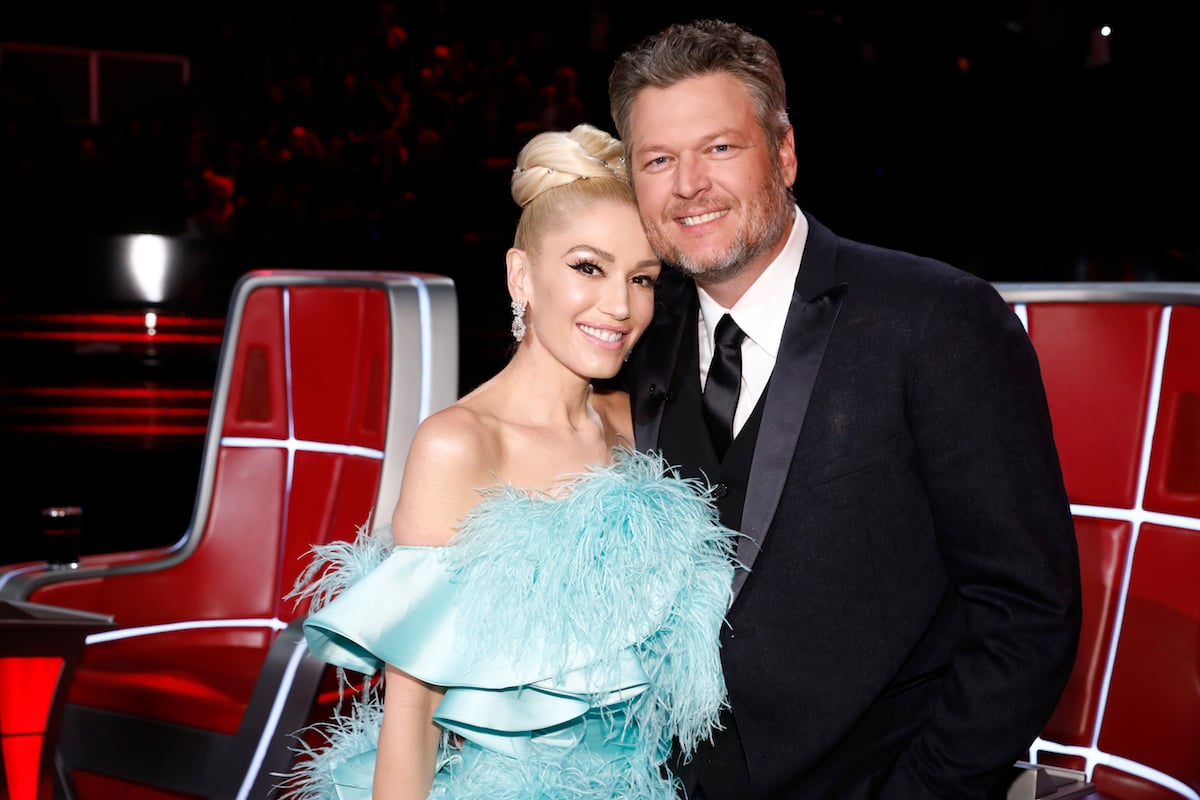 Stefani was in the throes of a breakup from her long-term partner, Gavin Rossdale when she met Shelton on the set of the singing competition show The Voice. By November 2014, the two co-stars had begun to get friendly, sharing snapshots on social media, and chatting publicly about their friendship.
Still, the seeds of romance were blooming and one year later, relationship rumors started to emerge.
Their romance moved quickly, with Shelton showering his girlfriend with all manner of gifts and Stefani gushing about him at red carpet events. By the end of 2019, the two had moved in together, and Shelton had become a second father figure to Stefani's three boys.
They have worked together on several occasions, releasing a hit song and continuing to co-star on The Voice. By all accounts, the two remain very much in love. 
Is Gwen Stefani engaged to Blake Shelton?
In spite of the fact that Stefani and Shelton have been together for five years and share several homes, it seems as though the pair is not yet engaged. Although there have been many rumors about a possible engagement, both Stefani and Shelton have remained mum on their future, leaving fans to speculate endlessly about when the big announcement will occur — or if it will happen at all. 
Still, Stefani has stated that the two have discussed marriage, and it is entirely possible that the two have just been waiting for the right time. After all, the coronavirus pandemic has forced many couples to change their plans, extending any big public events for a year or more.
Whatever Stefani and Shelton's future plans may be, they are still as close as ever, as Stefani recently proved with a super-supportive Instagram post that gave Shelton a huge shout-out.
How did Gwen Stefani recently show her support for Blake Shelton?
Shelton has been the recipient of many awards and honors over the course of his career. Recently, the artist was honored with nominations for both Male Artist of the Year and Country Artist at E!'s People's Choice Awards.
Showing her support for Shelton's nomination, Stefani took to Instagram to repost the announcement from Shelton's page, with information detailing how fans could vote for the country star. Shelton's post, shared by Stefani to her page, read: "Well look at this… thanks y'all for the 2020 E! @peopleschoice nominations for The Male Artist AND The Country Artist! Can't thank y'all enough. Link in story to vote! PCAs."
The People's Choice Awards, which will be held virtually this year in light of the COVID-19 pandemic, has always been a big one for both Stefani and Shelton, and there's no doubt that both stars will be tuning in on the big night, to see whether Shelton claims one or both of the awards that he is nominated for.