Gwen Stefani Sums Up Year 1 of Marriage With Blake Shelton With a Single Sentence
In a recent interview, Gwen Stefani opened up to Ellen DeGeneres about how married life has been treating her.
Gwen Stefani and Blake Shelton are still basking in the glow of newlywed life. The two tied the knot in the summer of 2021, after dating for close to five years—and even though their wedding celebration was notoriously low-key, things have clearly been working out for Stefani and Shelton. In a recent interview, Stefani opened up to Ellen DeGeneres about how married life has been treating her, admitting that she really feels as though Shelton is her soulmate. 
Gwen Stefani and Blake Shelton are an unlikely couple
Shelton and Stefani might be incredibly dissimilar musically, with Stefani rising to fame as the ultimate California girl, while Shelton is known as a country icon—but they have managed to carve out a solid relationship in spite of that. The two first met on the set of The Voice, when Stefani joined the singing competition show as a judge, alongside Shelton, Adam Levine, and Pharrell Williams.
Just a few months later, Stefani announced that she was ending her marriage to her husband, Gavin Rossdale. According to Insider, Shelton's union with Miranda Lambert dissolved at the same time. 
Shelton and Stefani bonded over their mutual heartbreak, finding common ground and going public as a couple in late 2015. Over the years that followed, Shelton and Stefani gave fans unique glimpses of their sweet relationship, making music together and attending red carpet events. In October 2020, after several years of speculation, the two got engaged. 
What did Gwen Stefani say about her marriage to Blake Shelton?
In early July 2021, Stefani and Shelton tied the knot in an intimate wedding ceremony at Shelton's ranch in Oklahoma. Only a few family and friends were on hand for the special day, but both stars have been open about discussing their wedding with fans.
In a recent appearance on The Ellen DeGeneres Show, Stefani revealed that married life is going very well. "The marriage is so so fun, and I'm so into it. And I feel very blessed," Stefani gushed, according to MSN. "He's my best friend. He's so much fun."  
Stefani also opened up about why their ceremony was so small, noting that it was because of the COVID-19 pandemic. "I had this fantasy of building bleachers. It got smaller and smaller, and you know, the Lord works in mysterious ways. It was the perfect amount of people. It was so intimate. It was so exactly what it needed to be," the singer said. 
What's next for Gwen Stefani and Blake Shelton?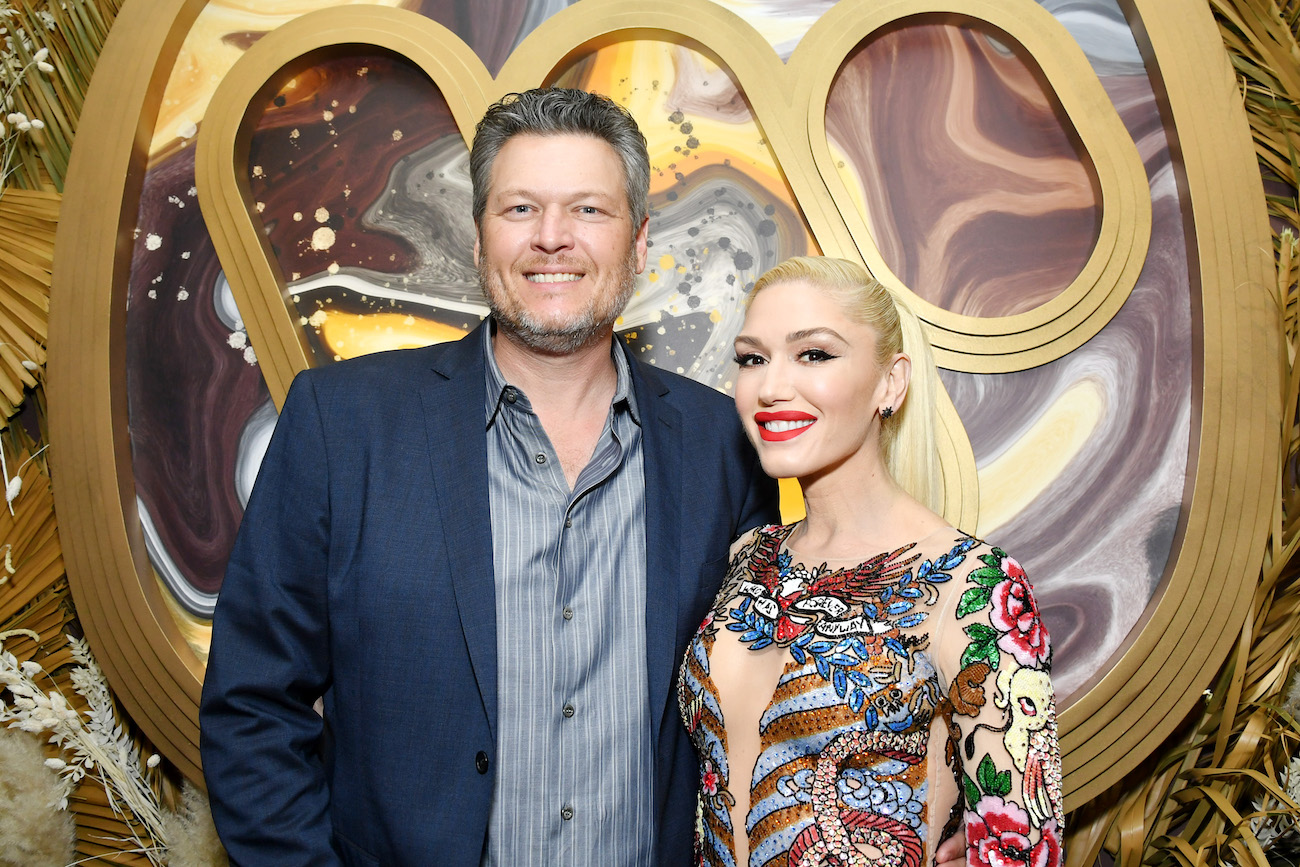 For now, Stefani and Shelton are working hard on their careers and spending time on their hobbies, including gardening at their ranch in Oklahoma, well away from the spotlight. They are also busy taking care of Stefani's three young boys, whom she shares with her ex-husband, Gavin Rossdale.
However, many fans have speculated that Stefani and Shelton want to add to their family by having a baby. Over the years, some sources have claimed that Stefani, who is 52 years old, is willing to undergo IVF in order to get pregnant, while others have claimed that they are open to adoption.
Stefani and Shelton haven't directly addressed the rumors that they want to have a baby – so for now, fans will have to wait and see what the future holds for the newlyweds. Right now, it appears that the singers are content to expand their family with animals, such as a couple of cute baby pigs.