Gwen Stefani's Ex-Husband Gavin Rossdale Was Only Her Second Boyfriend Ever: 'I Still Lived at Home When I Met Gavin'
Gwen Stefani has found love with Blake Shelton, her fellow coach on The Voice. The No Doubt frontwoman and the country star started dating in 2015 and announced their engagement on Oct. 27, 2020.
Stefani revealed the happy news in an Instagram post where she showed off her new ring in a photo with her fiancé. 
"@blakeshelton yes please!," Stefani captioned the post. 
Stefani and Shelton's happy ending comes five years after she split from her first husband Gavin Rossdale. The pair had been in a relationship for two decades and married since 2002. 
Gwen Stefani dated her No Doubt bandmate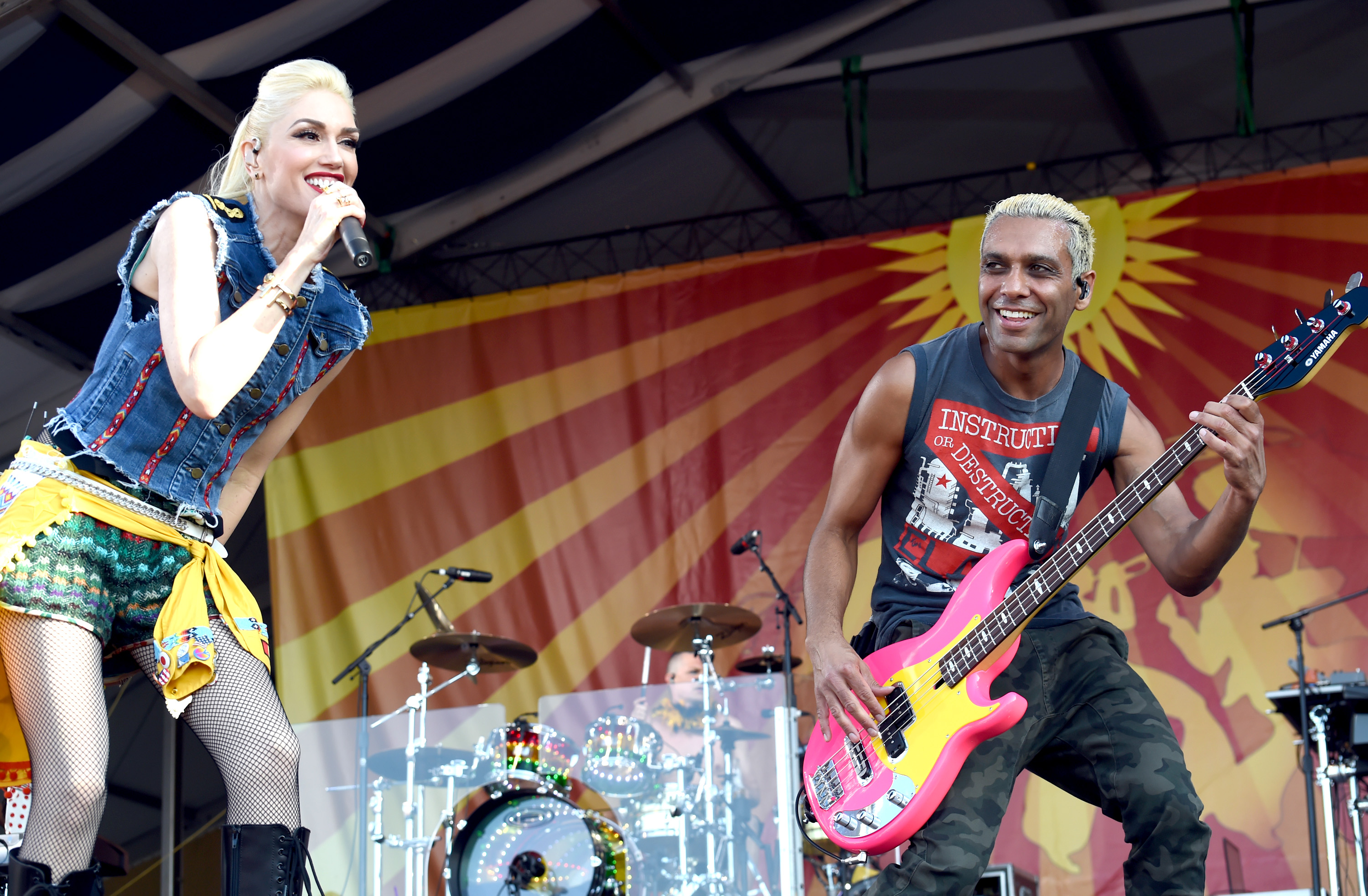 Stefani's first boyfriend was No Doubt bassist Tony Kanal. The two dated from 1987 to 1994. Their band's hit song "Don't Speak" was inspired by their breakup after seven years of dating.
"I was in love and obsessed with Tony Kanal, and he knows that," she told Howard Stern in 2016 (via E!).
Though Stefani was devastated when Kanal ended their relationship, it ended up inspiring her creatively. 
"Before, I was really passive, all I cared about was being in love with my boyfriend," she told The Guardian in 2012. "But after the breakup I just started writing all these songs and suddenly I was: 'Oh I think I'm really good at this!'" 
Gwen Stefani started dating Gavin Rossdale in 1995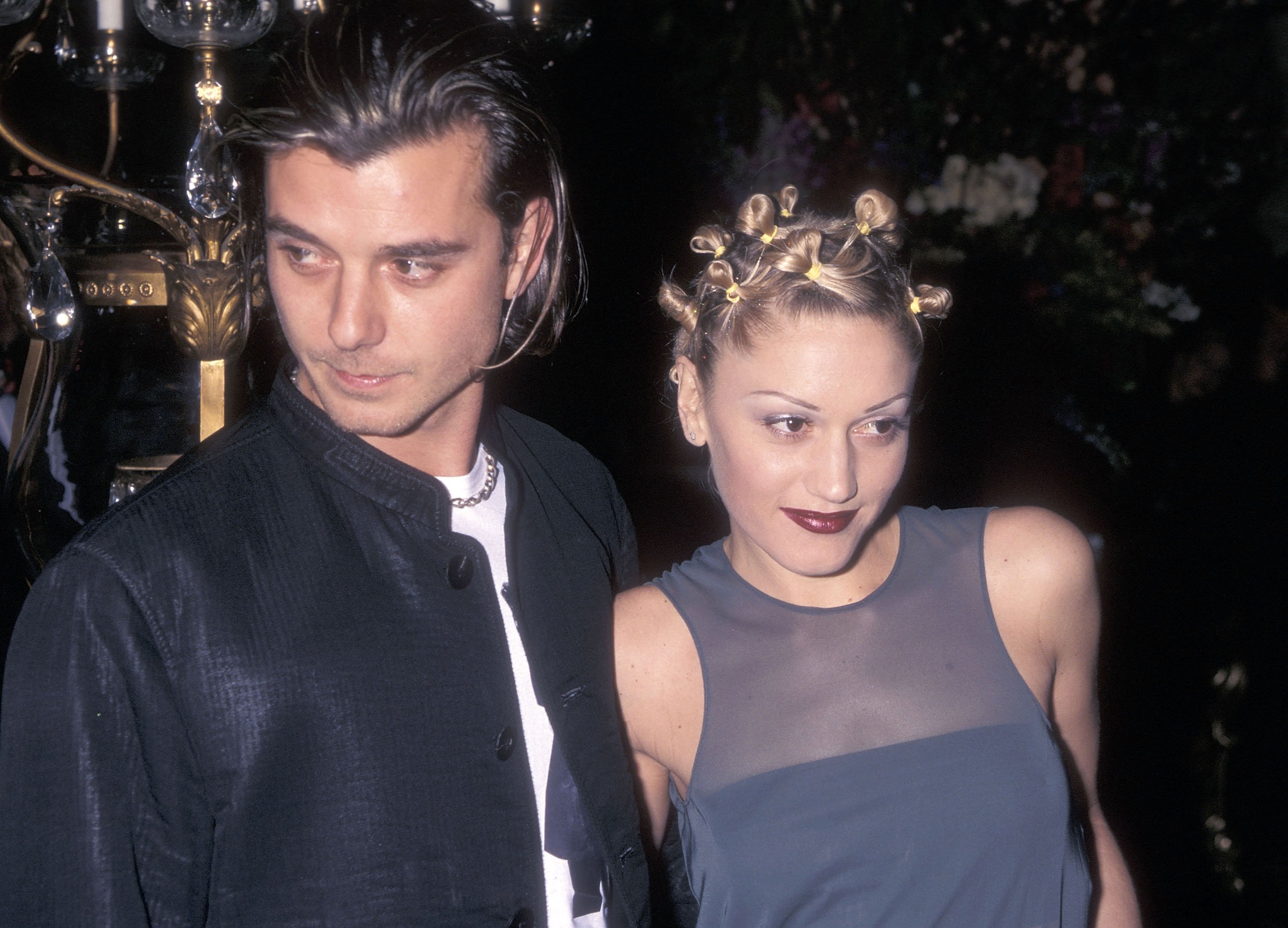 Stefani's romance with Rossdale began in 1995 when the two met at a radio station Christmas concert not long after split from Kanal. The "Hollaback Girl" says she was in a vulnerable place when she connected with Rossdale, the lead singer of the band Bush. 
"When I met him and looked up at him, I was like, 'Whoa.' It was different," she told Stern "I was in quite a rebellious place because I was feeling really rejected."
"Somehow he got my phone number, and that was that. He stalked me, I think," she said.
Stefani still lived with her parents when she started dating Rossdale 
No Doubt might have had a hit record that was climbing the charts in 1995, but the band's lead singer was leading a pretty sheltered life. 
"I was only 26, and I only had the one relationship," she recalled to Stern "I still lived at home when I met Gavin."
The two started dating and were together for many years. They married in 2002 and eventually had three children, born in 2006, 2008, and 2014. But the relationship came to an end when Stefani learned her husband was cheating on her with their children's nanny. 
"It was the beginning of hell. Like six, seven, eight months of torture, trying to figure out this big secret," she told Harper's Bazaar of dealing with her spouse's infidelity.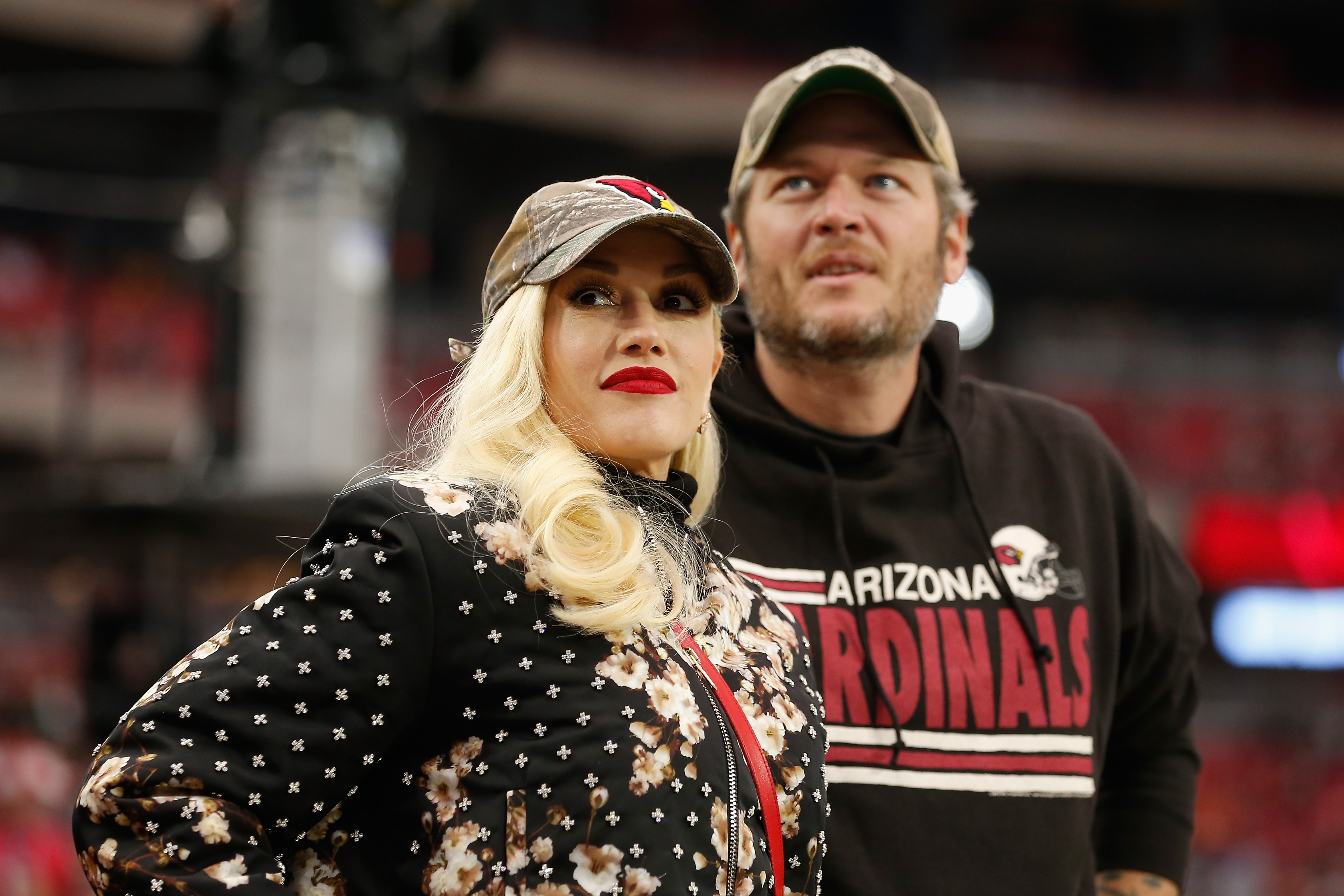 "My dreams were shattered," she added. "All I wanted my whole life was to have babies, be married, like what my parents have. Then I remember thinking, 'There's gotta be a reason for this.'
Not long after, Shelton announced his split from wife Miranda Lambert. He and Stefani bonded over their breakups, and soon romance blossomed. 
"It's not something that anybody could have seen coming, besides God, I guess," Shelton told CMT in 2016 (via Entertainment Tonight). "It doesn't look like it would make sense, you know? But all I can tell you is, it does."