The Tragic Way Gwyneth Paltrow Lost Her Father Bruce Paltrow Nearly 20 Years Ago
Gwyneth Paltrow is one of the biggest stars in the world, an Academy-Award-winning actor who is also a firm fixture in the Marvel Cinematic Universe. In recent years, Gwyneth Paltrow has made headlines on a number of occasions due to her association with the controversial lifestyle brand Goop, a brand that Paltrow developed in 2008. Gwyneth Paltrow has come a long way over the past several decades, and for her, wellness culture isn't just a career, it's a way of life, and is hugely inspired by her late, famous father, with whom she was very close. 
Gwyneth Paltrow comes from a famous family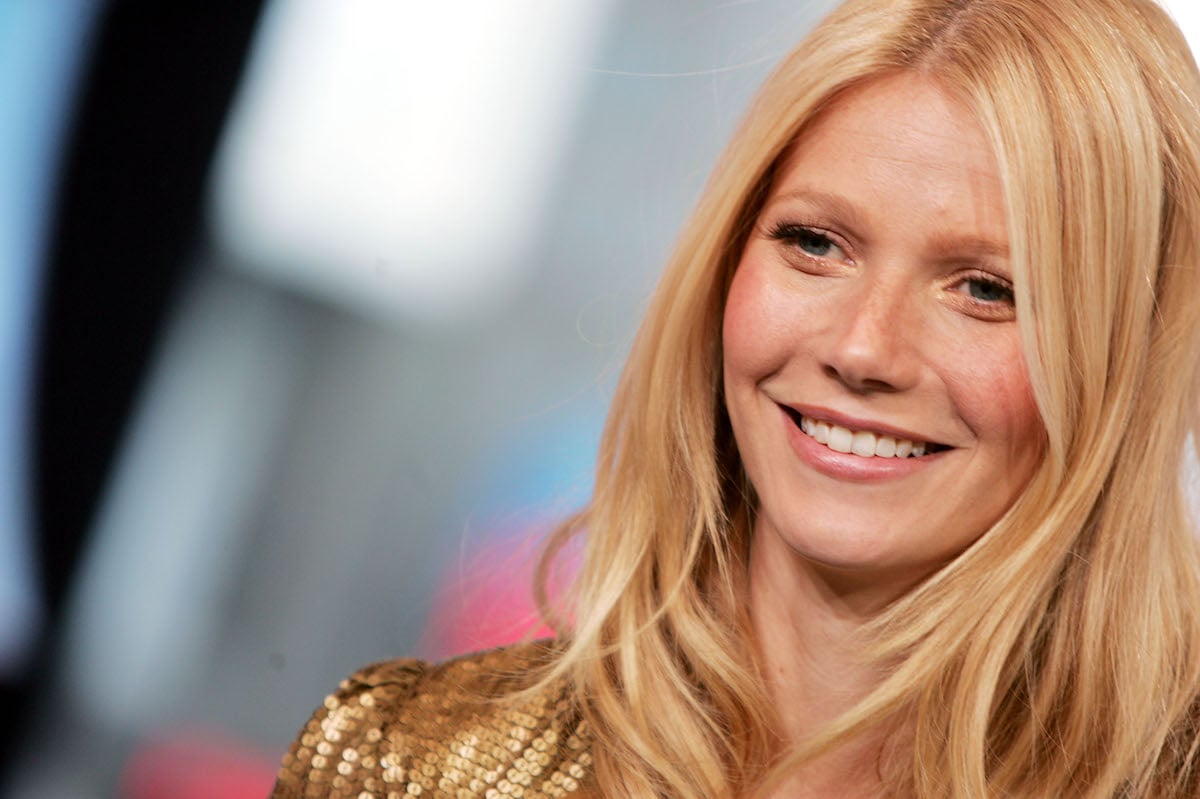 Gwyneth Paltrow was born in 1972, to actress Blythe Danner and her husband, Bruce Paltrow. Danner was a well-known actor in the '60s and '70s, who had received acclaim early on in her career for her work in theatre.
Danner and Bruce Paltrow first met in the late '60s, when both of their careers were on the rise. They tied the knot in 1969 and welcomed their first child, Gwyneth Paltrow, three years later.
Over the years, both artists continued to work hard at their careers — all while remaining happily married. In 2001, the couple opened up about their marriage, revealing the secret to their happy union:"I think, fundamentally, you have to want to be married. I always say jokingly, 'Well, what's the secret of marriage? We both didn't want to get divorced at the same time.'"
When did Bruce Paltrow die?
Sadly, Bruce Paltrow died in 2002. His cause of death was cited to be pneumonia, which was complicated by the effects of the throat cancer that he had battled for years. At only 58 years old when he passed, Bruce Paltrow left behind a grief-stricken family, who struggled to pick up the pieces after his untimely death. 
How did Gwyneth Paltrow's father inspire her career choices?
In the wake of her husband's death, Danner dedicated her efforts to working with the Oral Cancer Foundation. The actor filmed a high-profile public service announcement discussing the importance of early detection. Over the years, Danner has continuously worked with the foundation, all in honor of her late, beloved husband.
As for Gwyneth Paltrow, there's no doubt that her father left an indelible effect on her life — and her career. In a recent interview with Harper's Bazaar, Paltrow admitted that it was her father who inspired her love of food.
"My dad was the one who got me into food," she said. "He was an extreme foodie. He had a pretty humble background and so when he grew up and became successful and was able to go to restaurants and travel for food it was to him like the most extreme pleasure and luxury."
Gwyneth Paltrow even dedicated her cookbook, released in 2011, to her famous father. The cookbook, titled My Father's Daughter, was so successful that Paltrow went on to release five more books. 
Bruce Paltrow left behind a powerful legacy
It wasn't just Bruce Paltrow's love of cooking and food that left a mark on his daughter. His cancer journey is what indirectly prompted Gwyneth Paltrow to become so invested in wellness culture.
In an interview with Town & Country, Gwyneth Paltrow admitted that "his treatment was so brutal, I was thinking, almost out of desperation, that we had to be able to do something else to help him. That's when I started to research food and nutrition."
Although the way that Bruce Paltrow died is truly tragic, it is clear that he left a legacy behind that is an inspiration to millions.