Gwyneth Paltrow Revealed Why 'Part of the Shine of Acting Wore Off' and She Didn't Really 'Love' the Job
Gwyneth Paltrow confessed how she found early in her career that she didn't love acting that much.
Gwyneth Paltrow opened up in an interview about why she's "semi-retired" from acting, telling Sirius XM's Quarantined With Bruce the reason behind the move. It's been some time in the making — she's had a successful career, but the job hasn't always been that fulfilling.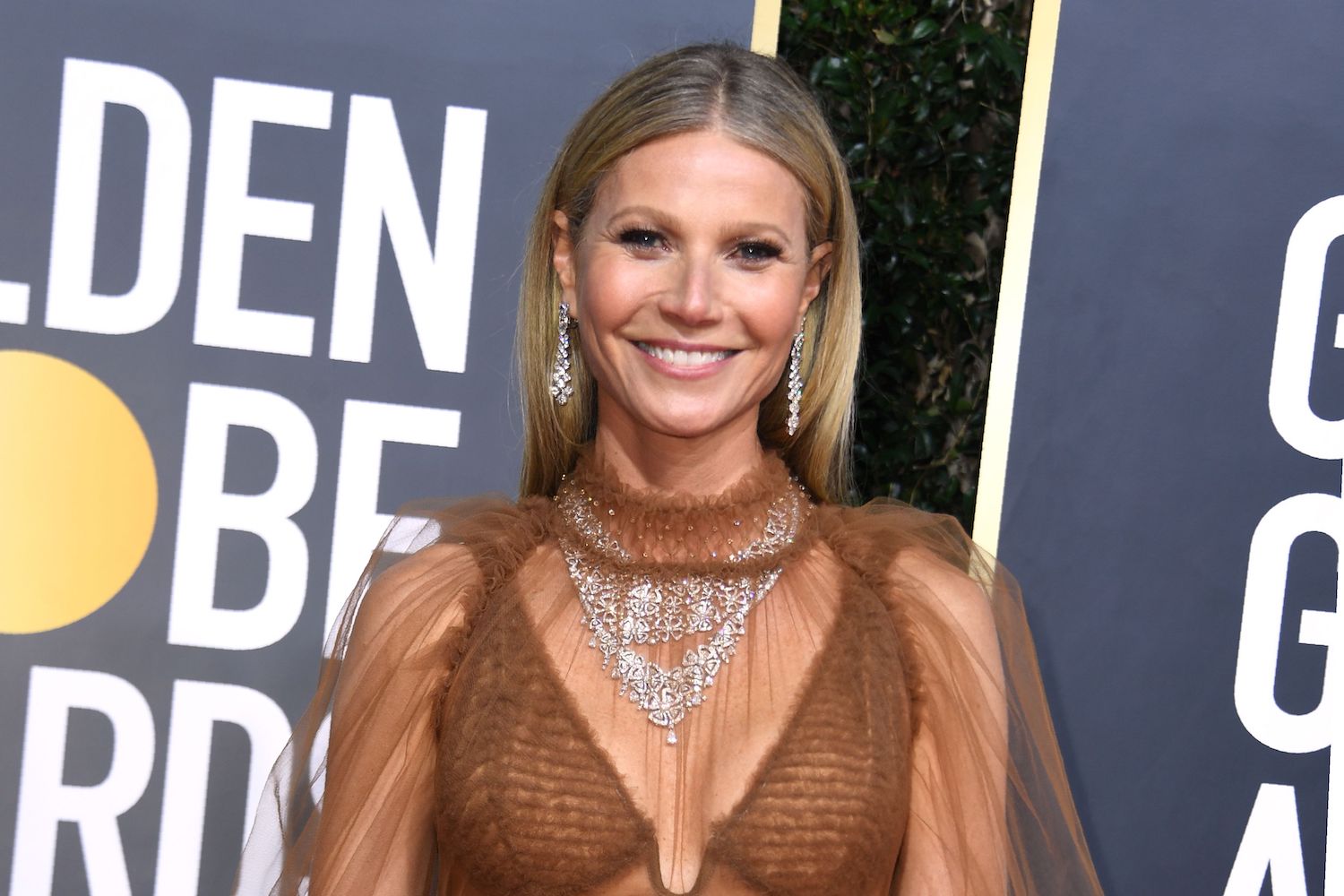 Gwyneth Paltrow admitted that 'the shine of acting wore off'
Paltrow achieved fame early on, but that came with a lot of public scrutiny, too. Paltrow discussed with interviewer Bruce Bozzi how being under the microscope contributed to her conflicted feelings about acting. The actor said she's "semi-retired a bit" and admitted that she's really a homebody.
During the interview, Paltrow explained how being under the microscope contributed to her feelings about acting.
"I think that when you hit the bullseye when you're 26 years old and you're a metrics driven person who, frankly, doesn't love acting that much as it turns out," she said. "I was kinda like, 'Okay, I, I don't…' It wasn't like, I felt like this isn't worth doing. I sort of felt like, well, now who am I supposed to be? Like, what am I, what am I driving towards?"
She explained, "This wasn't conscious at the time."
"Frankly, I think part of the shine of acting wore off, you know, being in such intense public scrutiny, being a kid who's like living every breakup on every headline, like being criticized for everything you do, say and wear…"
Paltrow had some other issues with the acting life
The actor discovered that the acting life wasn't all that appealing to her. "And also … it's so transitory, you're always all over," Paltrow said.
"It's hard to plant roots," she continued. "I'm such a homebody, you know me. I like to be with my old friends and cook and squeeze my kids. Like I don't want to be alone in a hotel room in Budapest for six weeks. Like, it's just not who I am."
She added how all of those things impacted her, as well as working with Harvey Weinstein on five films during her career. "If you compound those things, with the fact that, like, to be totally candid, I had a really rough boss for most of my movie career at Miramax."
"So you take all those things … so you're like, 'I don't know if this is really my calling,' so I'm still trying to parse out what came from what, and you know, where, how my life changed course," she added. "But I think that stew is a big piece of it."
Gwyneth Paltrow talks about the future of Goop
During the interview, Paltrow discussed what her future might look like now that acting has taken more of a backseat. With her lifestyle brand Goop, there are a lot of possibilities.
She called 2020 a "humdinger for us business owners," so Goop business plans were definitely impacted. "Normally we work to a two year plan. This year we've just been kind of in the fox hole," she said.
"With Goop, there's so much opportunity because we're a lifestyle brand and we kind of have the latitude to go into a lot of different areas," Paltrow continued.
She also shared some of the lessons that they learned in this unique year. "For me, it's really been about trying to identify what makes us special as a business, why do we uniquely exist in the world, why do the people that love us come to us and what are the products, both digital, physical, that we can bring to the world," she added.