How Gwyneth Paltrow Ended Up Starring in Steven Spielberg's 'Hook'
Steven Spielberg's Hook is far from one of the director's biggest hits. But then again, that 1991 riff on the classic story of Peter Pan has a lot to compete with among his filmography. After all, Spielberg's movies — from Jaws to Indiana Jones to Jurassic Park are legendary. Hook brings a star-studded cast to the forefront, but many fans might not even realize Gwyneth Paltrow makes an appearance. Here's how that happened.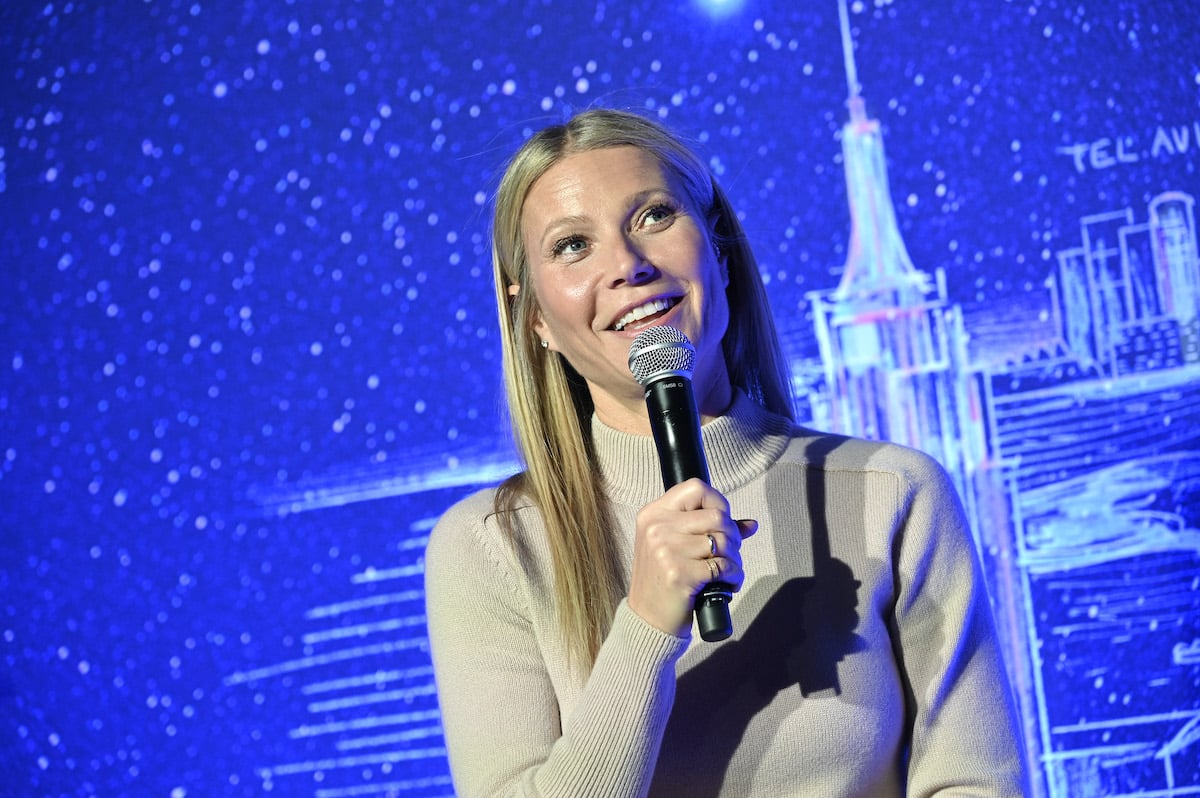 Steven Spielberg movies often feature huge movie stars
For as popular as his movies are, Spielberg hasn't always relied on big-name movie stars to carry his films. But as his career has progressed, he has had access to some of the most famous faces in the business. In particular, Spielberg has worked with both Tom Cruise and Tom Hanks multiple times. In the latter's case, the director has made no fewer than five movies between 1998 and 2017.
Hook leans heavily on the name recognition of its actors. The film's built on the notion of seeing Robin Williams play Peter Pan. Of course, Dustin Hoffman plays the title role in all his over-the-top glory. And Julia Roberts even plays the smaller — pun intended — role of Tinkerbell. All three would become Oscar winners by 2001, with Williams and Roberts winning years later. Paltrow even shares her role with another Oscar winner.
Gwyneth Paltrow worked with him in 1 of her early roles
Hook focuses on a now-adult Peter Pan — now going by the name Peter Banning — who returns to Neverland decades later. Maggie Smith plays the now-elderly Wendy Darling, whose arrival on Neverland ultimately inspired Peter to leave. And in a flashback chronicling Peter's many visits to Wendy over the years, Paltrow plays a younger version of the character. As for how Paltrow ended up in the movie, that's simple.
"Gwyneth is my goddaughter," Spielberg told Entertainment Weekly in 2011. "Bruce [Paltrow], her dad, and Kate and I had taken Gwynnie to see The Silence of the Lambs when it first came out. We were driving back from the movie theater, and I was going back to work the next day. I was looking at her in the rearview mirror, and she was talking about the film. And she had this really frightened look on her face, and it suddenly clicked. … So I turned around and said, 'Do you want to make a movie?' She got a SAG card because of it."
Steven Spielberg never directed another Gwyneth Paltrow movie 
According to Paltrow's IMDb profile, Hook was only her third acting credit and certainly her first major one. Yet, even though she evolved into an acclaimed actor in her own right, she curiously never reteamed with Spielberg. Granted, Hook was among the director's most poorly received movies. But with their personal relationship, one imagines Paltrow and Spielberg might have found an excuse to work together again.
Weirdly, the only other shared credit between them is the opening sequence of 2002's Austin Powers in Goldmember. Both Paltrow and Spielberg play themselves, as the female lead and director, respectively, of the movie-within-a-movie that frames that hit comedy. Notably, Cruise also pops up briefly in that sequence too. He and Spielberg's first movie together, Minority Report, hit theaters the very same summer.