'Hacks': This Episode 1 Scene was the Most Difficult to Write
'Hacks' was released to acclaim and has strong writing throughout. The show's creators revealed the most difficult scene to write.
'Hacks' is another installment in a triumphant summer of HBO Max shows starring Jean Smart. The series was released to critical acclaim, nabbing 15 Emmy Nominations, including one for Outstanding Comedy Series. Jean Smart's performance as Deborah and Hannah Einbinder's as Ava drive the show's comedic and emotional force. From their first scene together, the actors play off each other with worn-in ease. However, the show's creators reveal that this first meeting scene was the most difficult to write.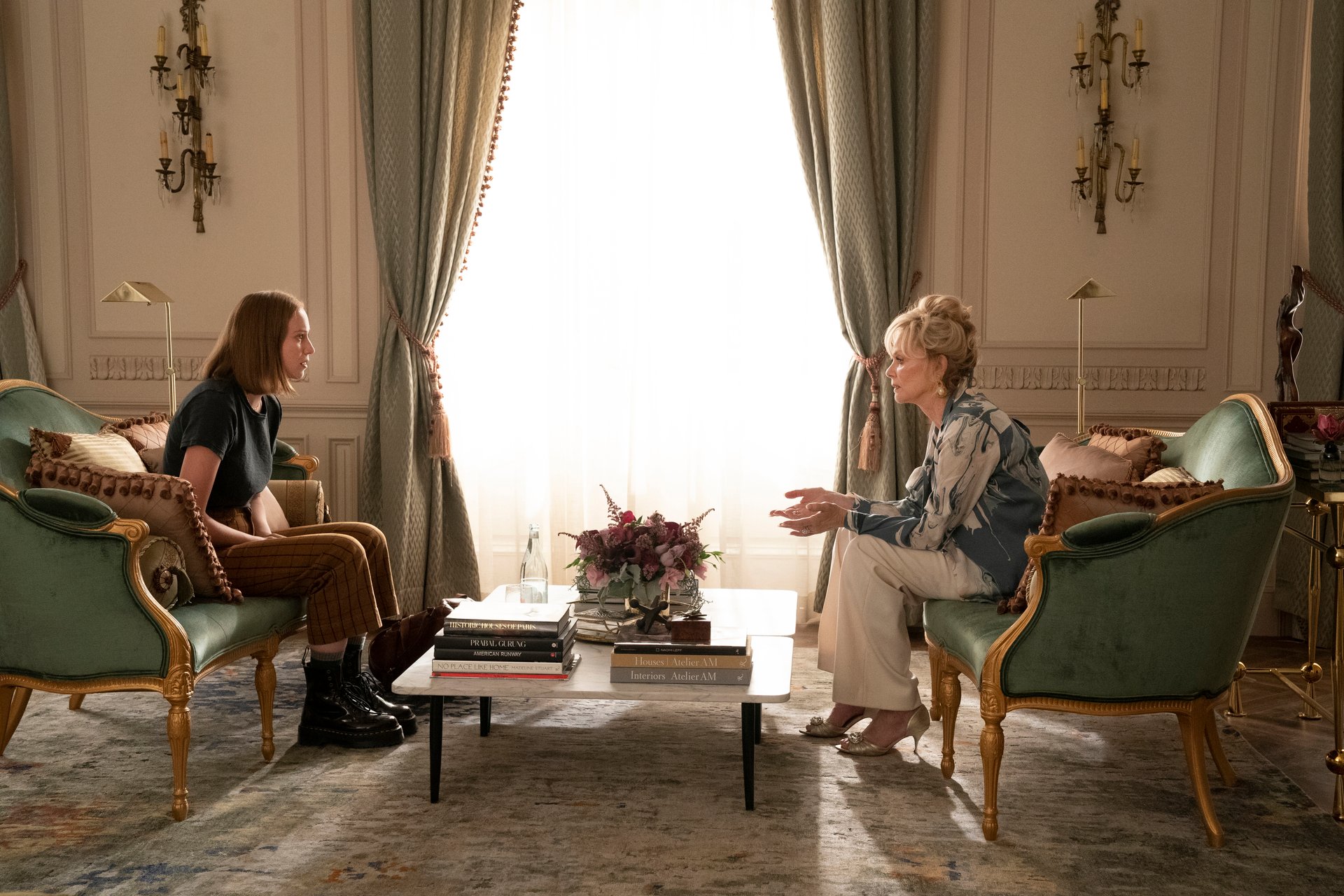 'Hacks' follows two comedians in Las Vegas
Over 10 episodes, Hacks follows the dysfunctional mentorship that forms between Deborah and Ava. Deborah is a Las Vegas comedy legend. After the head of the casino where she performs threatens to reduce her shows, her agent enlists Ava, a young writer.
Ava is a 25-year-old comedy writer living in Los Angeles. After an insensitive tweet, she's unable to find work anywhere. Though she's resistant to moving to Las Vegas to vivify Deborah's jokes, it's the only option she has. 
At first, the two women rarely see eye to eye; they disagree on comedy, lifestyle, and overall behavior. After a while, though, an unlikely friendship blooms between them. The show's dexterous writing compounds this emotional complexity.
It was hard to write Deborah and Ava's meeting
Both Deborah and Ava have strong, sharply defined personalities. In order to demonstrate their potential to both clash and connect, the writers had to plan the scene where the characters first meet carefully. In an interview with Deadline, writers Lucia Aniello, Jen Statsky, and Paul W. Downs reveal that this made it the most challenging scene to write in the series.
"It's a seven-page scene that needed to showcase their dynamic — both how they butt heads, but also how they speak a similar language and light a spark in each other," they explained.
In the scene in question, Ava arrives in Las Vegas to meet with Deborah. While Ava attempts politeness to land the job, she quickly drops the act, and the women swap insults.
The rapid joke-slinging is skillful and a direct result of the effort that went into the script. According to Aniello, Statsky, and Downs, the script went through "too many [rewrites] to count! We're still taking joke pitches for it if you've got any."
'Hacks' was renewed for season 2
Ahead of the final two episodes of Hacks Season 1, HBO Max renewed the series for a second season. The streaming platform revealed that Hacks was a top-performing program. 
While details about the second season are not yet known—even among the cast—Deadline reports that the writers aim to build on the trajectory of season 1. 
"While we don't know the specifics, what we set out to do in this story is to set Ava, Deborah, and everyone in their ecosystem on a road to redemption and emotional happiness," Downs said.
RELATED: 'Hacks' Season 2 Release Date, Plot, and More!
Related post url: