Hailey Bieber Just Gave Away How Justin Bieber Winds Down
Justin Bieber has a specific method for reducing stress these days, which his wife, Hailey Bieber, just revealed. It's called Havening. Here's what it is and why he does it.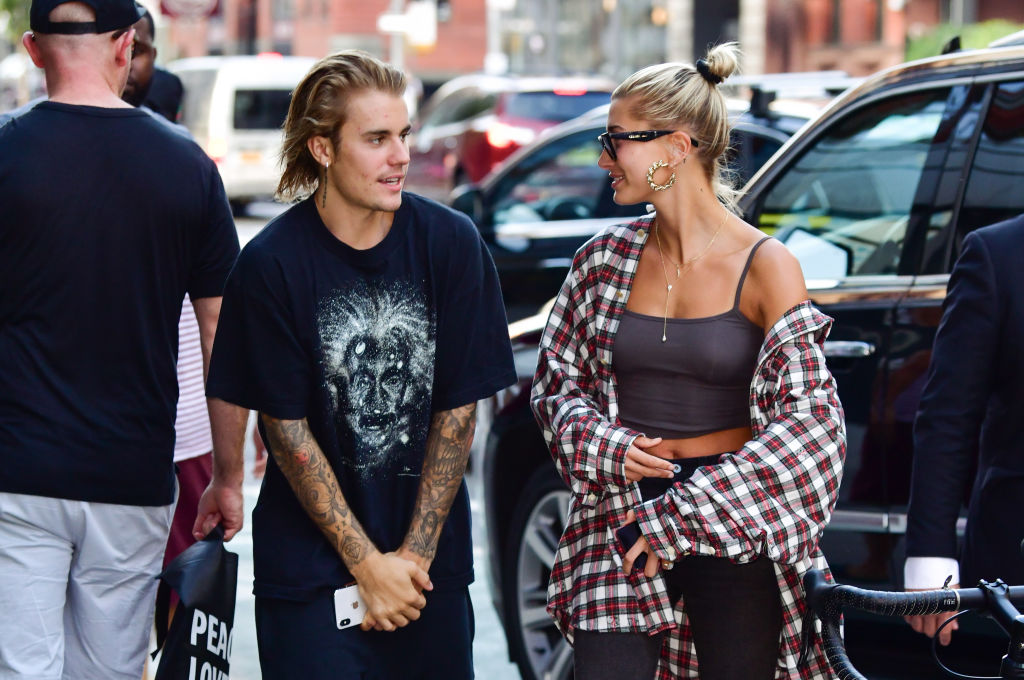 Justin Bieber's 'Seasons' docuseries
Bieber premiered his YouTube Originals docuseries, Justin Bieber: Seasons, on Jan. 27. The singer used the series and its 10-minute episodes to share details about his recent Lyme disease diagnosis, his "serious case of chronic mono," and his music.
"I think what's been challenging over the years is a lot of the times I'd make music, and it would be for me," Bieber said in the first episode. "When the focus and the goal is about yourself, you kind of tend to lose your purpose in that. I think the older I get, the more I realize that I'm not utilizing my gift, I feel, for the right reasons."
"This isn't about me. It's about helping someone who's going through whatever they're going through and being able to talk about that thing," he continued. "I think that's a really cool way to look at what I do."
Bieber isn't comfortable watching his documentary
The director of Bieber's series, Michael Ratner, told Entertainment Tonight the singer doesn't like watching the documentary, saying Bieber felt "uncomfortable" with some segments.
Bieber was troubled watching the episode about his past drug use and health issues. "He was just staring at it and he said, 'This is tough… There's power in weakness,'" Ratner said. "I thought when he said that, he said, 'The very reason why it's sometimes uncomfortable for me to watch, that is the reason I want it out there.'"
"It was never a place of subjectivity or trying to make a Justin Bieber commercial," Ratner continued. "He was never trying to use this as a vehicle to push album sales. It was really about how to tell [his] story."
What is 'Havening,' and why does Justin Bieber do it?
Hailey Bieber explained to the singer's fans how her husband has been soothing himself lately, thanks to his health coach, Dr. Buzz Mingin. He's been using a technique called Havening, in which basic touch is used to halt uncomfortable feelings stemming from distressing memories.
"The changes that I've seen with Justin are monumental," Mingin said in the ninth episode of Bieber's documentary. "He's matured tremendously. He's not living in survival mode anymore."
Hailey Bieber also explained Havening in the same episode. "It's basically like a self-soothing thing," she said. "Everybody kind of has their own version of Havening without knowing it. It's like when you're a little kid and you suck your thumb to soothe yourself."
"[You do it] when you're starting to feel really stressed out or just to keep yourself calm," she continued. "It's almost like when you're a kid and your mom is rubbing your back to sleep, and it's the best feeling in the world. It's kind of like that, except you're doing it for yourself."
The ninth episode also showed Bieber using the technique while filming his music video for his song, Yummy. "It was just a lot, a lot of people, a lot of dynamic, a lot of stuff," Bieber reminisced. "I was in my head a lot, and it's hard for me to really enjoy it like that. But I know that some days are just gonna be like that."