Hailey Bieber Once Thought She and Justin Bieber Wouldn't End up Back Together Until 'Way Later in Life'
After breaking up, the supermodel was convinced a reconciliation with Bieber wasn't going to happen anytime soon and recently admitted to this on a new episode of Ashley Graham's Pretty Big Deal podcast.
Hailey Bieber may be Justin Bieber's one less lonely girl, but there was a time she was unsure what the future had in store for her and the singer.
While appearing on a new episode of Ashley Graham's Pretty Big Deal podcast, the model opened up about her and the singer's relationship timeline, sharing that even though they eventually rekindled their romance in 2018, she wasn't expecting to get back together with their pop star as soon as they did.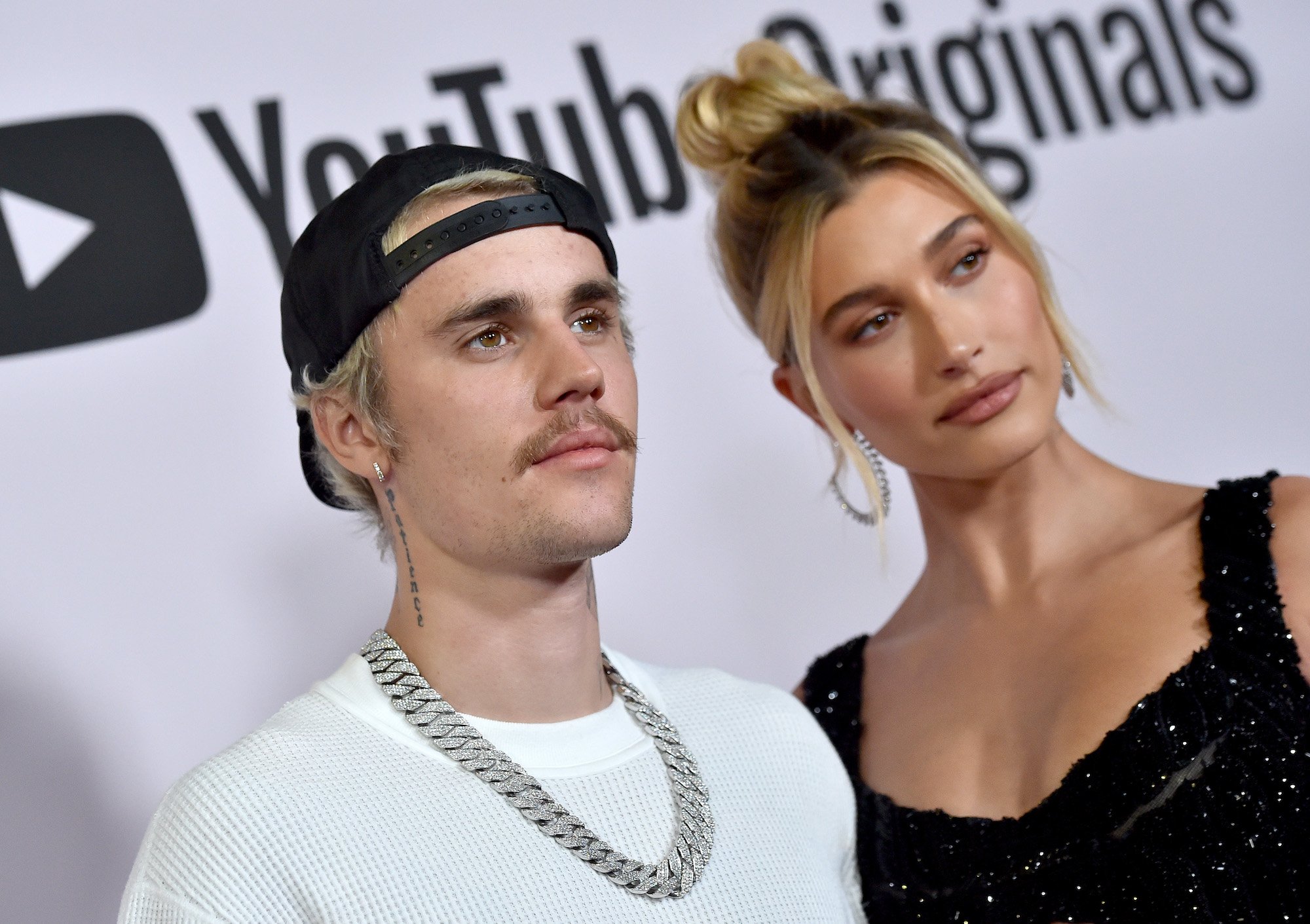 Justin and Hailey Bieber go way back
Long before Hailey and Justin sparked a flame that is still burning today, they were just friends who had been introduced to each other in 2009 by the model's father, actor Stephen Baldwin.
Following news of their relationship, a video resurfaced that showed the two meeting for the first time. Since the pair were just young teens then, sparks certainly did not fly between them.
But that all changed in 2015 when they started hinting at a possible romance following Bieber's split from Selena Gomez the year prior.
Though Baldwin and Bieber initially denied dating rumors, their regular outings and cheeky social media posts had some believing otherwise.
Then in December 2015, it seemed to fans that the model and the singer were officially a couple after Bieber shared several Instagram photos and videos detailing their Anguilla getaway.
On January 6, 2016, the "Never Say Never" crooner officially confirmed their relationship when he posted a steamy Instagram photo of them kissing as they celebrated New Year's Eve.
After calling it quits in 2016, Hailey wasn't sure what the future held for her and Justin
A month after going Instagram official, both Baldwin and Bieber confirmed that they were in a non-exclusive relationship.
"We are not an exclusive couple," Baldwin told E! News in February 2016. "He's about to go on tour. Relationships at this age are already complicated, but I don't really like to talk about it because it's between me and him."
The following month, Bieber reflected on his relationship with the supermodel while speaking with GQ. Although he acknowledged Baldwin as "someone I really love," the singer noting that he wasn't looking to be in a serious relationship.
"What if Hailey ends up being the girl I'm gonna marry, right? If I rush into anything, if I damage her, then it's always gonna be damaged," he said at the time. "It's really hard to fix wounds like that. It's so hard. … I just don't want to hurt her."
Since Bieber and Baldwin weren't ready to commit to each other, their non-exclusive relationship came to an end in August 2016.
After calling it quits, the A-listers moved on with their respective lives. With Baldwin focus on her modeling career and Bieber striking up a relationship with Sofia Richie, it seemed like a possible reunion wasn't in the former couple's near future.
Even the supermodel was convinced a reconciliation with Bieber wasn't going to happen anytime soon and recently admitted to this on a new episode of Ashley Graham's Pretty Big Deal podcast.
"I always had this idea in my mind like if Justin and I ever end up back together, we're going to be like way later in life," she confessed. "He's going to be like 30 and have it like figured out. And if not, [we're] never going to be together."
Justin and Hailey eventually found their way back to each other
Nearly two years after calling it quits, Bieber and Baldwin reunited and put their rekindled relationship on full display in the public eye.
After being spotted making out all over the United States, the pair took their love abroad and packed on the PDA during a July 2018 vacation to the Bahamas, which ended with an engagement.
Though fans were happy for the couple, many accused Bieber and Baldwin of moving too fast, pointing out that he wasn't completely free from his relationship with Gomez before moving on with the model.
However, during Balwin's (now-Bieber) new interview with Graham, she set the record about her and the singer's romance, noting that they were both single when they got back together.
"People don't know, too, we had been talking for a while before we got back together," Hailey said on the November 17 podcast. "Contrary to popular belief, he had been single for a while and I had been single and we were kind of just trying to figure life out."
Though Bieber acknowledges that her romance with the pop star moved quickly, she insists that things just fell into place for them.
"I felt like the time that things came back around for him and I was the time when I really had let it go and was like, 'I don't know what's ever going to happen with this person. I just know that I want him to be in my life forever. Whether he's meant to just be my friend forever,'" the model continued. "I just love him… he's always going to matter to me."