Hailey Bieber Subtly Responds to Fans Who Think Justin's New Songs Are About Selena Gomez
Hailey Bieber is married to Justin Bieber, but some fans are still trying to connect him to his ex-girlfriend Selena Gomez. After the singer released his newest album, fans were speculating that some songs were about Gomez, specifically "Ghost" and "Anyone." The blonde model took to her TikTok account to respond subtly to accusations that her husband wrote love songs about his ex.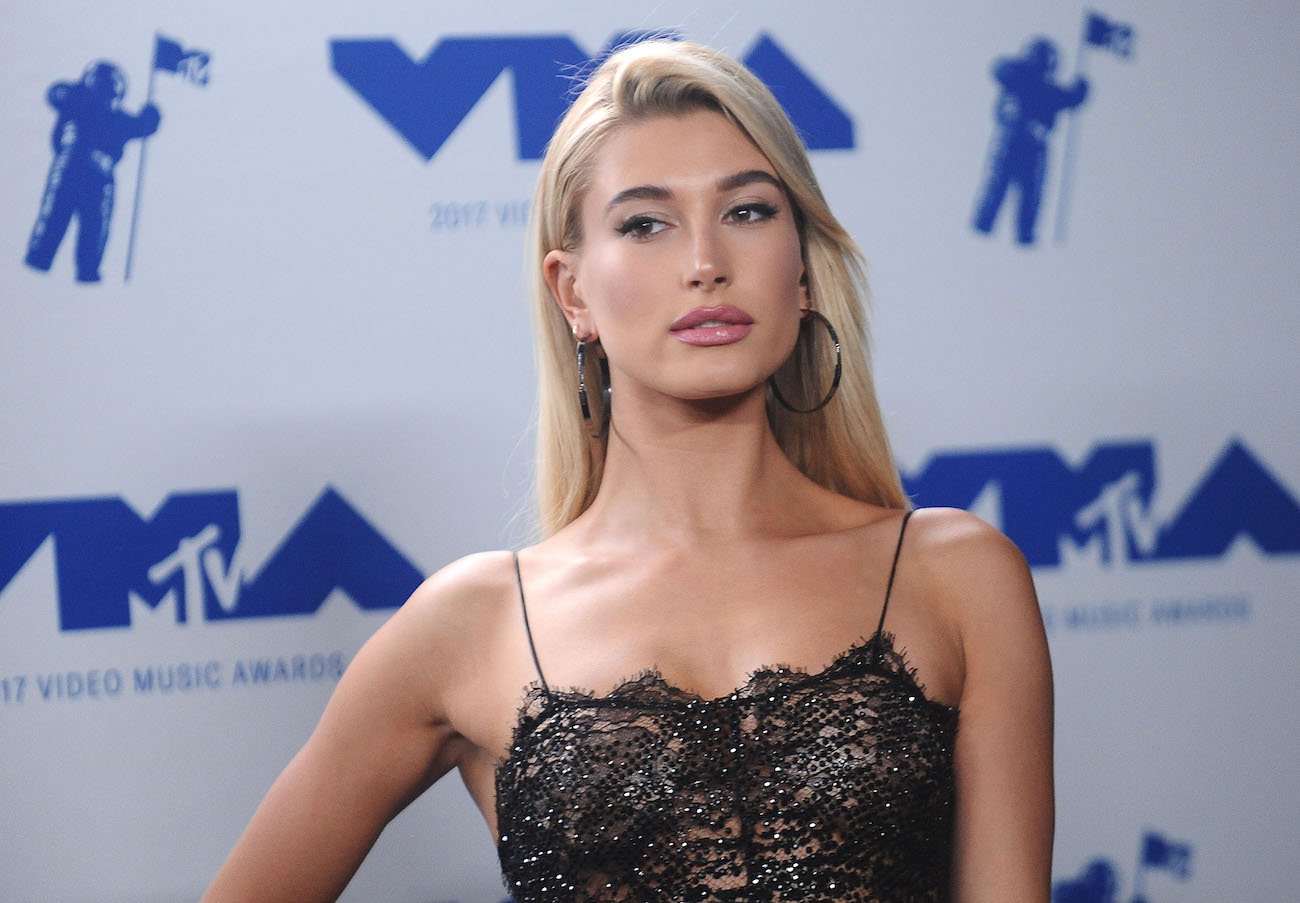 Hailey Bieber and Justin Bieber got married in September 2018
Even though the Biebers were in an on-and-off relationship in the mid-to-late 2010s, the couple made things official in September 2018 when they got married. Prior to them tying the knot, the singer was in another on-and-off relationship, with Gomez.
The "Sorry" singer and Gomez had gone from friends to romantic interests in their teen years. They started dating at the start of Bieber's career, and while Gomez was still on the Disney Channel in Wizards of Waverly Place. Their tumultuous relationship played out for tabloids and social media until 2018 when they split up for good.
The model spoke about finding her way back to Bieber on Ashley Graham's podcast Pretty Big Deal.
"I always had this idea in my mind, 'If Justin and I ever end up back together, we're gonna be like way later in life,'" she revealed. "He's gonna be 30 and have figured it out, and if not, we're never gonna be together."
"I felt like the time that things came back around for him and I was the time where I really had let it go and was like, 'I don't know what's ever going to happen with this person. I just know that I want him to be in my life forever to some capacity. Whether he's meant to just be my friend forever,'" she said. "I just love him… he's always going to matter to me."
Hailey Bieber posted on TikTok about her husband Justin Bieber
Bieber released his newest album, Justice, on March 19, 2021. The album boasts 16 tracks, with features from Khalid, Chance the Rapper, Kid Laroi, Benny Blanco, and more.
Fans immediately started theorizing about who they think certain songs are about. Some connected a few of Bieber's songs to Gomez — but then they tagged his wife in their comments.
She clearly wasn't going to let that happen without striking back.
Hailey Bieber showed that she didn't care about Selena Gomez theories
The model posted her own TikTok showing what she really thinks of the fan theories. She shared a video of her applying lip gloss, smacking her lips, and smirking while "Peaches" by her husband played on the audio.
Bieber expressed that she was above all of the speculating and questioning — at the end of the day, she's the one who's married to him.
Even if people think certain songs were written for Gomez, they probably shouldn't tag Bieber in their comments about it.
You can listen to Justice on Apple Music and Spotify.