Hailey Bieber's Custom Engagement Ring Set Justin Bieber Back $500k
Justin and Hailey Bieber have one of the most rock-solid relationships in young Hollywood. Although there were many doubters when they first got together, the two have proven to be committed to each other, doing what it takes to make their marriage last. These days, the Biebers are as happy as ever, interacting with fans frequently on social media and working on their own individual projects. Still, many fans are fascinated with the story of how they met and the super-sweet way that Justin Bieber proposed to his now-wife.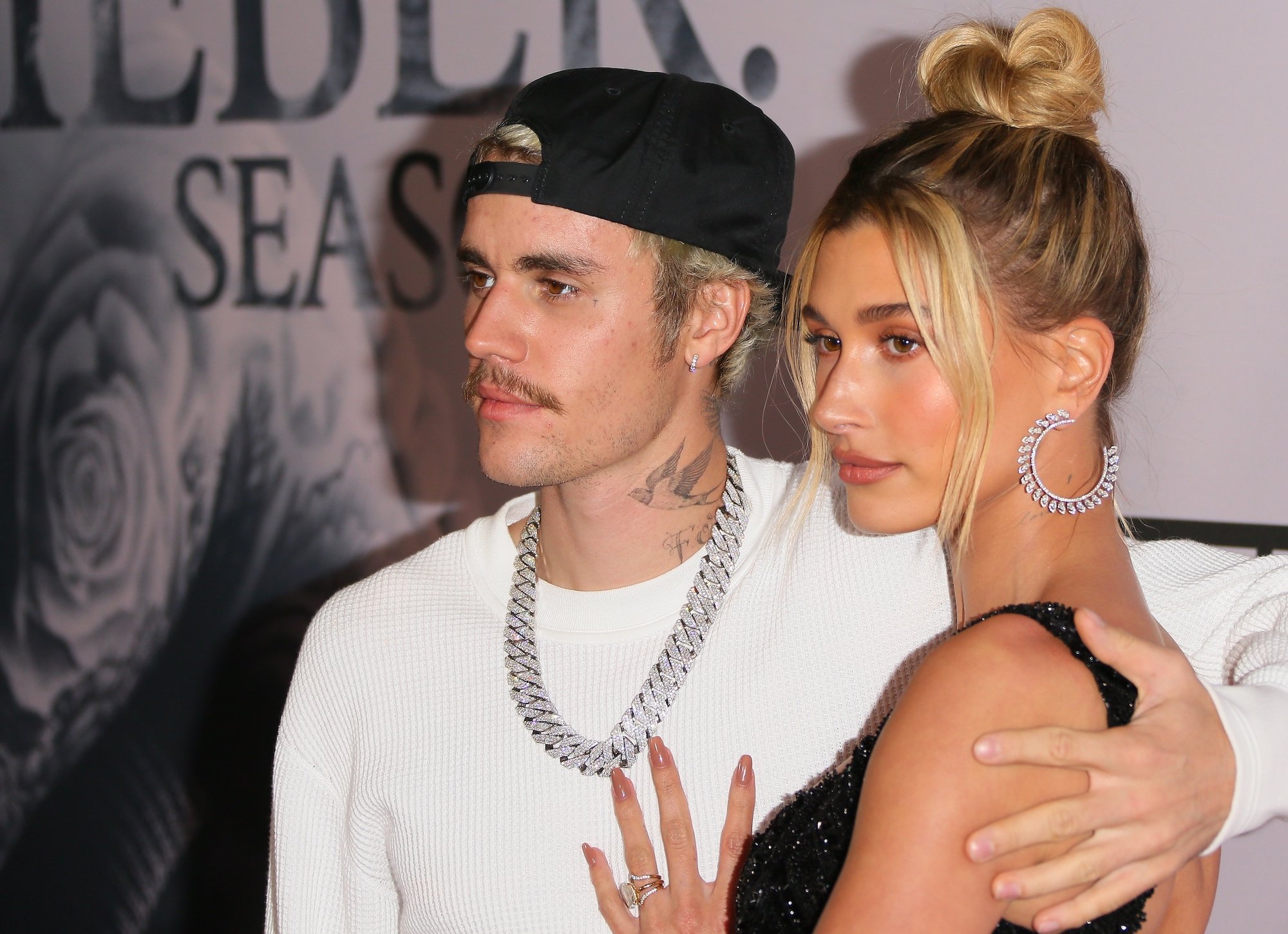 How did Justin and Hailey Bieber first meet?
Justin and Hailey Bieber go way back, back to the days when Justin Bieber was first becoming popular as a young pop singer. In 2009, Stephen Baldwin brought his young daughter, Hailey, to a Justin Bieber performance on the set of the Today show. The moment when Hailey Baldwin first met Justin Bieber was captured on camera for posterity, revealing two nervous young people sharing a friendly moment. Neither of them likely realized how important they would eventually become to each other.
A few years later, Bieber and Baldwin became good friends, after crossing paths again through their mutual friends, Kylie and Kendall Jenner. The two were soon spotted out and about, attending church services together and getting cozy on vacation. Although they claimed that they were just good friends, by early 2016, Bieber and Baldwin were photographed kissing. 
When did Justin Bieber propose?
Ultimately, Justin Bieber and Hailey Baldwin broke up in 2016, only a few months after they initially were photographed making out. Bieber rekindled his romance with pop star Selena Gomez, while Baldwin moved on to date other people as well. Still, by the summer of 2018, the two young stars were back together again. Things got hot and heavy between the pair, and in July 2018, news of their engagement was leaked to the press, according to People.
Fans questioned the sudden nature of the engagement, but there was no doubt that Bieber and Baldwin were in love with each other. Bieber even took to Instagram to shower praise on his bride-to-be, stating "My heart is COMPLETELY and FULLY YOURS and I will ALWAYS put you first! You are the love of my life Hailey Baldwin and I wouldn't want to spend it with anybody else." Hailey Baldwin also shared her own message of love and devotion on social media. 
The expensive engagement ring that Justin Bieber gifted to Hailey Bieber
Justin and Hailey Bieber tied the knot in a courthouse ceremony in September 2018, only two months after getting engaged. They would go on to have a second wedding ceremony, with family and friends in attendance, a year after their initial courthouse ceremony. These days, Justin and Hailey Bieber are still happily together — and part of that might have to do with the fact that Justin Bieber isn't shy about showing his wife how much he loves her. Bieber wants nothing but the best for his wife, starting with his choice of engagement ring. 
Reportedly, the engagement ring that Justin Bieber proposed to Hailey Baldwin with cost around $500,000 and features a huge, oval-shaped diamond, to suit the model's classic sensibilities. The ring was custom-designed, and according to Brides, the jeweler who made the piece stated that Bieber could see Baldwin's face in the massive, flawless stone. While it takes a lot more than fancy jewelry to keep a couple together, the fact that Justin Bieber doesn't mind lavishing expensive jewelry on his beloved likely helps a great deal.