Haley Dunphy (Sarah Hyland) Sang 'Midnight Train to Georgia' During This 'Modern Family' Episode
As the eldest child in this extended family, Haley Dunphy (Sarah Hyland) was often babysitting Luke, Joe, and even her "Uncle" Manny. For one episode, these characters appeared as her backup singers for a living room performance of "Midnight Train to Georgia" by Gladys Knight & the Pips.
Here's what we know about this Modern Family episode.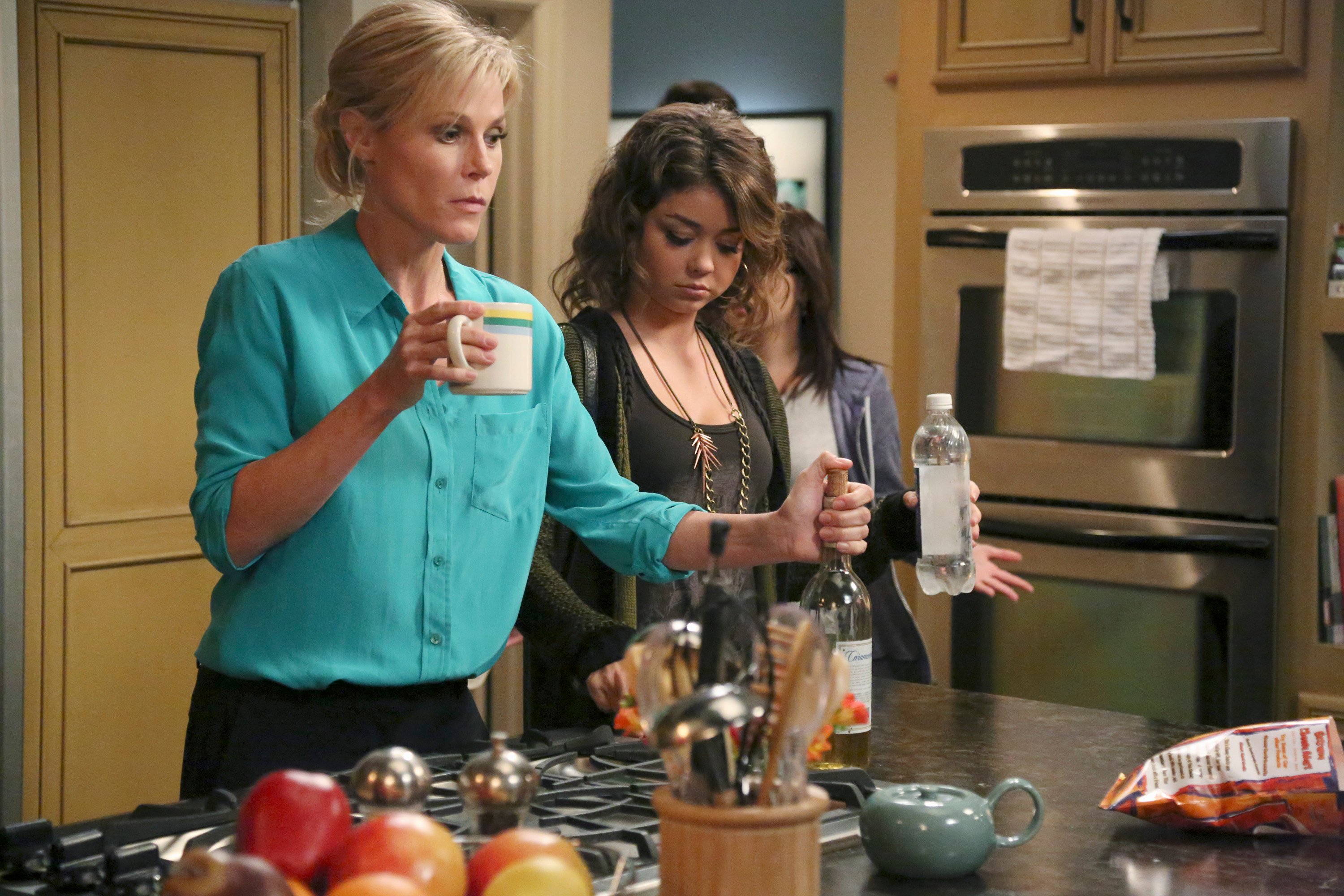 Sarah Hyland appeared as Haley Dunphy for most episodes of 'Modern Family'
Modern Family introduced viewers to the Pritchett-Dunphy-Tucker family. They were full of personality, laughter, and love. The eldest of the Dunphy children, Haley Dunphy, was portrayed by Hyland for most episodes of ABC's original comedy series.
Haley Dunphy wasn't a great student, but she was popular. She had a passion for fashion and even worked for the "lifestyle" company NERP. For some episodes, Hayley Dunphy shared her singing skills.
Haley Dunphy thought she could turn her singing skills into a career during the "It's the Great Pumpkin, Phil Dunphy" episode of Modern Family. This character auditioned for a job on a cruise ship but unfortunately lost the opportunity after showcasing some wonky dance moves.
Sarah Hyland sang 'Midnight Train to Georgia' on 'The Late Show' episode of 'Modern Family'
During "The Late Show," the adults of this extended family when out to dinner. As a result, Haley was in charge of babysitting Luke, Manny, and Joe. What did she decide to do with them? Put on a living room performance of "Midnight Train to Georgia" by Gladys Knight & the Pips.
At the same time, Jay Pritchett and Claire Dunphy broke into a spontaneous version of this song next to a taco truck. However, this wouldn't be the last time characters sang in this comedy series. In "Mothers Day," Phil Dunphy broke out into "Ain't Too Proud To Beg" while cooking with Jay.
During the season 4 episode titled "Best Men," Claire and Haley Dunphy saw the Electric Light Dorkestra live, complete with Alex Dunphy playing the cello and even singing. Alex Dunphy surprised the whole family by singing "Silent Night" during the "White Christmas" episode.
Cameron Tucker, portrayed by Eric Stonestreet, also showcased his singing skills as the local music teacher. Unfortunately, during the "If You Leave Me Now" episode, one woman thought Mitch had the better singing voice.
'Modern Family' ran for over a decade on the television network, ABC
Even outside of her role on ABC's comedy series, Hyland showcased her singing skills. In 2016, she recorded a cover of "Closer" by The Chainsmokers ft. Halsey with Boyce Avenue. The corresponding YouTube video currently has over 120 million views. 
This show premiered its final season on the television network ABC. Modern Family, including the "Someone to Watch Over Lily" episode, is available for streaming on Hulu. To learn more about this subscription service, visit their website.