Halle Berry Beauty Secrets: Actress Reveals Her Favorite Products From $7 Scrub to $435 Mask
Halle Berry is considered to be one of the most beautiful actresses in Hollywood, with a career that spans decades. She has been a part of several major film franchises including the James Bond series.
These days, Berry spends the majority of her time behind the camera, working on various projects that interest her. However, she is still one of Hollywood's most iconic beauties.
Fans have long wondered how Berry looks younger than her years and maintains her appearance. Recently, Berry opened up about her favorite beauty products, including the ones that keep her feeling (and looking) young.
How did Halle Berry become famous?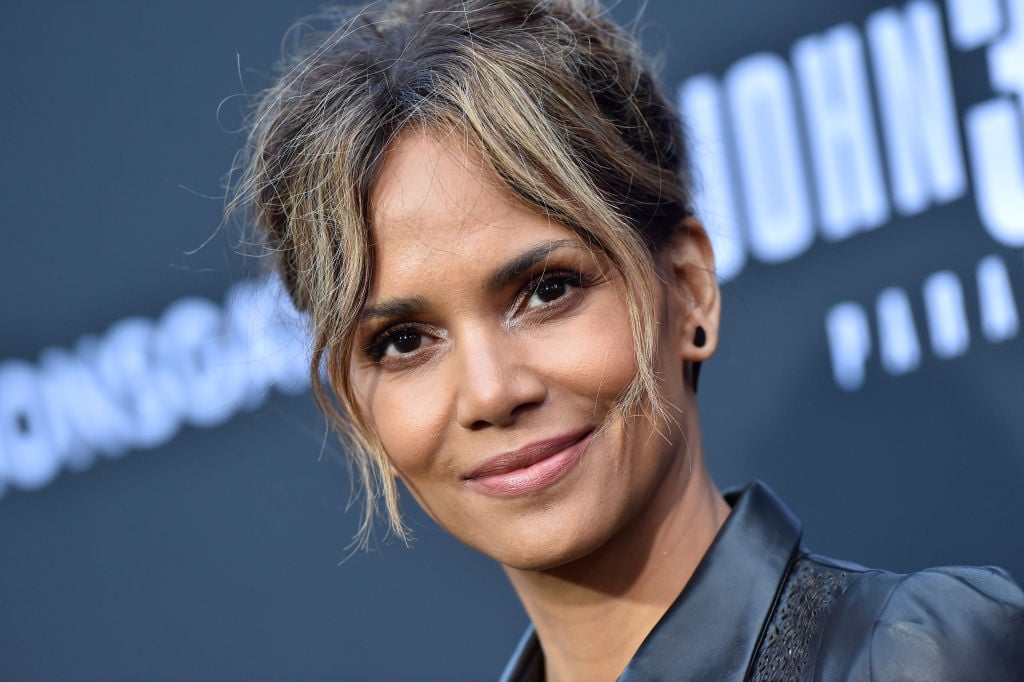 Berry was born in Cleveland, Ohio, in 1966. Growing up in Ohio, Berry and her sister were raised primarily by her mother and has maintained a close relationship with her all throughout her life.
Berry first gained attention as a teenager for her remarkable beauty, winning a succession of beauty pageants, including Miss Teen All American in 1985. She was even a runner-up in the Miss World pageant in 1986, although she did not take home the trophy.
In 1989, Berry was living in New York and pursuing a career in acting. After initially landing a couple of small roles on television (including on the series Living Dolls) Berry transitioned to working in movies.
A few of Berry's early films include Jungle Fever, Boomerang, opposite Eddie Murphy, Losing Isaiah, Race the Sun, and Bulworth. By the late nineties, Berry was a familiar face with audiences and she had begun to earn serious acclaim for her acting ability.
In 1999, Berry was nominated for an Academy Award for Best Actress in honor of her work in Introducing Dorothy Dandridge, where Berry played the iconic African-American actress. 
Halle Berry takes great care of herself
Throughout the 2000s, Berry continued to cement her status as not only a great actress but a beauty icon as well. Her role as Jinx in Die Another Day was one of her most buzzed-about appearances, especially the scene where she emerged from the water in a revealing bikini.
These days, Berry is fifty-three years old and looks better than ever. 
The actress puts in a great deal of work on her exercise routine, and reportedly, works out at least five times per week. She changes up the exercises that she does, mixing it up with cardio, strength training, boxing, and yoga.
While many people despise taking the time to hit up the gym, Berry thrives on the exercise, stating: "It's a stress reliever (God knows I've needed that over the years), makes you feel relaxed, optimistic and those endorphins are just heavenly! After I workout, I feel like I can conquer the world." 
What beauty products does Halle Berry use?
While genetics and hard work no doubt play a part in Berry's phenomenal looks, she also has an arsenal of beauty products that she turns to in order to feel and look her best. Recently, Berry shared her favorite product picks on her Instagram, and surprisingly, her favorite products range in price from mere dollars to close to five-hundred dollars.
To chill out, Berry reaches for two different bath salt soaks by the beauty brand Kismet, one with lavender and rosemary and the other with rose and ylang-ylang. At the relatively low price point of only $20 per bottle, they are affordable as well as luxurious.
Berry's favorite body wash is by Aesop Geranium Leaf Body Cleanser, priced at $45. The ageless actress also has a fondness for body scrubs – for her body, she likes a coffee-based one that is only $15, and for her feet, she reaches for the Heel to Toe Exfoliate Foot Scrub, which is only $7. 
To moisturize her body, Berry loves Lush, the skincare company that likes to keep things natural. She prefers the Lush Charity Pot Body Lotion, priced at only $28. However, when it comes to her face, Berry doesn't play around: One of her favorite skincare treats is from Dr. Dennis Gross Skincare, an LED mask that is priced at $435.