Halle Berry Broke Several Ribs During the Filming of 'John Wick' and Completely Halted Production
Halle Berry is one of Hollywood's most beloved actors, a performer who got her start as a beauty queen before transitioning to a feature film career that is still going strong to this day.
Berry, whose personal life often makes tabloid headlines, has acted in everything from romantic comedies to heartfelt dramas, but she's really made her mark in action movies, including Die Another Day and X-Men. Berry is known for her commitment to "selling" a scene, and she has gotten injured on set before — most notably when she was filming John Wick: Chapter 3 — Parabellum, when the injuries that she sustained were so severe that they actually halted production for some time. 
What is Halle Berry best known for?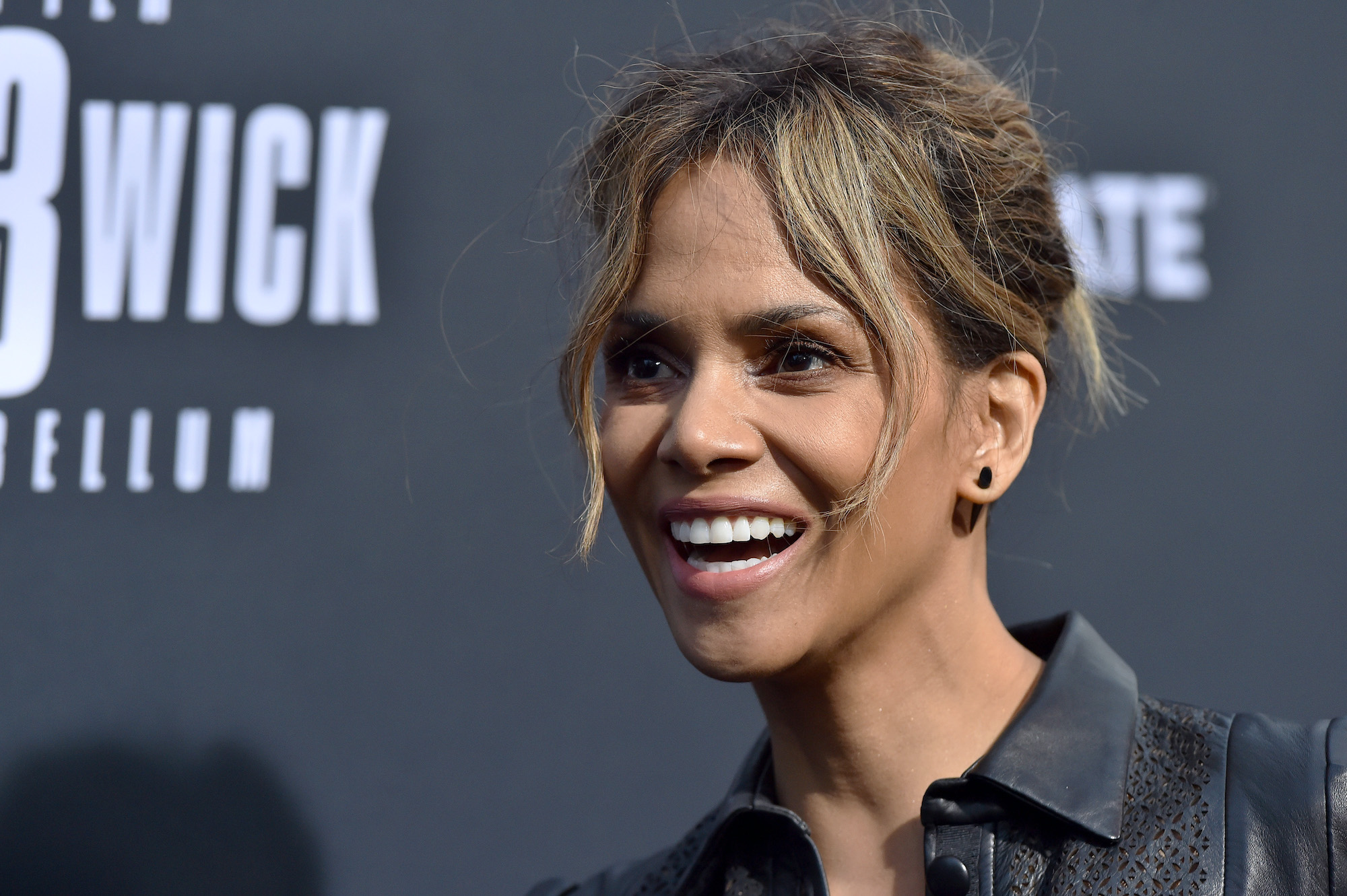 Halle Berry first started acting in the late '80s, after a successful run as a beauty pageant queen. While Berry's first few years in New York City were difficult, as the young performer struggled to find her way, she was eventually able to break into the entertainment business with small roles in TV shows like Living Dolls. It was as a film actress that she really made her mark, however, with early roles in movies such as Boomerang, The Flintstones, and Monster's Ball, the latter earning Berry an Academy Award for Best Actress. 
By the early 2000s, Berry was one of the biggest stars in Hollywood. In 2000, she was cast as Storm in the X-Men movies, and in 2002, she became a Bond girl when she played Jinx in the blockbuster action flick, Die Another Day. In addition to Berry's film work, she's a successful businesswoman, and over the years, she has worked with high-profile brands like Revlon.
Halle Berry broke several ribs when she was filming 'John Wick'
One of Halle Berry's biggest recent film roles was in the 2019 movie John Wick: Chapter 3 – Parabellum. As an ex-assassin and good friend of John Wick, Berry was thrust headfirst into the action, upon her request — and ended up taking a few blows in the process of filming some of the more hardcore action scenes. "I broke three ribs when I was rehearsing for John Wick… It's like a badge of honor for me, we don't know how it happened… I worked for a little while with broken ribs until I could no longer do it," Berry said in an interview at that time.
When she realized the extent of her injuries, Berry called upon the filmmakers to take some time off. They agreed, and actually halted production of the film in order to allow Berry plenty of time to recover. Fortunately, once her broken ribs had healed, she was able to jump right back into filming with no lasting damage. 
What is Halle Berry doing these days?
In recent years, Halle Berry has focused more on her work as a budding director than as an actress. In 2020, Berry made her directorial debut with the sports-centered film Bruise, a movie that has earned her significant critical acclaim. While she hasn't retired from acting, it is clear that Berry is ready to explore other avenues in the filmmaking process.
In addition to her work in movies, Berry is a dedicated social activist and often speaks out on behalf of issues like preserving the ocean's ecosystem and women's rights. A mother to two children, Berry has more than shown that she has earned her place as one of Hollywood's hardest-working actresses. Stay tuned to Showbiz Cheat Sheet for all the latest entertainment news!