Halle Berry's Notorious Oscar Bob Isn't Real
Halle Berry is one of Hollywood's most iconic starlets, known for her good looks and effervescent style. She has been turning heads for decades with her flawless beauty, charismatic charm, and age-defying appeal. Now in her mid-fifties, the Catwoman actor adopts a healthy lifestyle, maintaining a rigorous exercise regime and diet.
Fans are familiar with Berry changing her appearance, sometimes drastically, to meet the demands of a new role. But, when it happens in real life, it is hard for them to embrace the change.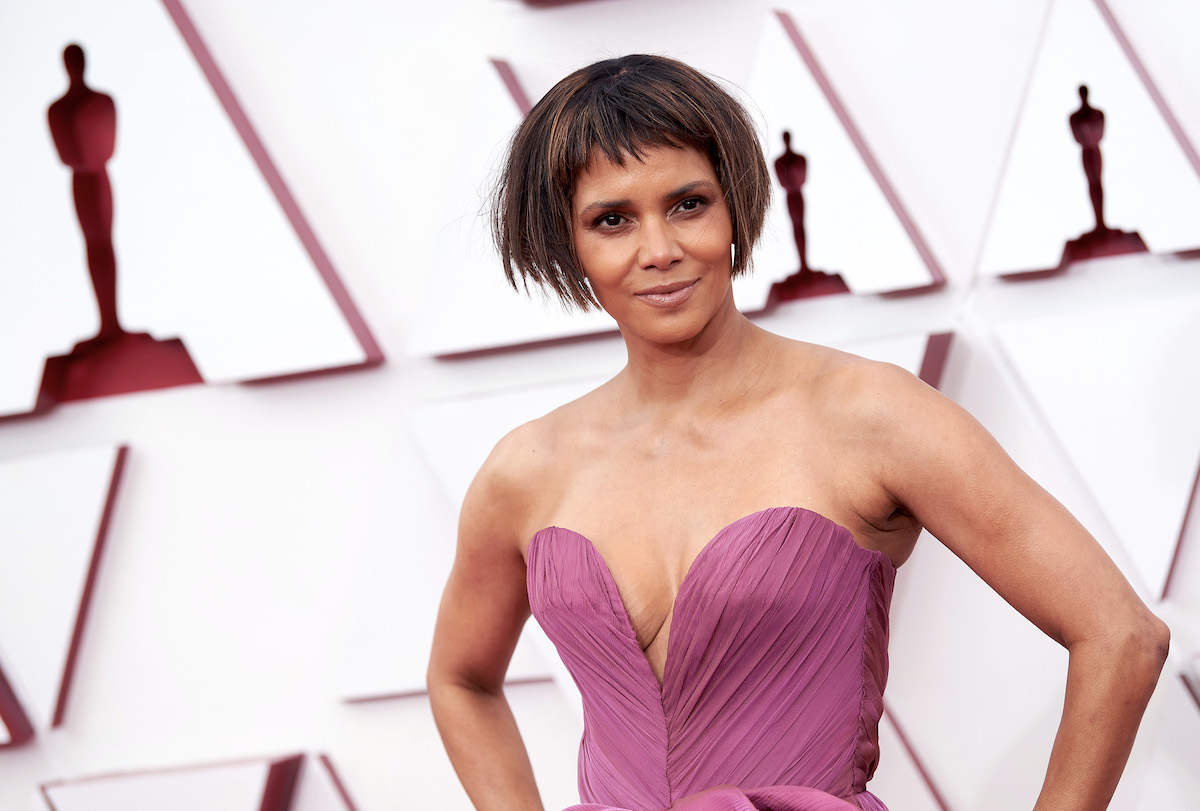 Recently, at the 93rd annual Academy Awards ceremony, fans and critics alike were shocked to see their favorite A-list actor wearing a new hairdo. Gone were her typical long-flowing honey blonde locks, replaced by crudely cut short hair.
Much to their disbelief, it all turned out to be a hoax, and there was no reason for them to "wig out." Thankfully, the actor's lovely locks are still intact.
Halle Berry's relationship with Hollywood
RELATED: Inside Actress Halle Berry's Three Marriages
Berry is an accomplished actor, producer, and director. Born Maria Halle Berry in Cleveland, Ohio, in 1966, the 54-year-old beauty started her lucrative career as a fashion model.
The Miss Teen All-American Pageant winner landed her first television role in the 1989 series Living Dolls. Two years later, Spike Lee cast the tenacious actor as a crack addict in the movie Jungle Fever.
The role launched her career, allowing her to work on projects with Eddie Murphy, Jessica Lange, and Warren Beatty. She won a Golden Globe for Best Actress in a TV Movie/Mini-Series in 1999 for her role in Dorothy Dandridge. The critically acclaimed actor also delighted fans in her role as Storm in the X-Men blockbuster movie.
IMDb reported that in 2001 Berry "became the first African-American to win Best Actress at the Academy Awards, for her role as a grieving mother in the drama Monster's Ball."
Berry went on to work in countless film and television projects, most notably Die Another Day, Kingsman, and John Wick. Fans also loved her role as Molly Woods in the 2014-2015 television series Extant from Steven Spielberg.
As COVID-19 regulations begin to ease, the Flintstones actor has several upcoming projects in production.
Berry shocked fans with her new red carpet look
RELATED: Halle Berry Explains the Moment Adrien Brody Kissed Her at the Oscars: 'What the F – Is Happening?'
When Berry showed up at the 2021 Oscars sporting a super short haircut, fans went wild on social media. Despite the flawless Dolce & Gabbana strapless mauve gown, the baby bangs and blunt bob were too much for fans to handle.
People reported Berry's new look was being compared to "Johnny Depp in Willy Wonka and the Chocolate Factory, Edna Mode from the Incredibles and Beyoncé's super short bangs in 2014."
Before the big reveal, the Academy Award-winning actor's hairstylist posted a picture of Berry's golden tresses lying in a pile on the floor. The photo was captioned, "We came to play … ✂️✂️✂️ @halleberry #oscars2021"
The 'Catwoman' star faked fans out
RELATED: Halle Berry Says Her Oscar Win Was One of Her Biggest Heartbreaks
Fans took to social media in droves after the big bob reveal, creating memes almost instantaneously.
Several days after the awards ceremony, Page Six Style put fans at ease, saying, "Everyone can stop wigging out: Halle Berry's controversial Oscars 2021 haircut was a fake."
After so much unexpected attention, Berry posted a photo to Instagram with her long honey blonde tresses still intact. The Monster's Ball actor captioned the selfie, "Oscar bob…just kidding," with a laughing emoji.
Elated fans responded with, "Don't ever do that again" and "Of course! I didn't believe it for a second!"
Berry's dramatic hairstyle may have gotten fans worked up, but they all tend to agree that she is gorgeous no matter what look she decides to go with.