Halle Berry's Skincare Secret Is Her DIY Face Mask and It's Ridiculously Easy
Halle Berry is a Hollywood superstar who is known for her work in independent films as well as major Hollywood blockbusters. She made history with her film Monster's Ball, for which she won the Academy Award for Best Actress, the first African-American woman to ever achieve that honor. With a career that has spanned decades, Berry continues to be active in Hollywood, although she also spends much of her time behind the scenes, raising her young daughter. Recently, Berry revealed a few of her secrets for maintaining healthy skin at any age, and fans are wildly excited about it.
How did Halle Berry become famous?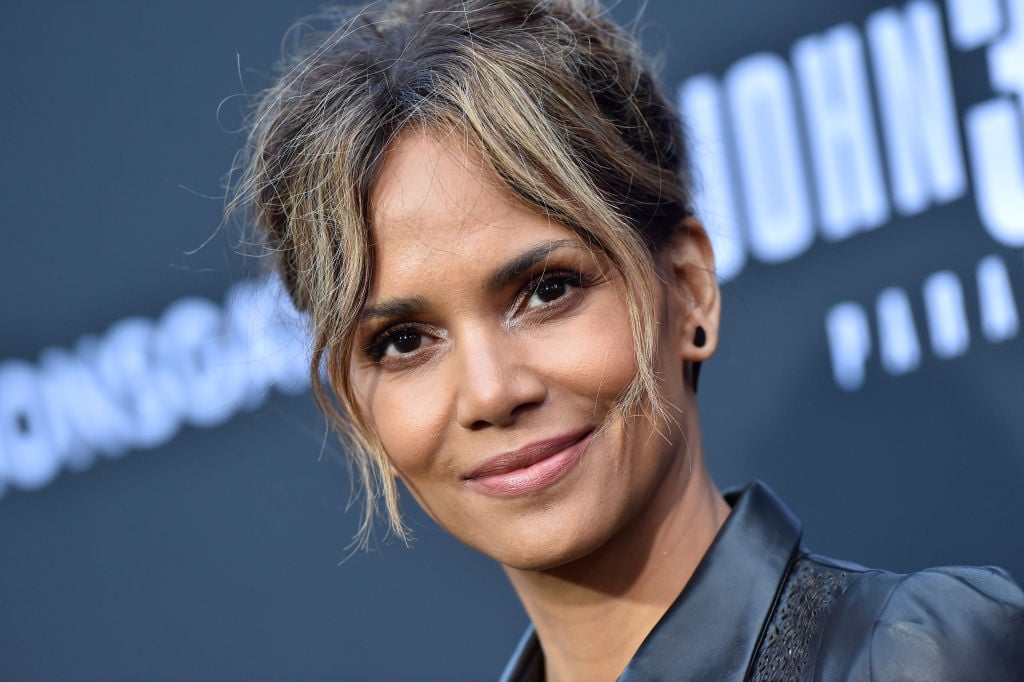 Berry was born in 1966 in Cleveland, Ohio. Raised primarily by her English-born mother, Berry experienced her share of hard times as a child but by the time she entered high school, she had started to become very popular for her noticeable beauty.
In the eighties, she became a beauty pageant queen and went on to win the title of Miss Ohio USA in 1986. Following that win, Berry entered the 1986 Miss World competition. Although she did not win, Berry made waves and decided to move to New York in order to pursue a modeling career.
Berry's early years in New York were not especially successful. She was homeless for a brief period of time, and it took several years before she was able to start landing parts in movies. A few of her early movie roles included parts in Jungle Fever, Strictly Business, and Race the Sun.
Berry experienced her first big breakthrough in 1999, portraying Dorothy Dandridge in the HBO film Introducing Dorothy Dandridge. After that, Berry became an in-demand talent and went on to star in movies such as Swordfish, Monster's Ball, Die Another Day, and Catwoman.
Halle Berry is known for her ageless beauty
Even from the very beginning of her career, Berry earned recognition for her incredible beauty. Blessed with perfect features, Berry soon became one of Hollywood's leading heartthrobs.
Her beauty-queen status was confirmed after her role as Bond-girl Jinx in the film Die Another Day. The scene where she slowly walks out of the ocean wearing a skimpy bikini became an iconic image for fans all around the world.
At the age of fifty-three, Berry is as stunning as ever, although she has admitted that it isn't always easy to look incredible 24/7. Although she has great genetics, Berry also follows a strict ketogenic diet and practices intermittent fasting.
Berry works out a lot, and regularly practices yoga. She also burns fat through intense cardio sessions, martial arts exercises, and core work.
Halle Berry recently shared her DIY beauty secret
Like many other Hollywood stars, Berry loves good quality skincare and beauty products. She swears by relaxing bath salts, coffee-based body scrub, and Lush Charity Pot body lotion.
Still, one of her favorite beauty tricks is mixing up a DIY face mask. Recently, Berry shared the recipe for her favorite face mask with her followers, and it is surprisingly easy to make.
To create the mask, Berry mixes two tablespoons of brewed green tea (any brand will do), half a teaspoon of lemon juice, one pinch of turmeric powder, and one-fourth a cup of plain yogurt. Berry recommends stirring the ingredients together vigorously and then applying it to her face immediately.
Berry leaves the mask on for approximately three minutes, then adds a second layer of the mask on top of the first one. She leaves it on for ten minutes, then washes it all off, and applies moisturizer.
For those who want to emulate Berry's glow, her easy DIY mask is a great starting point!