Hallmark Channel Star Lacey Chabert Congratulates Candace Cameron Bure on Move to GAC Family
In recent years, the Hallmark Channel has developed its own brand to such a strong degree that it has a regular rotation of actors who star in its productions. Actors such as Candace Cameron Bure have become integral parts of the network's popularity. Now Bure has announced she's moving to GAC Family, and fellow Hallmark Channel star Lacey Chabert has chimed in.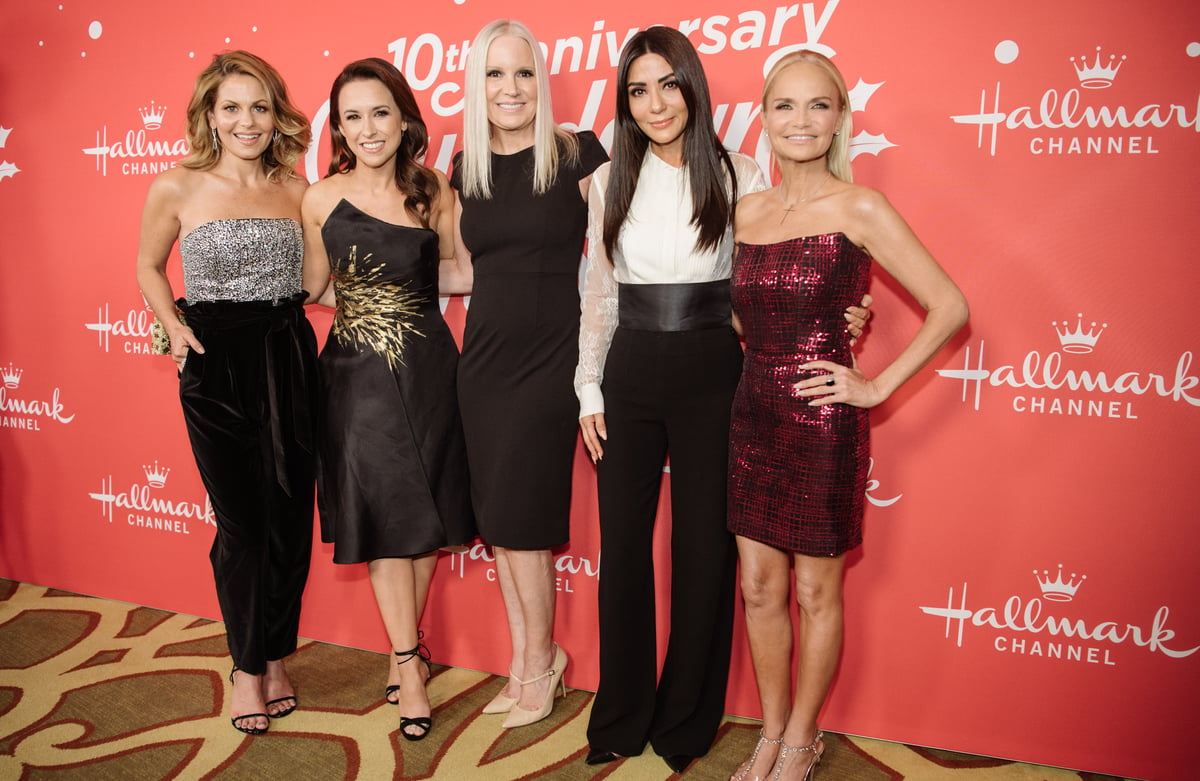 Candace Cameron Bure walked away from Hallmark
Since the late 2000s, Bure has starred in a variety of Hallmark Channel original movies. In particular, she has gained popularity for her roles in the network's Christmas movies, such as 2017's Switched for Christmas. In fact, Bure's work with Hallmark is easily the most notable part of her career aside from her role as D.J. Tanner on Full House and its sequel series, Fuller House.
So Hallmark Channel fans were understandably surprised when Bure announced she was leaving the network for one of Hallmark's biggest competitors. In April 2022, the actor revealed she's moving over to GAC Family, where she'll develop, produce, and star in new movies and TV series for the network and its sister channel GAC Living.
RELATED: Hallmark Channel's 'Summer Nights' Lineup Includes Four All-New Movies
How Hallmark star Lacey Chabert reacted to the news
Following news of Bure's move to GAC Family, fans expressed concern over the apparent end of the actor's run as the mystery-solving Aurora Teagarden. Bure played the character – based on the works of author Charlaine Harris – in 18 TV movies for Hallmark Movies & Mysteries channel starting in 2005. But regardless, other Hallmark stars were quick to congratulate Bure.
Danica McKellar – another former child star turned Hallmark leading lady – welcomed Bure to GAC Family, according to CinemaBlend. Much like Bure, McKellar moved over to the network in 2022. And Chabert shared her own congratulations to Bure on the news. Chabert has been a Hallmark mainstay since the early 2010s and recently signed a new contract with the network.
GAC Family could be a tough competitor for Hallmark
Hallmark has grown in popularity over the years by appealing to audiences looking for innocuous, inoffensive entertainment. And the presence of stars like Bure, McKellar, and Chabert – all of whom have been on TV since at least the early 1990s – has only made fans more passionate to see them fall in love and/or celebrate the holidays over and over again.
So the exits of two of those three aforementioned stars could be trouble for Hallmark Channel. To date, the network has been able to rely on both the nostalgia fans have for those longtime TV stars and the appeal of their particular brand of entertainment. Now one of those two factors has been called into question. So it will be interesting to see if GAC Family is able to gain ground on Hallmark Channel, particularly with Bure onboard.
RELATED: 'The Way Home': Hallmark Plans New Scripted Series — What We Know So Far