Hallmark Christmas in July 2021: Movie Schedule, Premieres, and Everything Else You Need to Know
Summer is here, and Hallmark Channel is decking the halls. It's nearly time for the channel's annual Christmas in July programming event. This year, you can tune in to enjoy some of your favorite Hallmark Christmas movies, a brand-new holiday flick, and more.   
Hallmark celebrates Christmas in July with movie marathons
Hallmark's Christmas in July 2021 event kicks off at 11 a.m. ET on July 9 with 12 Gifts of Christmas. That's followed by a full day of Christmas cheer, including two movies starring Hallmark's "Christmas Queen" Candace Cameron Bure, A Christmas Detour and Christmas Town, starting at 9 p.m. ET.  
Even more holiday movies will air all month long on the network. Favorites such as Christmas Comes Twice, Christmas By Starlight, Good Morning Christmas!, and Crown for Christmas are all on the list of Hallmark movies you'll be able to watch. 
Hallmark's July 2021 schedule includes:  
A marathon of 2020 Christmas movies airing Saturday, July 10, and Sunday, July 11. 
"Soap Sunday" on July 18, which includes re-broadcasts of holiday movies starring your favorite soap stars, including Cameron Mathison in The Christmas Club and Chesapeake Shores star Jesse Metcalfe in Christmas Next Door. 
"Countdown to Christmas" greatest hits on Saturday, July 24, and Sunday, July 25.
New Hallmark movie, 'Crashing Through the Snow,' airs July 10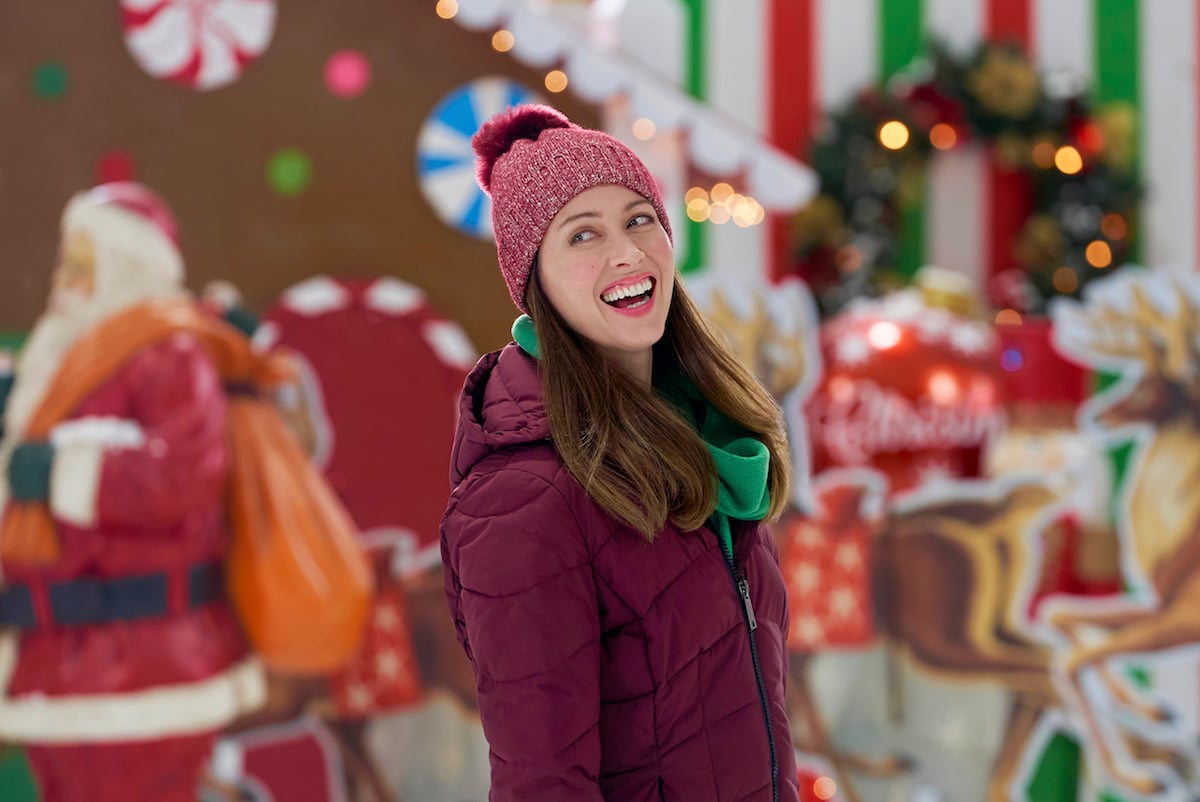 It won't just be familiar flicks airing on Hallmark this July. An all-new Hallmark movie, Crashing Through the Snow, premieres Saturday, July 10 at 9 p.m. ET. It stars Amy Acker and Warren Christie.
Acker plays Maggie, a divorced mom who's remained friends with her ex-husband Jeff (Kristian Bruun). Jeff's new girlfriend Kate (Brooke Nevin) invites Maggie to join their Christmas getaway in Aspen, and she jumps at the chance, even though she feels like a bit of a third wheel. But that changes when Kate's hapless brother Sam (Christie) shows up unannounced. Sam concocts a plan to give Maggie's daughters the best Christmas ever, but things get complicated when she and Sam start to develop feelings for each other.
Even more Christmas movies to air on Hallmark Movies & Mysteries  
Can't wait for July 9? The celebration gets started even earlier over at Hallmark Movies & Mysteries, which is kicking off its Christmas in July event on Friday, June 25. Dozens of classic Hallmark movies will air between then and July 8. The all-Christmas, all-the-time schedule includes: 
Meet Me at Christmas, airing June 25 at 8 p.m. ET.
Time for You to Come Home for Christmas, airing June 26 at 8 p.m. ET
A Shoe Addict's Christmas, airing June 27 at 8 p.m. ET
Christmas in Evergreen, airing June 27 at 10 p.m. ET
Time for Me to Come Home for Christmas, airing June 28 at 6 p.m. ET
Christmas on My Mind, airing June 29 at 8 p.m. ET
Christmas Under the Stars, airing June 30 at 8 p.m. ET
Once Upon a Christmas Miracle, airing July 1 at 8 p.m. ET
The Christmas Bow, airing July 2 at 8 p.m. ET
The Christmas Doctor, airing July 3 at 6 p.m. ET
Holly & Ivy, airing July 4 at 8 p.m. ET
The Angel Tree, airing July 5 at 8 p.m. ET
Northern Lights of Christmas, airing July 6 at 8 p.m. ET
Just in Time for Christmas, airing July 7 at 8 p.m. ET
A Christmas for the Books, airing July 8 at 10 p.m. ET
You can find Hallmark Movies & Mysteries' complete "Christmas In July" on the network's website.
Check out Showbiz Cheat Sheet on Facebook!
RELATED: 'Time for Us to Come Home For Christmas' Star Lacey Chabert Explains Why People Love Hallmark Movies So Much