Hallmark Fans Without Cable Will Love These Christmas Movies Streaming Now
It's that time of year when most people are getting out the hot chocolate, cozying up on the living room couch, and clicking on their TV's. Christmas is in the air, and fans are on the lookout for the return of classics and anticipating new holiday lineups expected to premiere on platforms like Amazon, Hulu, Disney+, Netflix, and more. Fan favorites, however, are often that of the many Christmas movies premiering on the Hallmark Channel in their Countdown To Christmas promotion. 
Nothing gets viewers off the naughty list and on the nice list like the Hallmark Channel's Christmas movies that introduce romance, nostalgia, family, and friends to the holiday spirit.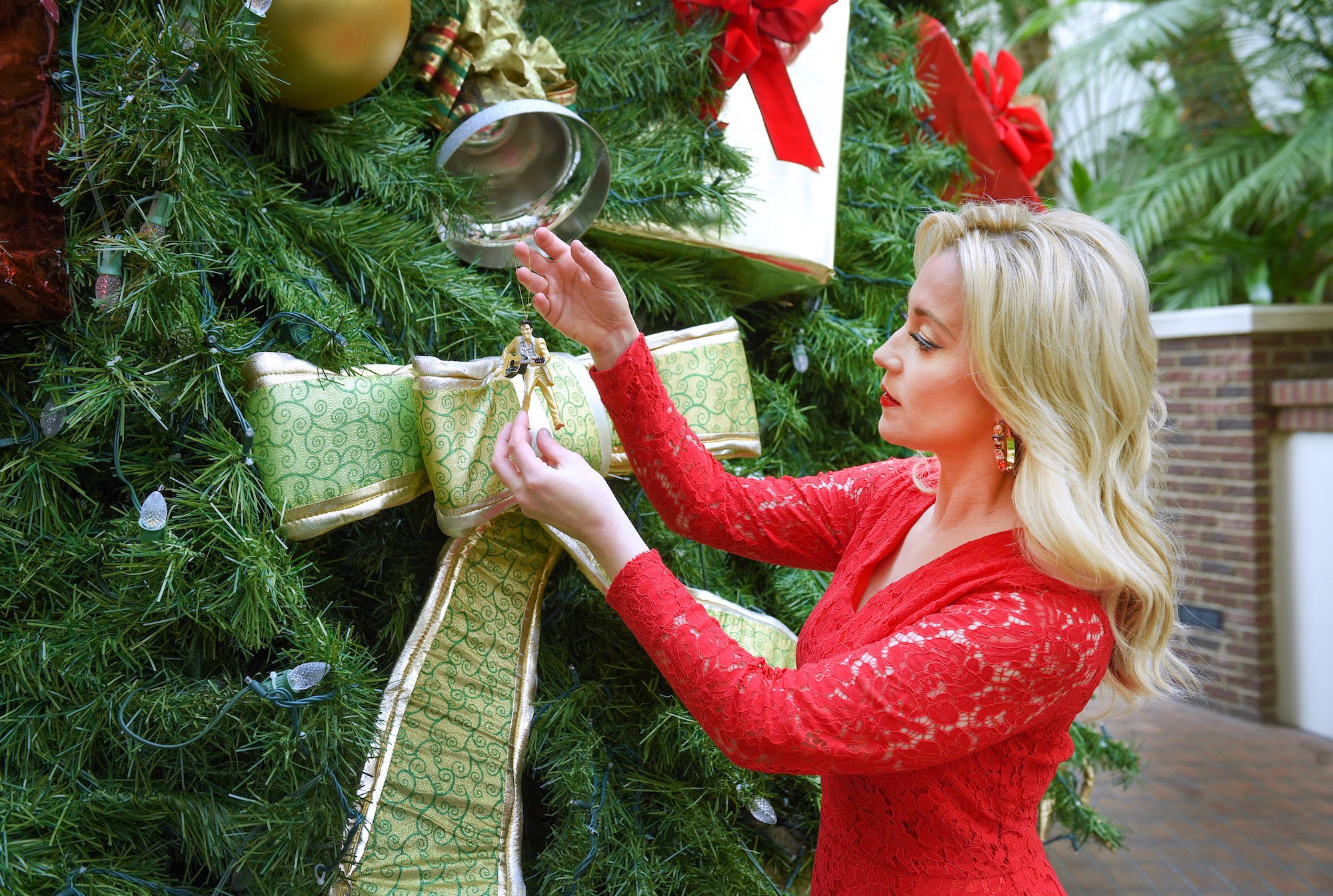 Fans love Hallmark's lighthearted Christmas movies
Viewers look forward to Hallmark's lighthearted Christmas movies every year because they're the perfect transition from a long year to a season of love and giving. The great part is that there are so many movies, old and new, that there's always something for everyone to relate to. From the big city person watching Candace Cameron in Moonlight & Mistletoe to viewers in the county watching country boy Owen find love in Finding Christmas. Not to mention Hallmark's first LGBTQ holiday movie, The Christmas House!
Reddit fans rave about Hallmark's Christmas lineups, saying "[I] love those cheezy hallmark Christmas movies," and another enjoys that they haven't "seen a single one so far that has sex scenes." Some fans are just here for the hot cocoa, love, and holiday singing.
NBC News gives insight into why it feels so wonderful watching Hallmark holiday movies, saying that "they may be corny, but those Hallmark movies have become a staple of the holiday season. And getting sucked in may be good for your mental health." Despite how unrealistic and predictable all the storylines are, Pamela Rutledge, a behavioral Scientist, explains that viewers are taken "on an emotional journey that can be especially beneficial during the stress of the season — which keeps us coming back for more."
Favorite Hallmark Christmas movies on major streaming platforms
RELATED: 7 Small-Town Holiday Romance Novels to Read if You Love Hallmark Christmas Movies
The problem many Hallmark Christmas movie fans are having involves cutting the cord. Hallmark has its own streaming platform, but fans find it too expensive and must have a subscription for up to a year before. While most viewers are switching over to streaming, they're finding it difficult to get their hands on their favorite Christmas movies. Fortunately, many movies can be accessed on popular platforms for fans who prefer streaming this holiday season.
Some Netflix hits you'll like include A Very Country Christmas, Christmas Inheritance, A Christmas Prince, and Knight Before Christmas. They're not the only ones you'll find, but they're certainly a great place to start before browsing Netflix's Holiday Favorites for more. Reddit fans say that "It was perfect!" and a Netflix tweet reveals that 53 viewers in the past have "watched A Christmas Prince every day for the past 18 days."
On the other hand, you'll find big hits like Christmas Under Wraps, Merry & Bright, and A Christmas to Remember, and other holiday favorites on Amazon Prime. Also, another fan recommends "if you have Amazon Prime, A Christmas Movie Christmas was a decent satire of Christmas movies, while still being fully bought into the whole Christmas movie stereotype."
Hallmark Christmas movies on lesser-known streaming platforms
While Reddit fans had their pick of Netflix and Amazon Prime favorites to share with other viewers this year, a platform-favorite for affordability and no year-long commitment seems to be Frndly TV. Reddit fans are raving that "… frndly tv has all three Hallmark channels for as low as $5.99 a month," and "Frndly is the way to go to get your Christmas movie fix." One fan explains, "I also cut the cord, but after how rough 2020's been, I was desperate for my feel-good, cheesy Hallmark Christmas movies [and] I found the Frndly app."
Frndly TV not only hosts all three hallmark channels in its subscription but is promoted to premiere 45 new Hallmark Christmas movies like Christmas Carousel, Swept Up by Christmas, Love, Lights, Hanukkah!, and Project Christmas Wish.
Another lesser-known streaming platform to give you your holiday movie fix is TubiTV. One fan says it "has a lot of free Christmas movies (with ads). Ones I've enjoyed that are either Hallmark or Hallmark-like [are] Falling for Christmas, Christmas Angel, Christmas Lodge, and Christmas Belle."