Hallmark's 'Home & Family': When Does the Last Episode Air?
Things are changing at Hallmark Channel. The network's long-running daytime talk show, Home & Family, is coming to an end after nine seasons. Find out when the last episode will air. 
The last episode of Hallmark's 'Home & Family' airs August 4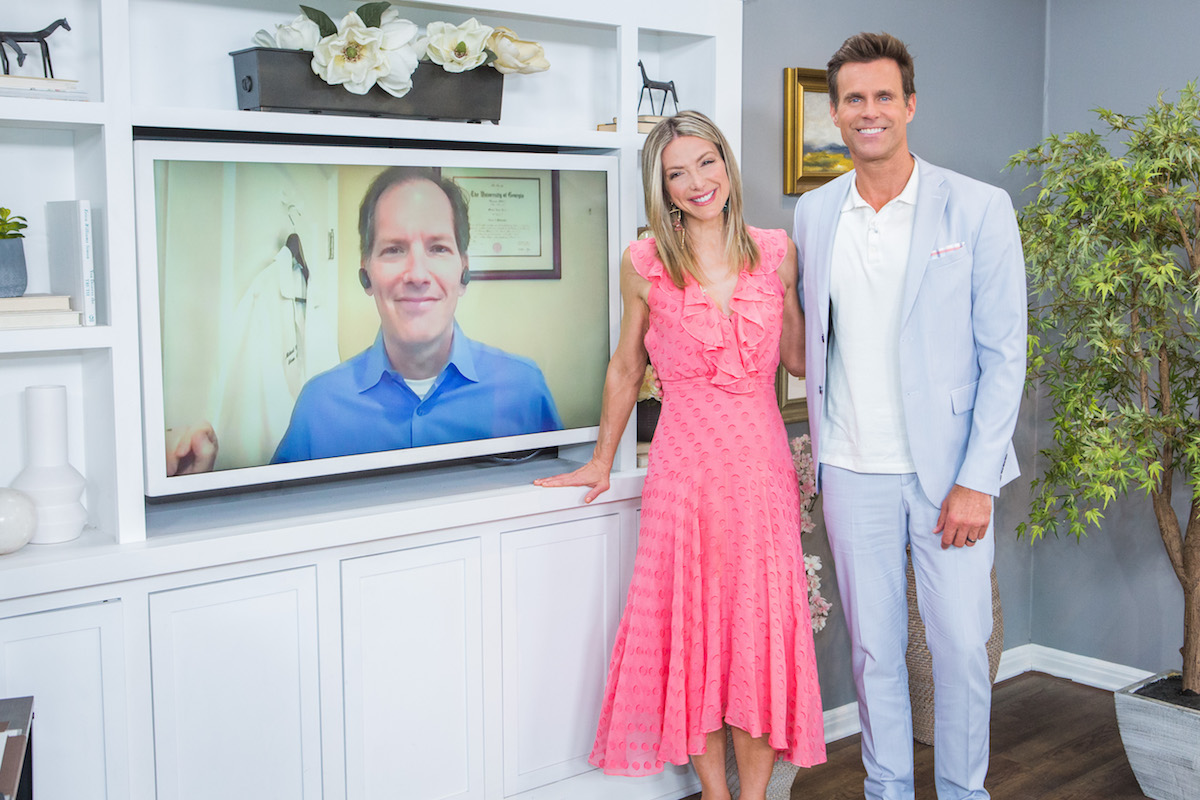 Home & Family premiered in 2012. (An early version aired for two years in the mid-'90s on The Family Channel.) Debbie Matenopoulos and Cameron Mathison are the current hosts. 
Like many shows, Home & Family had to temporarily pause production multiple times in the past year due to the coronavirus (COVID-19) pandemic. Production resumed in late March 2021 on what Hallmark Channel announced would be the show's final episodes, Variety reported. 
New episodes began airing in early April, when Home & Family switched to a one-hour, three-days-per-week format. (Previously, two-hour episodes aired Monday through Friday.) The last Home & Family episode will air Wednesday, August 4. 
Cameron Mathison, Debbie Matenopoulos react to "Home & Family' cancellation 
Mathison, who has co-hosted Home & Family since 2018, reacted to the news of the show's cancellation on Twitter. 
"Literally … BEST JOB EVER," he wrote. "Not gonna lie… it's gonna be tough to get through our last day together on Home and Family. I love you all so much and can't wait for what's next for all of us."
On Instagram, Matenopoulos reflected on the "wonderful memories" she had of working on Home & Family. 
"My heart feels like it is going to break into a million little pieces but it is also filled with so much gratitude and love," she wrote in a post thanking everyone who worked on the show. "You have all helped create the most magical wonderful loving show in Hollywood. Not to mention the most magical working environment."
Regular Hallmark Channel actor Candace Cameron Bure was a frequent guest on the show, and she said it was hard to believe the show was ending. "Honestly. H&F will forever be a huge part of my life and the Hallmark family," she wrote in response to Matenopoulos' post. 
Mathison wants to work with Matenopoulos again 
While Home & Family has been canceled, Mathison hopes his professional partnership with Matenopoulos will continue. 
"25 years of friendship and working together is not going to end here my Beautiful Deb," he wrote in an Instagram post praising his co-host. "There are few people in this world I feel closer to than you, and I know our paths will continue to cross. Home and Family was our 3rd hosting job together, and I can't wait to see what will be number 4." 
In the meantime, Mathison is returning to his soap opera roots. He portrayed Ryan Lavery on All My Children from 1998 to 2011. Now, he's joined the cast of General Hospital. Details about what character he'll play on the ABC soap haven't yet been revealed. He's also set to appear in another installment of the Murder, She Baked series on Hallmark Movies & Mysteries.