Hallmark Movie Channel Stars Alexa and Carlos PenaVega's Romantic True-Life Love Story
Real-life married couple Alexa and Carlos PenaVega can say with confidence that the couple that works together is happiest together.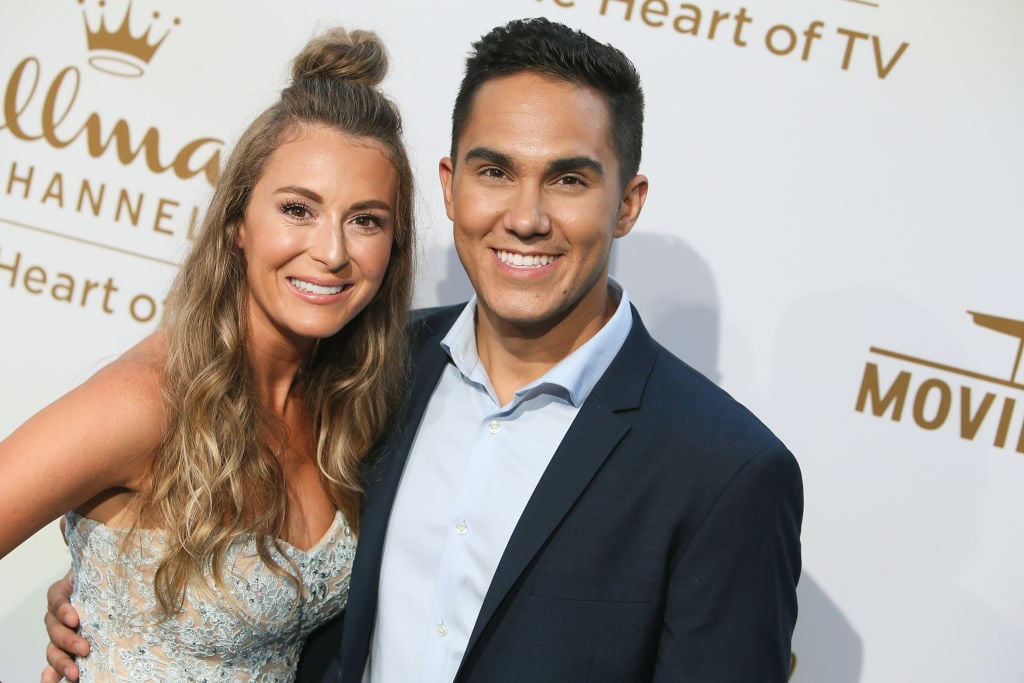 Married six years, this acting couple has made the Hallmark Movie Channel their home and viewers love their chemistry.
Their actual love story is so romantic, it could almost be made into a movie of its own.
Alexa PenaVega never thought she'd 'date a Latin guy'
The actress told Southern Living in Feb. 2020 that since she herself comes from a "crazy" Latin family – PenaVega's father is Colombian – she never envisioned herself dating, much less marrying, another Latin person.
"I put myself in this bubble thinking, I come from this crazy, Hispanic family," she explained, "so I'll never date a Latin guy, ever because my family is crazy enough. I'll never date a singer or an actor because you know, most of those guys are conceited and have huge egos. At the time I was like only dating super tall people. So, nobody under 6 feet. . . Who would have thought that I would love this singing, fiery, Latino boy?"
The pair met at a Bible study, were friends for a long while, and then began dating. When they married, they took each other's name to create an entirely new last name without hyphens. Her maiden name was Vega, his last name was Pena – and PenaVega was born.
Alexa PenaVega explains why she enjoys working with her husband so much
Many women may be concerned that working alongside their husbands could potentially put a strain on the relationship with all that time together. But for Alexa PenaVega, 31, and the former Big Time Rush star, 30, it's the opposite.
"I love working with my husband," she told TVInsider. "We really know what each other's limits are and we can be way more playful. I think that there's something to be said that's really special about getting to work with your spouse."
The two know each other so well, and that's part of the fun of it. Clearly, it works.
"When I'm working with other male actors," Alexa explained. "I don't know how far I can push them. So working with my husband, we really can add fun little things that make the characters special. We can play with each other and ad-lib because we know that we'll be able to kind of banter back and forth really well."
Their Hallmark Channel movies keep their family life a happy one
The PenaVegas have starred together in two Hallmark Channel movies: Enchanted Christmas and Love at Sea. They've also headlined the Hallmark Movies & Mysteries television movies Picture Perfect Mysteries: Newlywed and Dead and Dead Over Diamonds: Picture Perfect Mysteries, with a third one in the works.
Alexa explained, in her conversation with Southern Living, why working professionally as a couple is essential for their family life with two young children.
"This industry was not built for families," she said. "If anything, it's the opposite. You leave for six months, usually the family stays behind. And it's really hard. I don't know how you raise kids that way. I don't know how you keep a marriage strong that way."
"[W]e always said, if we can, we're going to work together on every project. And if we can't, then the other one will not take a project. And we'll just tag along. That way family is never separated."