Hallmark Orders Another New Series as Frustrated 'When Calls the Heart' Fans Wait for Season 10 News
Two new scripted dramas will premiere on Hallmark Channel in 2023, but 'When Calls the Heart' fans are still waiting for news of a season 10 renewal.
TL;DR: 
Hallmark Channel has announced a new series, Ride, which will premiere in 2023. 
A new show titled The Way Home will also premiere next year. 
As Hallmark announces new series, fans of When Calls the Heart are getting nervous about the show's future. 
Another new show is coming to Hallmark Channel. Ride, a multi-generational drama about a rodeo family, will premiere in 2023. The network previously announced The Way Home, which will follow three generations of women who discover they can travel through time. It's also set to premiere next year. But as Hallmark reveals plans for more scripted series, fans of When Calls the Heart have been left wondering whether the long-running frontier drama will be canceled or renewed. 
'Ride' and 'The Way Home' will premiere on Hallmark Channel in 2023 
Ride will focus on the Murrays, a Colorado family who are struggling to keep their family's beloved ranch afloat. The series comes the from the husband-and-wife writing team of Rebecca Boss and Chris Masi, Deadline reports. They'll also act as showrunners and executive producers, along with Sherri Cooper-Landsman. Production on the show will begin this summer in Calgary, Alberta. 
No cast has been announced yet, but the show will follow the characters on a journey of transformation and discovery as they move forward after a tragic loss. At the same time, a web of secrets is uncovered, which threatens to tear their small town apart. Despite the challenges, the tight-knit family remains strong, thanks to three powerful women: Missy, a widowed rodeo queen, the matriarch Isabel, and Valaria, a former teen runaway. 
Hallmark has also a greenlit a new series titled The Way Home. It will focus on three women from the Landry family: Kat, Alice, and Del. Kat and her mother Del have been estranged for years, and Kat's daughter Alice has never met her grandmother. But when they find themselves living together under the same roof, they make a discovery that will change their lives and put them on the path to healing. 
'When Calls the Heart' fans wonder about season 10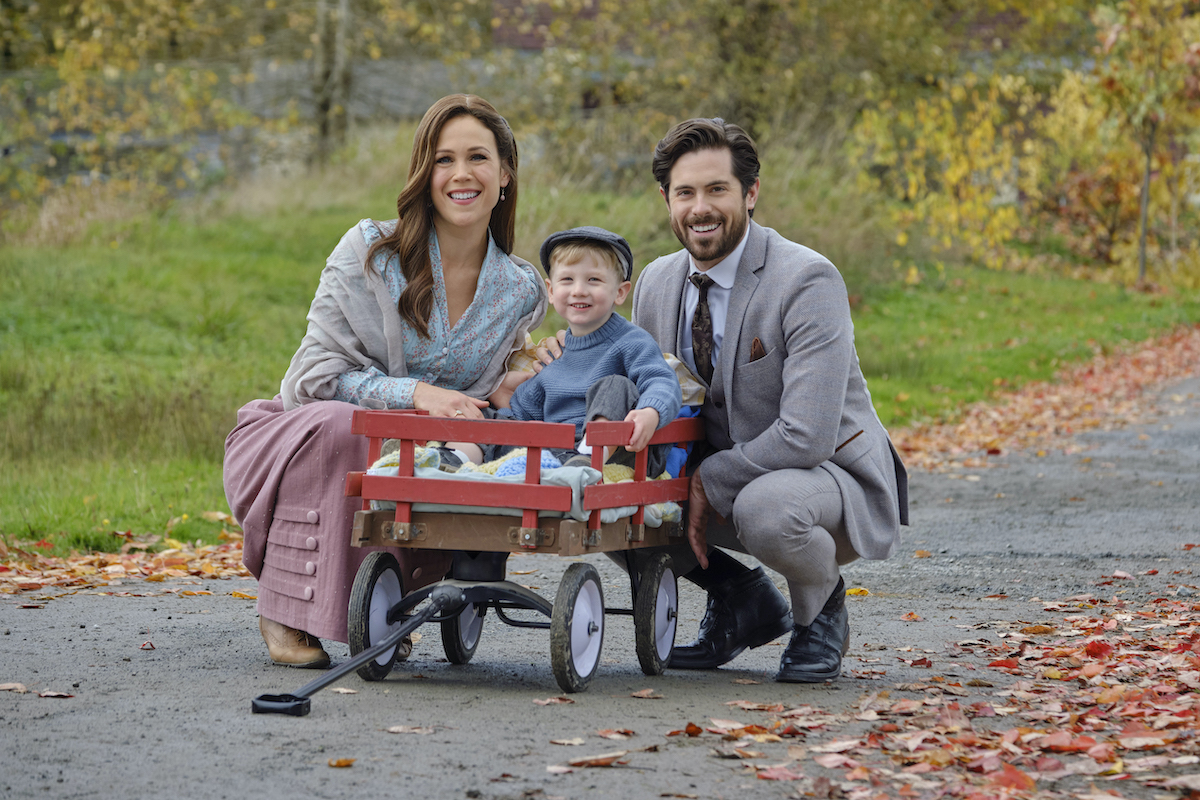 As Hallmark announces plans to move forward with new shows, fans of the network's longest-running original series are nervously awaiting news about its fate. When Calls the Heart wrapped up its ninth season in mid-May and so far, there's been no word on whether it will return for season 10. Loyal fans of the show responded to a tweet from Hallmark announcing Ride with pointed comments about season 10. 
"Would be nice to see some kind of news about When Calls the Heart at this point," one tweeted in reply. 
Another thought the silence around When Calls the Heart's future was "kind of strange." Someone else felt the new show sounded like "a rip-off of Heartland," a long-running Canadian series about a ranching family that airs on UPtv. 
Hallmark has recently canceled 'Good Witch,' 'Chesapeake Shores'
When Calls the Heart fans may have reason to be nervous about Hallmark's plans for the show. In the past, new seasons have been announced during the season finale broadcast, but that didn't happen this year. Plus, the network has recently canceled two other scripted dramas. Good Witch abruptly ended after seven seasons in the summer of 2021. And the upcoming sixth season of Chesapeake Shores will be the last for that show. 
However, executive producer Brian Bird has assured Hearties that there are more Hope Valley storiest to tell. 
"I really don't believe we've even peaked yet in this show with season 9," he said in a recent interview with JLJ Media (via YouTube). "We will be around for a long time, I believe." 
Bird hinted that whatever happens with Hallmark, the show could continue.
"I don't know when season 10 or if season 10 will be announced 100%," he added. "But all I'm saying is we still feel like we're going to go forward. And we will no matter what. I can say that."
For more on the entertainment world and exclusive interviews, subscribe to Showbiz Cheat Sheet's YouTube channel.