Hallmark's 'Countdown to Christmas' Kicks Off Oct. 24. Here's the Complete Schedule
The calendar may still say October, but according to the Hallmark Channel, it's time to hang some mistletoe and pour yourself a mug of hot cocoa. The network's annual Countdown to Christmas celebration begins Saturday, Oct. 24. This year, 23 new movies will air on Hallmark Channel, with another 17 premieres set for Hallmark Movies & Mysteries. Here's the complete Christmas-y lineup.  All movies air at 8 p.m. ET on Hallmark Channel.  
Hallmark's October and November 2020 'Countdown to Christmas' schedule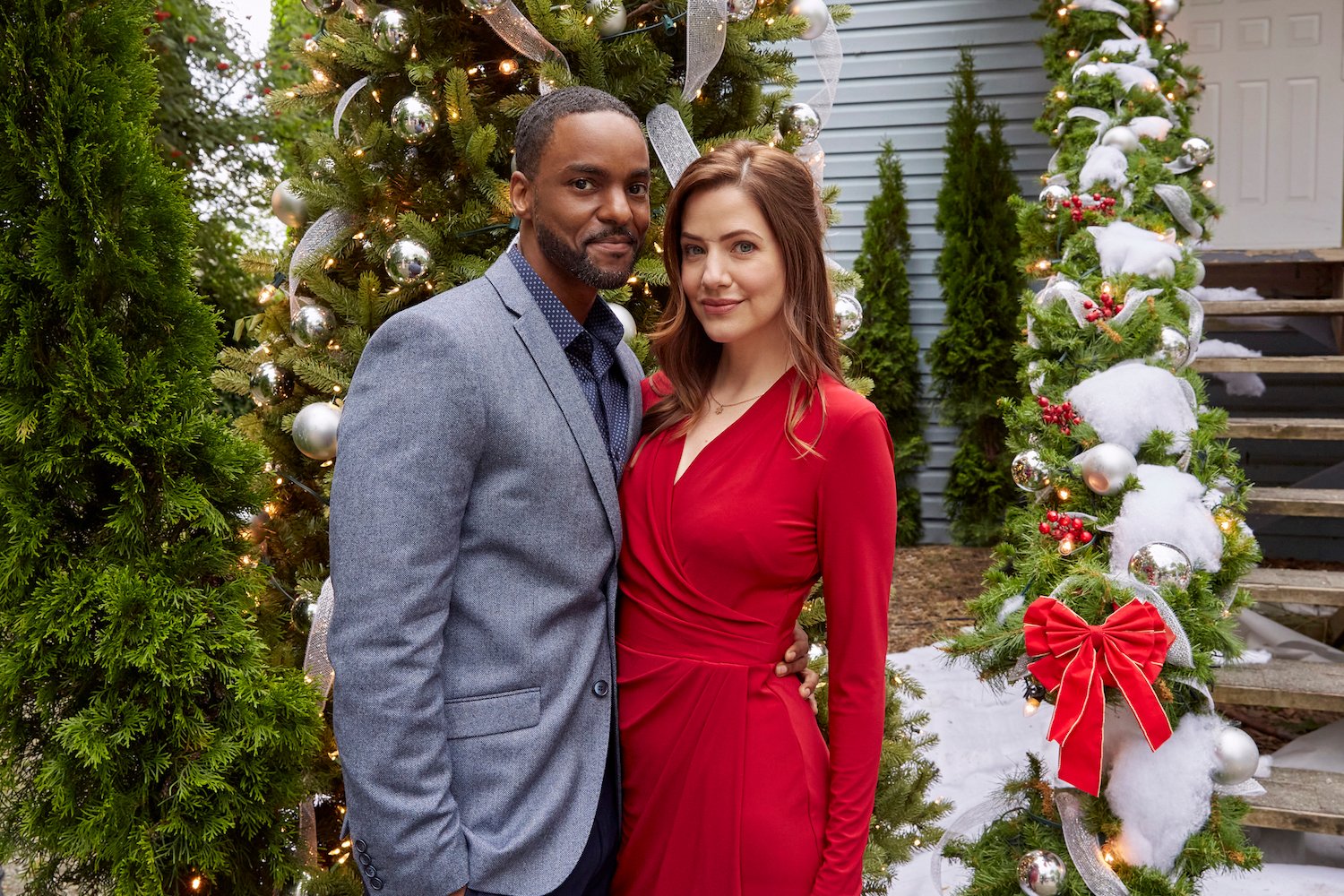 RELATED: Candace Cameron Bure Reveals Whether Being Hallmark's 'Christmas Queen' Has Ruined the Holiday for Her
Oct. 24: Jingle Bell Bride: Jessica (Julie Gonzalo), a wedding planner, travels to a remote town and is charmed by its Christmas cheer. A handsome local (Ronnie Rowe Jr.) also catches her eye.
Oct. 25: Chateau Christmas: World-renowned pianist Margot (Merritt Patterson) heads to Chateau Newhaus to spend the holidays with her family where she is also reunited with an ex (Luke Macfarlane). 
Oct. 31: One Royal Holiday: Anna (Laura Osnes) offers a stranded mother (Victoria Clark) and son shelter in a storm, only to discover they are the Royal Family of Galwick.
Nov. 1: On the 12th Date of Christmas: Two game designers work together to create a holiday-themed city-wide scavenger hunt.
Nov. 7: Never Kiss a Man in a Christmas Sweater: Maggie (Ashley Williams) is a single mom who fears she'll spend Christmas alone until she welcomes an unexpected houseguest named Lucas (Niall Matter).
Nov. 8: Christmas with the Darlings: Just before leaving her job, Jessica (Katrina Law) offers to help her boss's charming brother (Carlo Marks) look after his orphaned nieces and nephew over the holiday.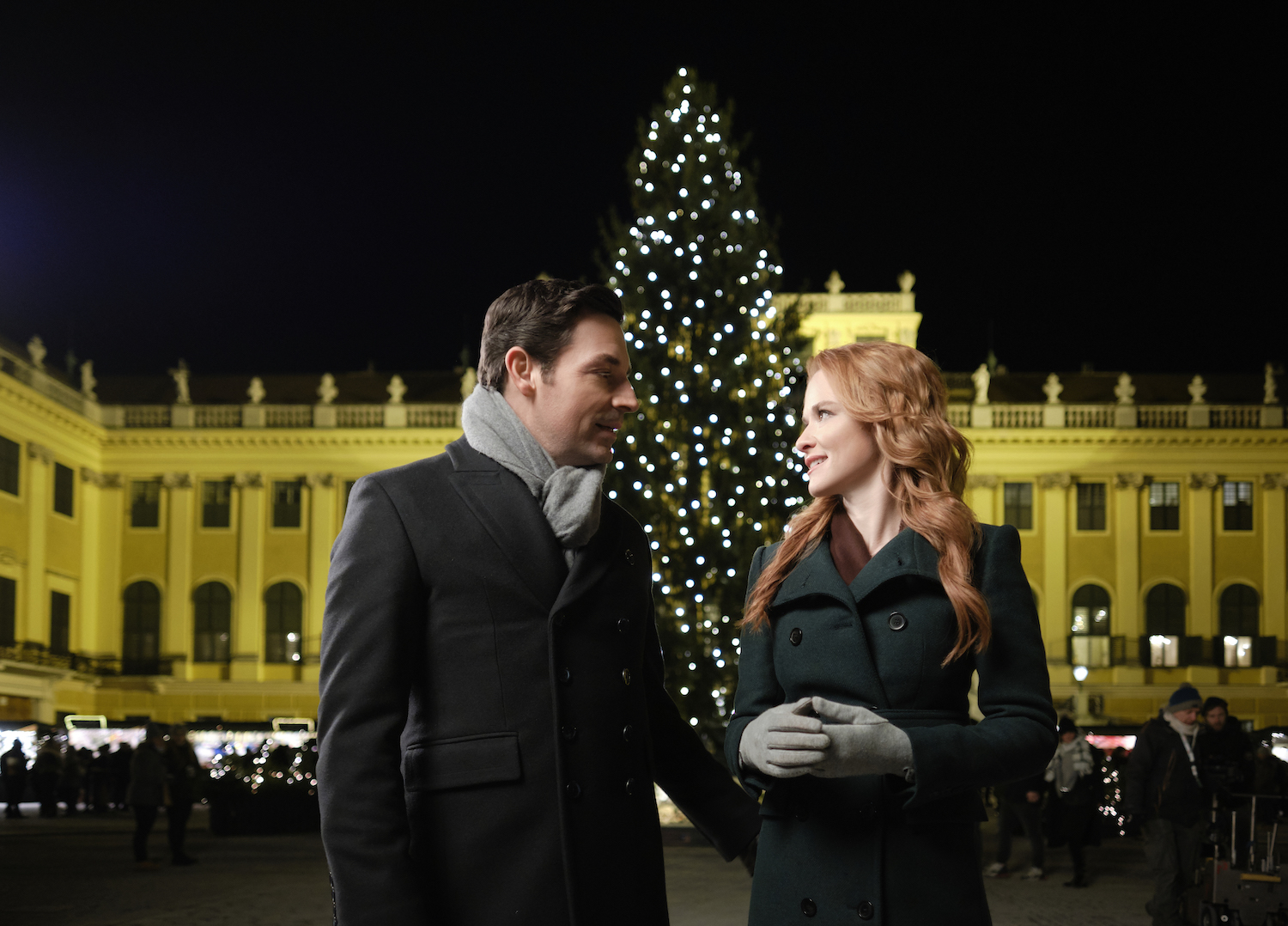 Nov. 14: Christmas in Vienna: A disenchanted violinist travels to Austria for a performance. While there, she finds both inspiration and new love.
Nov. 15: A Timeless Christmas: In this time-traveling flick, a man named Charles (Ryan Paevey) travels from 1903 to 2020. In the future, he meets Megan (Erin Cahill), a tour guide at his mansion. She shows him what a 21st century Christmas is like. 
Nov. 21: A Nashville Christmas Carol: Country icon Wynonna Judd appears in this movie about a workaholic television producer (Jessie Schram) in charge of a country music Christmas special who receives help from a few spirits in getting her life back on track. 
Nov. 22: The Christmas House: After being summon home for the holidays by their parents, Mike (Robert Buckley) reconnects with his high school sweetheart while his brother Brandon (Jonathan Bennett) and his husband await news about the adoption of their first child. 
Nov. 24: A Christmas Tree Grows in Colorado: Erin (Rochelle Aytes) is planning the town's Christmas celebration. But she must charm firefighter Kevin (Mark Taylor) to get the perfect spruce tree from his property for the festivities.
Nov. 25: A Bright and Merry Christmas: Two competing TV hosts (Alison Sweeney and Marc Blucas) discover there's more to each other than they thought when they are both sent to cover the Christmas festivities in the same small town.
Nov. 26: Christmas by Starlight: Lawyer Annie (Kimberley Sustad) is fighting to save her family's restaurant from demolition. The heir to the development firm behind the new project, William (Paul Campbell), says he'll spare the café, but only if she spends a week "appearing" as the legal counsel his father is demanding he hire.
Nov. 27: Five Star Christmas: Lisa (Bethany Joy Lenz) moves back to her hometown, where she and her relatives conspire to help her father's new B&B get a perfect review from an undercover travel critic (Victor Webster).
Nov. 28: Christmas Waltz: Lacey Chabert plays a woman whose storybook Christmas wedding is suddenly canceled. Fortunately, a dance instructor (Will Kemp) steps in to help her rebuild her dreams.
Nov. 29: If I Only Had Christmas: Publicist Darcy Gale (Candace Cameron Bure) lands the job of a lifetime helping VP Glen Goodman (Warren Christie) and his team find the perfect charity to help this Christmas. Darcy and Glen begin to fall for each other, but his surprise revelation at the Christmas gala may put an end to their budding romance.
Hallmark's December 2020 'Countdown to Christmas' schedule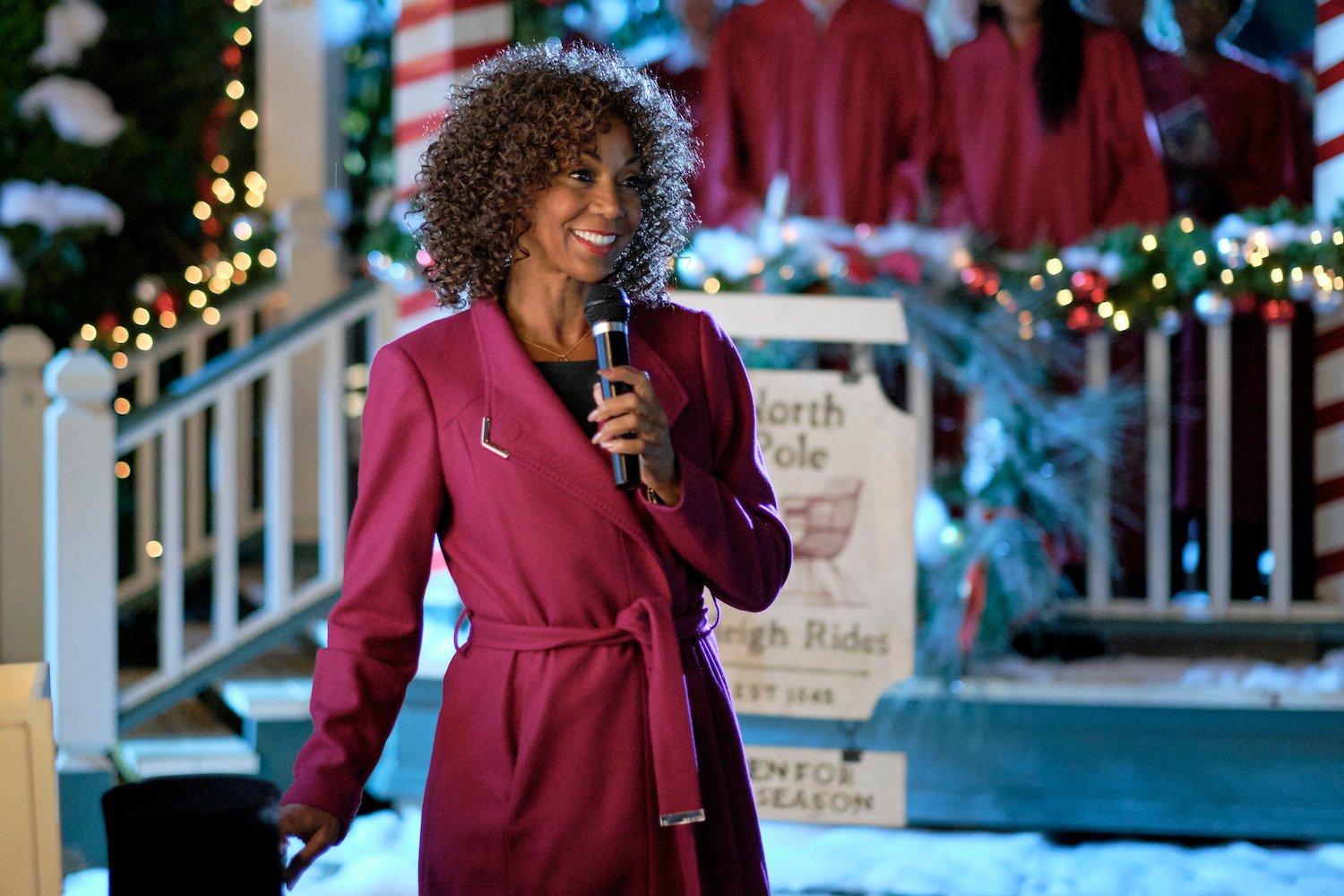 Dec. 5: Christmas in Evergreen: Bells Are Ringing: With Michelle's (Holly Robinson Peete) wedding approaching, Hannah (Rukiya Bernard) steps up to finish launching the new Evergreen museum while questioning her relationship with Elliot (Antonio Cayonne).
Dec. 6: Christmas She Wrote: Romance writer Kayleigh's (Danica McKellar) column is canceled right before Christmas. She returns home to reconnect with family but gets an unexpected visit from the man (Dylan Neal) behind her column's cancellation. He then fights to bring her back to the publisher and for her heart.
Dec. 12: Cross Country Christmas: Lina (Rachael Leigh Cook) and Max (Greyston Holt) are former classmates both traveling home for the holidays. When a storm hits, they work together to make it home before Dec. 25.
Dec. 13: Christmas Comes Twice: Tamera Mowry-Housley plays a newscaster who is still pining over the guy who got away five years ago. A ride on a magical Christmas carousel takes her back in time and gives her a second chance at love. 
Dec. 19: A Christmas Carousel: Lila (Rachel Boston) helps the Prince of Marcadia (Neal Bledsoe) repair a carousel by Christmas.
Dec. 20: Love, Lights, Hanukkah!: Restaurateur Christina (Mia Kirshner) is preparing for the busiest time of year when the results of a DNA test reveal she's Jewish. The unexpected discovery leads her to a new family and an unlikely, eight-night romance.