'Halloween Baking Championship' Viewers Aren't Sure They Like Carla as a Host
The season for new baking competition shows has arrived, and the Food Network has been rolling out a slew of exciting new episodes. Halloween Baking Championship is one of the network's most popular cooking competition shows, and for good reason. The show, which has been around for several years, features extravagant desserts and entertaining bakers.
Still, for as fun as viewers find the new season of Halloween Baking Championship, they are less certain about the show's new host, and recently, they sounded off on Reddit.
When did 'Halloween Baking Championship' debut on television?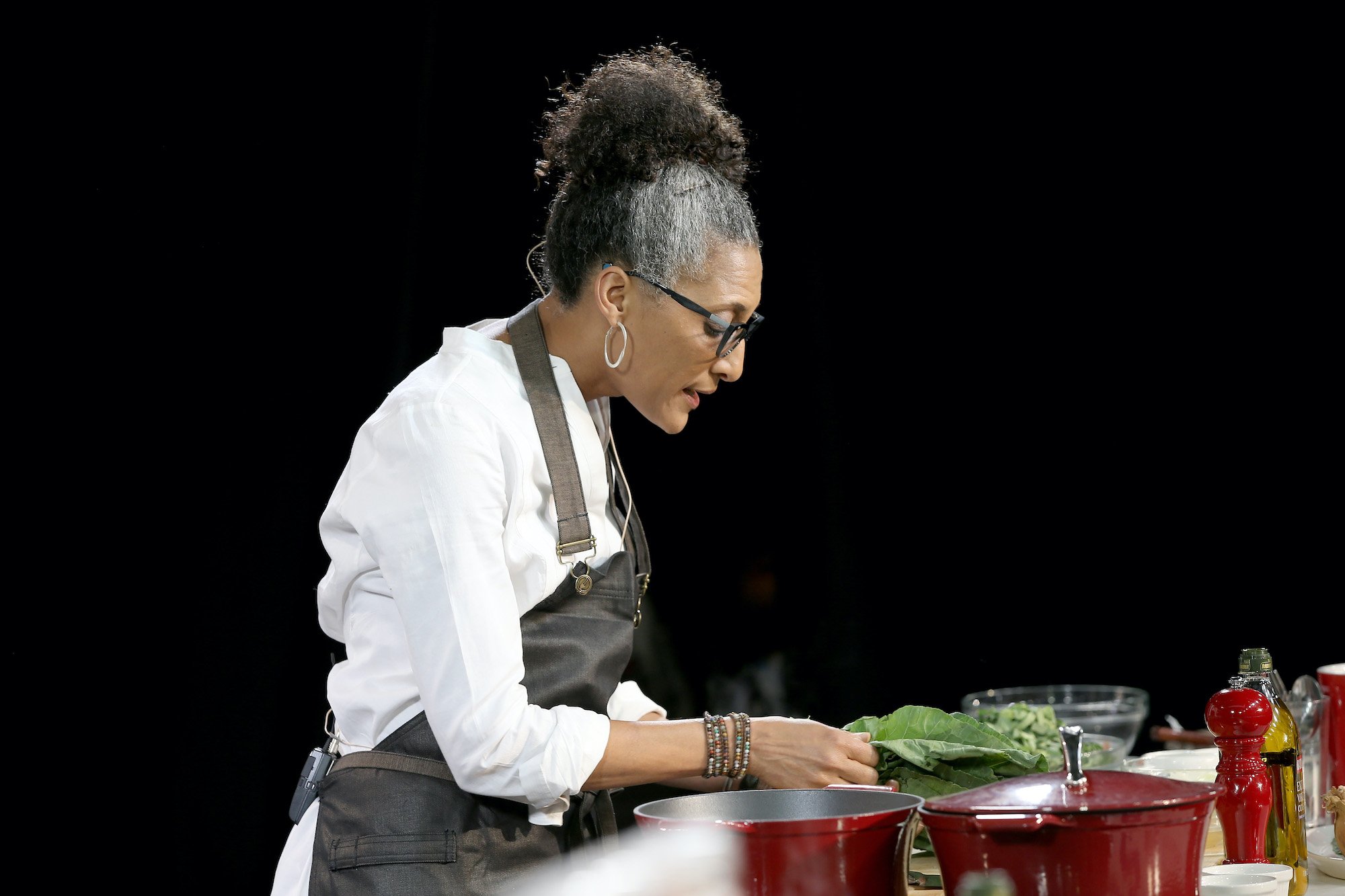 Baking competition shows are eternally popular with viewers everywhere, and Halloween Baking Championship is definitely one of the Food Network's biggest draws. The show debuted in October 2015 as a spinoff of Holiday Baking Championship and has been running ever since, with new seasons airing each week in October.
The series highlights spooky, eerie desserts, and contestants are encouraged to add stunning levels of realism to their dessert, utilizing red goo for blood, sugar decorations for bones, etc.
Over the years, the show has welcomed a variety of different Food Network stars, as well as random celebrities, as host of the show. In the first season, Richard Blais hosted the show, followed by comedian Jeff Dunham in the second season. From the third through the fifth season, John Henson acted as host.
The judges panel has also changed significantly over the years — however, one familiar face who has remained attached to the series for the past five years is the chef Carla Hall.
Formerly, Hall was one of the show's judges, but this year, Hall is taking the reins as the host of the show. 
Who is Carla Hall?
Carla Hall is a former model and Food Network personality who has appeared in a wide variety of programs on the network. She first began working on television in 2008, when she appeared as a contestant on the fifth season of Top Chef.
Hall's bright and fun personality resonated with viewers, and she later went on to appear on the eighth season of Top Chef: All-Stars.
In 2011, Hall began appearing on the show The Chew, talking about lifestyle tips and family-friendly recipes with fellow chefs like Michael Symon. The show ran until 2018. Hall has worked tirelessly on other projects as well, from cookbooks to opening her own restaurant.
These days, Hall stays in touch with fans through her social media pages in addition to her work on television. As popular as Hall is with many fans, however, there is a faction of Food Network viewers who don't especially enjoy seeing her as the host on the new season of Halloween Baking Championship. 
Viewers don't love Carla Hall as the new host of 'Halloween Baking Championship'
In a recent Reddit thread, fans discussed the new season of Halloween Baking Championship, revealing that many aren't loving Carla Hall's new role. "I don't mind Carla as a judge but didn't quite care for her as a host. Hopefully she grows on me but I definitely miss John Henson," one fan said. Another revealed, "nothing against Carla but I prefer her as just a judge, although maybe that's because I like John so much…"
Most fans weren't able to pinpoint anything specific about Hall that they don't like, with one poster even stating "I'm also not a big fan of Carla Hall, and I don't even know why. She just does not appeal to me despite the fact that she seems very nice and everyone here likes her."
One poster claimed that Hall seemed as though she might have been "forced" into the role, and might be more comfortable as a judge, the role she had previously. Still, it is very possible that Hall will grow on viewers as the new season progresses.