Halsey Received Her First Baby Gift From This YouTube Star
Halsey, known for songs like "Closer" and "Without Me," announced her pregnancy on Instagram. Just a few weeks later, she received her first baby gift after visiting Natalie Noel and David Dobrik on his new YouTube series, "Views."
Here's what we know about this artist and what gift she received for her child.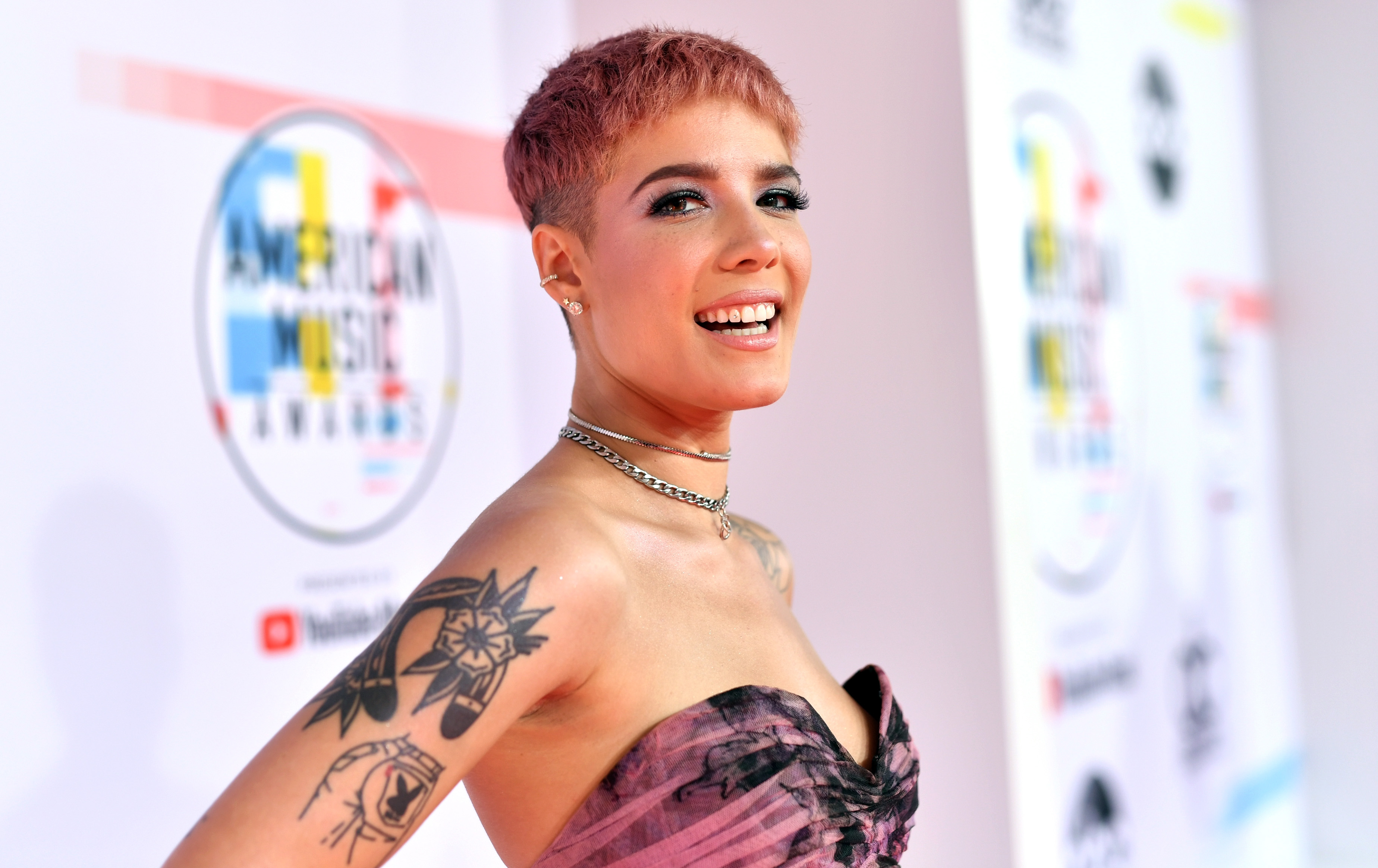 Halsey announced her pregnancy on Instagram
She's an award-winning artist and activist. Earlier in 2021, Halsey posted a picture to Instagram, announcing her pregnancy with her first child.
"Surprise," the singer captioned the picture, tagging her boyfriend, Alev Aydin. The post earned over 7 million likes and plenty of congratulations from celebrities like raye, Addison Rae, and Olivia Rodrigo. She also received a comment from Natalie Maraduena, a close friend and the assistant for Dobrik.
Following her pregnancy announcement, this artist visited Dobrik and his friends to surprise Maraduena, who had been a fan of hers for a "long time." After Halsey surprised the social media influencer with a commercial offer, Dobrik gave her a baby gift to congratulate her on her pregnancy.
RELATED: Halsey Speaks Out on Her and The Weeknd's Grammy Snubs — 'I'm Sure This Post Will Blacklist Me Anyway'
Halsey visited David Dobrik and his friends for 'Views'
Natalie Maraduena, known on social media as Natalie Noel, is an unapologetic fan of Halsey. It only made sense for Dobrik to surprise her with the artist.
During an episode of Views, posted to YouTube, Halsey dropped by to talk to Maraduena about music and being a fan. Dobrik also gave her a gift to congratulate her on the pregnancy. 
"Since you got Natalie that gift, I wanted to get you something," Dobrik said. "I don't know what to get a celebrity baby so I went to Tiffany & Co. and we got this cute little bear."
"Oh my god, shut up," Halsey said, reaching for the teddy bear. "Are you serious? This is so cute. This is the first gift I've gotten. I don't have any friends."
Dobrik said that Halsey could come by anytime. Halsey added, "I'm going to tell the baby that. That the first gift you ever got was from David Dobrik and the baby's going to be like 'who's that?'"
RELATED: Why BTS Featured Sia and Halsey on Their Recently Released Album, 'Map of the Soul: 7'
Halsey offered Natalie Noel a place in her commercial
Of course, Halsey was a surprise, but the artist had another surprise for Maraduena. She asked if she would be in a video alongside Halsey. By the time Dobrik's video was published, the commercial for about-face: Anti-VDay Collection already debuted.
While describing it, she compared the commercial to the telephone conversation from Mean Girls, featuring other celebrities like Rico Nasty, Chris Mintz-Plasse, and Quen Blackwell. Maraduena said yes, explaining that she was trying to play it cool.
Music by Halsey, including her album Manic, is available for streaming on Spotify, Apple Music, and most major platforms.