Halsey Is Connected to So Many 'Euphoria' Stars, She's Practically a Cast Member
Halsey is connected to so many 'Euphoria' stars, she might as well be on the popular TV show. Here are some of her collaborations with the cast.
Halsey has so many connections to different stars of Euphoria that she might as well be a cast member of the popular show. Here's how the singer knows some of the cast and where fans can expect to see them collaborate in the future. 
Halsey collaborated on a song with 'Euphoria' star Dominic Fike
Pop star Halsey has been a fan of Dominic Fike since before he ever appeared on Euphoria. They featured him on their 2020 album Manic, even naming their collaborative song after him ("Dominic's Interlude"). And if that wasn't enough evidence of Halsey's support for their fellow artist, on Aug. 29, 2019, they tweeted, "I love dominic fike."
Halsey recently illustrated a joke about Fike on Twitter with a Euphoria clip. On Feb. 8, the singer shared a video of Zendaya's character smacking Fike's character and saying, "He's a liar and a f—ing snake! F— you!" She captioned the clip, "Me and dominic fike when we first met and he told me he thought i was 35 even though im only one year older than him."
Halsey made a music video with Sydney Sweeney
The "Bad at Love" singer has worked with another Euphoria star besides Dominic Fike. Halsey is also friends with Sydney Sweeney and has collaborated with her on multiple projects.
Sweeney starred with Halsey in the singer's 2019 "Graveyard" music video, which follows the two women as they run and dance through a carnival. "The song is about being in love with someone who is in a bad place and loving them so much that you don't realize that you're going to that bad place with them," Halsey said of the song (per Billboard). "It's also about learning to care about yourself enough not to follow them there."
In 2021, Halsey was cast in The Player's Table, marking her first TV role. Sweeney will be her co-star in the show. Sweeney and Halsey have also both been cast in the upcoming film The National Anthem.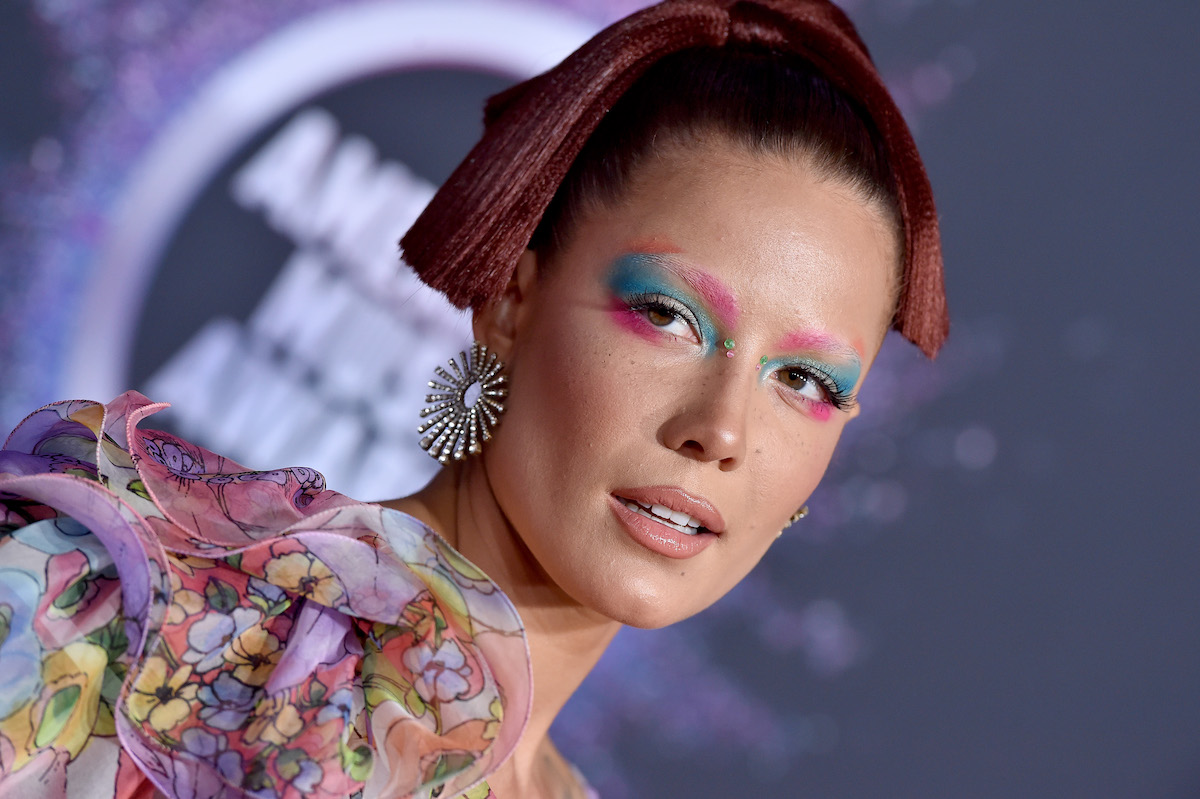 The singer said the 'Euphoria' character she is most like is Jules
Although Halsey has connected with Sydney Sweeney and Dominic Fike, neither of the two actors portray the Euphoria character the singer most relates to. 
The "Without Me" singer is a fan of the show, and they often tweet their live reactions to episodes. They recently shared some of their astrology theories about the characters on TikTok. For example, they said they believe Zendaya's character Rue is a Virgo because she's "self-effacing, methodical, sympathetic."
Halsey revealed that the character she most identifies with is Jules, played by Hunter Schafer. She said Jules is a "Libra sun, cancer moon … Needs to be loved. I know because that's me."