Halsey Explains Why It Took Her 'So Long to Start Dating' Alev Aydin
Halsey will release her fourth studio album, 'If I Can't Have Love, I Want Power,' on Aug. 27. The album is based on her experience with pregnancy and motherhood. During an interview with Allure Magazine, Halsey discussed her past albums, her pregnancy, and her relationship with Alev Aydin, the father of her child.
On Aug. 27, Halsey will release her fourth studio album If I Can't Have Love, I Want Power. The album is about the singer-songwriter's experience with pregnancy and motherhood. To promote the album, Halsey took part in an interview with Allure Magazine. During the interview, Halsey gave more details about her relationship with her partner Alev Aydin and her pregnancy.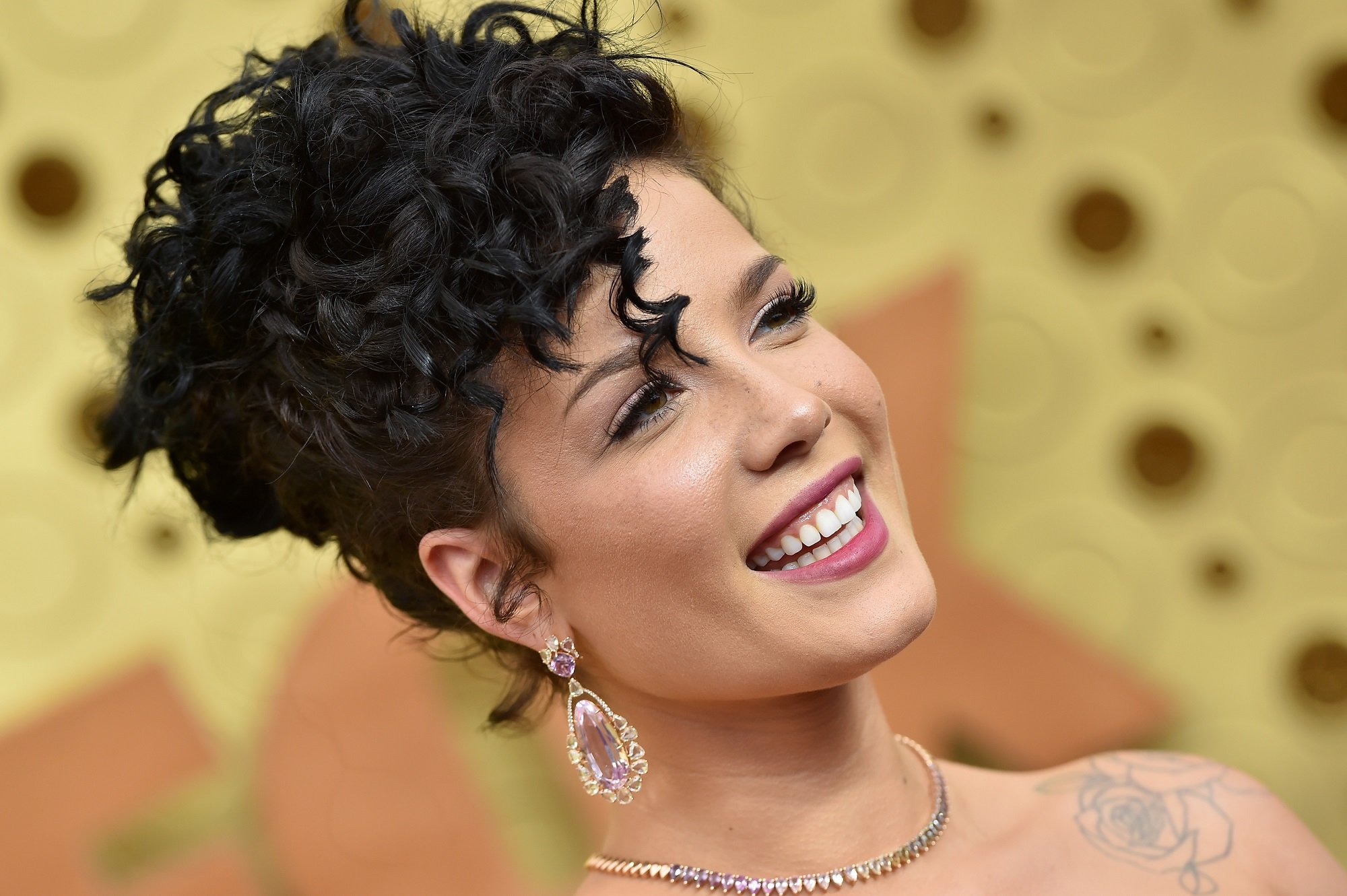 Halsey and Alev Aydin started as friends
In January, Halsey announced they are pregnant and that Aydin is the father. Given that few knew about Halsey and Aydin's relationship at the time, speculation about the two was rampant. Speaking with Allure, Halsey shared that she has actually known Aydin for quite some time.
"The judginess started from the beginning," Halsey said. "Alev and I have been really good friends for four years. And when the stars aligned, our relationship became romantic and it was pretty evident that he and I were both like, 'Oh, my gosh! You're the person I'm supposed to start a family with.' A lot of people had opinions about that."
Halsey explained that in the beginning, she kept her relationship private.
"Nobody knew I was dating someone," she told Allure. "As if people were entitled to an update, like, 'I've met someone, we're going on dates, it's getting serious, they've moved in, we're planning a child, we are having a baby, we had a baby, this is the gender…' I signed up to give my whole life away; my loved ones didn't."
Why Halsey and Alev Aydin took years to date
Even though Halsey and Aydin did not begin a romantic relationship until years after meeting, Halsey told Allure that she actually "liked" Aydin for quite some time. Because of this, she felt like they could not be together.
"Part of the reason it took Alev and I so long to start dating was because I liked him so much. He was writing a movie about my life, a biopic, so we spent a lot of time together," Halsey said. "One night we went somewhere really public together. As we were leaving, I got swallowed by a mob of paparazzi and fans and people wanting me to sign vinyls and whatever else."
She continued, "It was all very dramatic, like a movie scene. I looked over my shoulder and he's being pushed away from the mob and I was like, 'Oh, my God, I didn't even say goodbye!' I remember sitting in the car and being like, 'I can never see him again. I like him too much to ruin his life and drag him into all this craziness.'"
Even though the singer worried about protecting Aydin from the hectiness of her life, Aydin reassured her that he wanted to be with her.
"… he swiftly reminded me I was being super melodramatic and he was like, 'I don't care. It's not that big of a deal,'" Halsey told Allure.
The singer will release a new album in August
If I Can't Have Love, I Want Power is Halsey's upcoming album. The record will be released on Aug. 27 and it is produced by Trent Reznor and Atticus Ross. In addition to releasing the album, an IMAX film titled If I Can't Have Love, I Want Power will also premiere.
The concept film will capture the same themes as the album, and tickets will be available to purchase on Aug. 3.