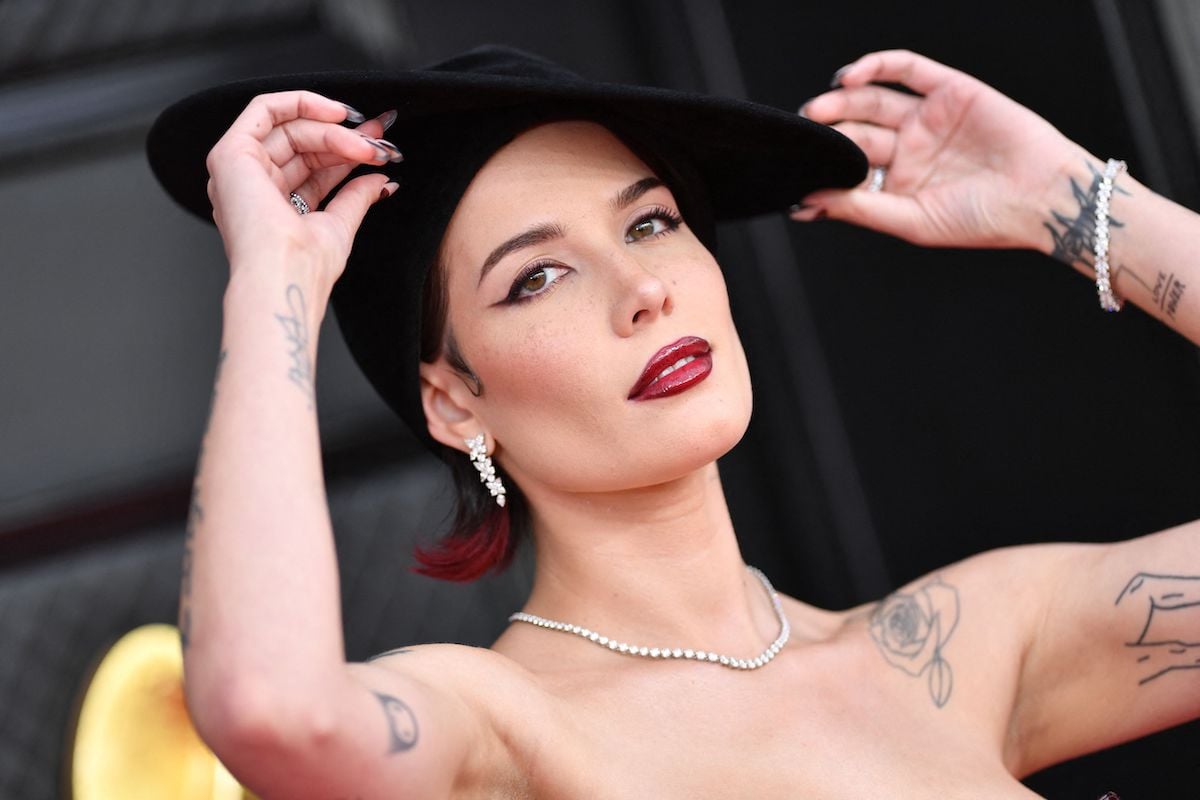 Halsey Fans Think About Face Beauty's Dropping Prices Indicate the Makeup Brand Is Already Struggling
Halsey recently lowered the prices of her about-face beauty line, and some fans are saying it's a sign the makeup brand isn't selling.
Halsey has permanently reduced the prices of their about-face beauty products, and some fans think it's a sign that the new makeup brand is already struggling. Here's what Halsey said about the about-face beauty price reduction and how fans reacted.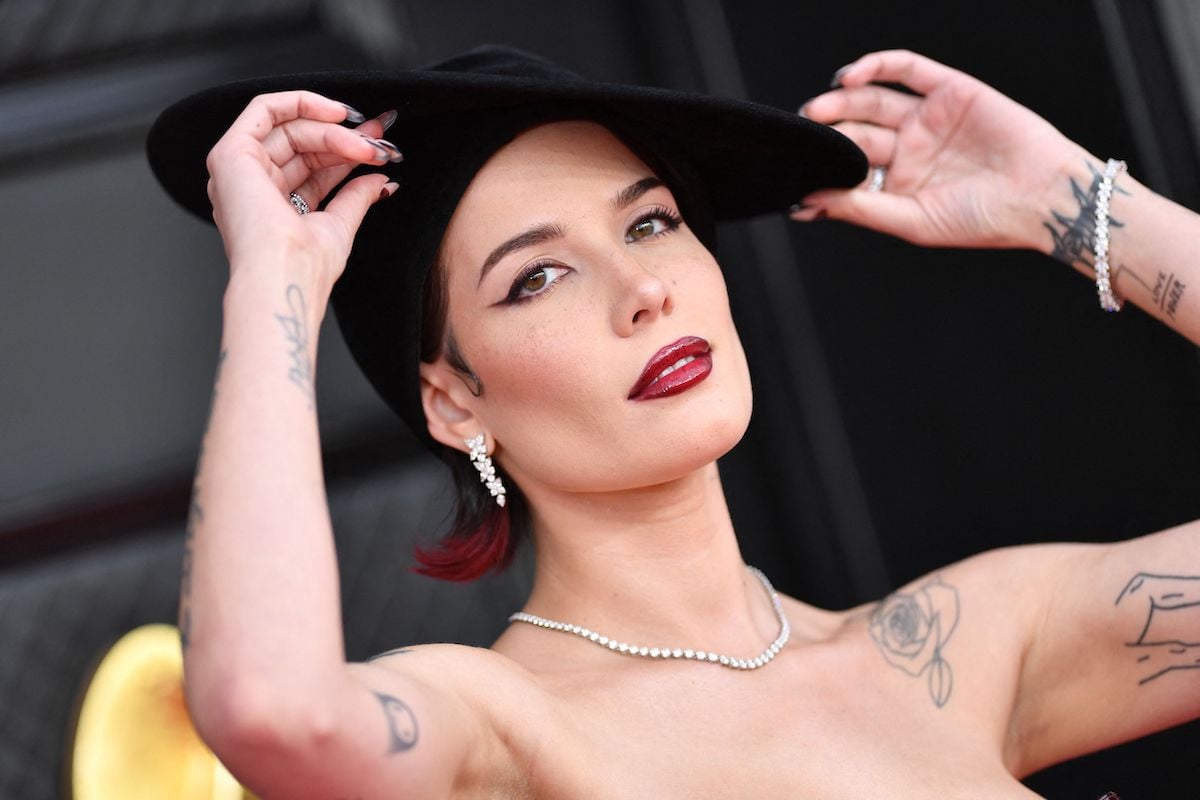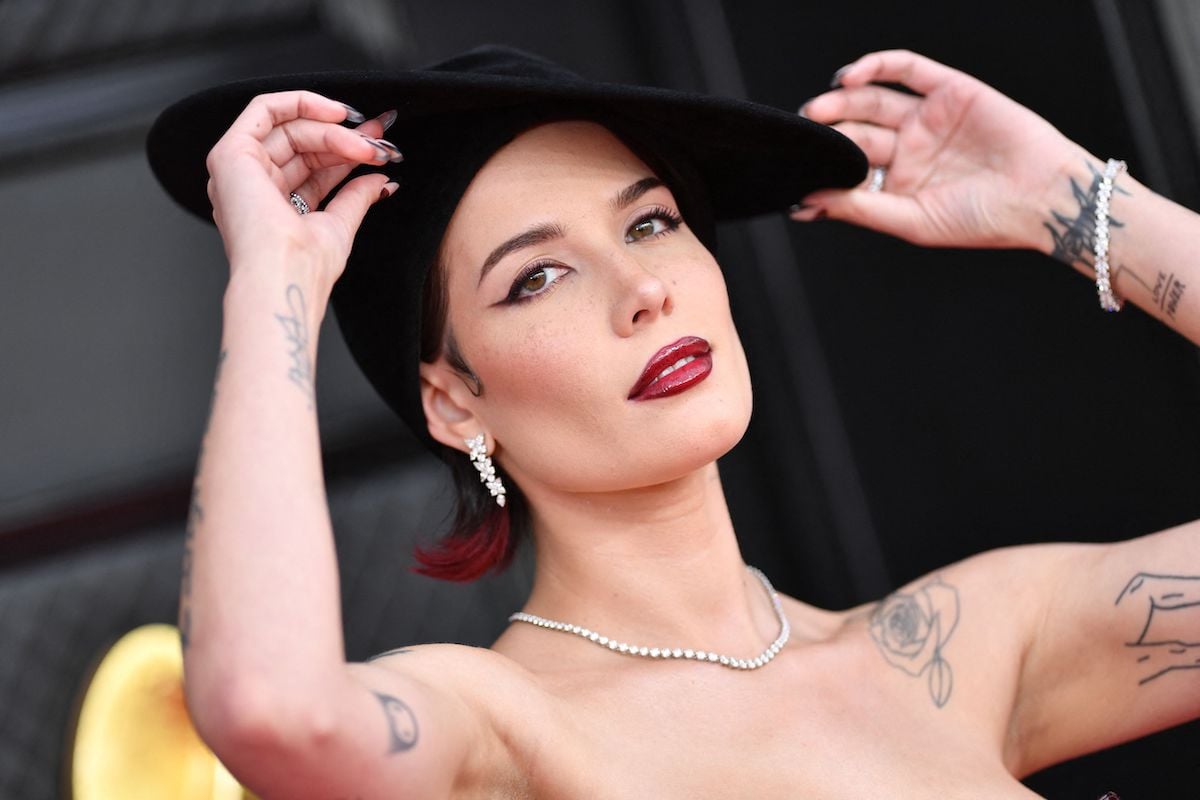 Halsey's about-face beauty permanently lowered product prices 
Singer and songwriter Halsey first launched their makeup brand, about-face beauty (stylized in all lower-case letters), in January 2021. 
On April 27, Halsey shared an Instagram post on the beauty brand's page revealing that product prices would be permanently reduced. 
"MAKEUP FOR EVERYONE," the caption read. "When I launched about-face, my goal was to create makeup that empowers self-expression and individuality – accessible to everyone, everywhere, every way. ⁠Being able to sit in front of a mirror, tune out the world and play with makeup has served as a creative outlet more times in my life than I can count. It's a feeling I want to share with everyone."
Halsey continued by writing, "If there's one thing the success of our recent Friends + Family Sale has brought to light, it's that expressing yourself through makeup should never feel out of reach.⁠ That's why, as of April 27, about-face will be permanently dropping our prices.⁠"
She concluded by saying, "Makeup for every one, every where, every way.⁠ I can't wait to see what you create.⁠ xx."⁠
But while Halsey claims that the reason for the price drop is to make their beauty products more accessible, some fans think differently. 
Halsey fans think about-face beauty reduced prices are a sign the brand is struggling 
Some Halsey fans think that the "So Good" singer dropped the prices of her about-face beauty products because their brand isn't performing well. They speculated about it in a Reddit thread titled, "About Face is permanently reducing prices of some products.. a sign of them struggling?"
"I am not surprised considering I don't see a lot of beautubers talk about it," wrote one fan. "I suspect a lot of celebrity beauty lines will start doing this too."
"Whoa, those are huge price differences," another fan wrote. "I also have never heard of this before, so yeah, definitely sounds like it's struggling."
And another fan commented, "Looks like they are pivoting to drugstore prices. Tbf it was pricey for a new brand."
"Yeah I'm a pretty big Halsey fan and I was stoked on this line but not enough to ever drop the $ on it," said one fan. "Like those prices were outlandish in my opinion so maybe this is for the best. Hope this might save the brand by making it more accessible!"
"Halsey's using stock packaging, and stock product that is already available at much cheaper rates. Her products have the same consistency and performance of color pop and other cheaper brands, and what most likely occurred is that the team behind about face thought that Halsey's name alone would push the products more," opined one fan. "They were under the impression that her brand and name would drive sales for these products, but that wasn't happening … The entire brand is a flop."
The about-face beauty brand is coming to Ulta stores 
About-face beauty is coming to Ulta stores soon and is already available on the beauty supplier's website. 
According to Allure, Halsey fans can currently purchase eight about-face products on Ulta's website, and they can even use Ultamate Rewards points to get an even better deal on the already permanently reduced prices. And about-face beauty will be available in Ulta's brick-and mortar stores on July 18. 
This could be a sign that the brand is struggling, as fans speculated, and had to pivot to in-store retail instead of only being available online. Or it could indicate that the brand is thriving and expanding.
Only time will tell if Halsey's cosmetics brand will sink or flourish.